Shuffled Ink team to print your custom designs.
Step 1: NARROW DOWN YOUR THEME

In addition to tarot cards, we also print oracle, affirmation and healing decks. Truly, the possibilities are endless. You think it, we print it. If you plan to sell the deck that you're designing, we suggest writing down or sketching some ideas. Think about who your target audience is. What theme would prove most successful? Where is this appeal and why would this attract customers? There is a great rule of thumb for creators. It is often mentioned in relation to novelists. If you are bored or unamused by the content you have created, it's very likely that others will share the same feeling.
Design something that excites you, from the first card to the last, and everything in-between.
Some
Client Examples:
For Tarot Readings:
Add a distinct theme to your deck for readings. Tarot and oracle readings can become quite deep and personal, so consider adding your own original designs to the deck.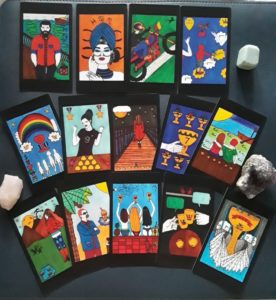 Designing your own tarot deck means applying creative liberties as you see fit. Most tarot decks follow a standard formula: 78 cards with 22 Major and 56 Minor Arcana. Client Latoya Marquez's Shuffle Up! deck holds 78 hand-drawn, unlabeled cards as well as one dedication, which reads:
For every day we blink and breathe, the sun will always set. And when the sun rises, we have a new day to reset and be better than we were yesterday.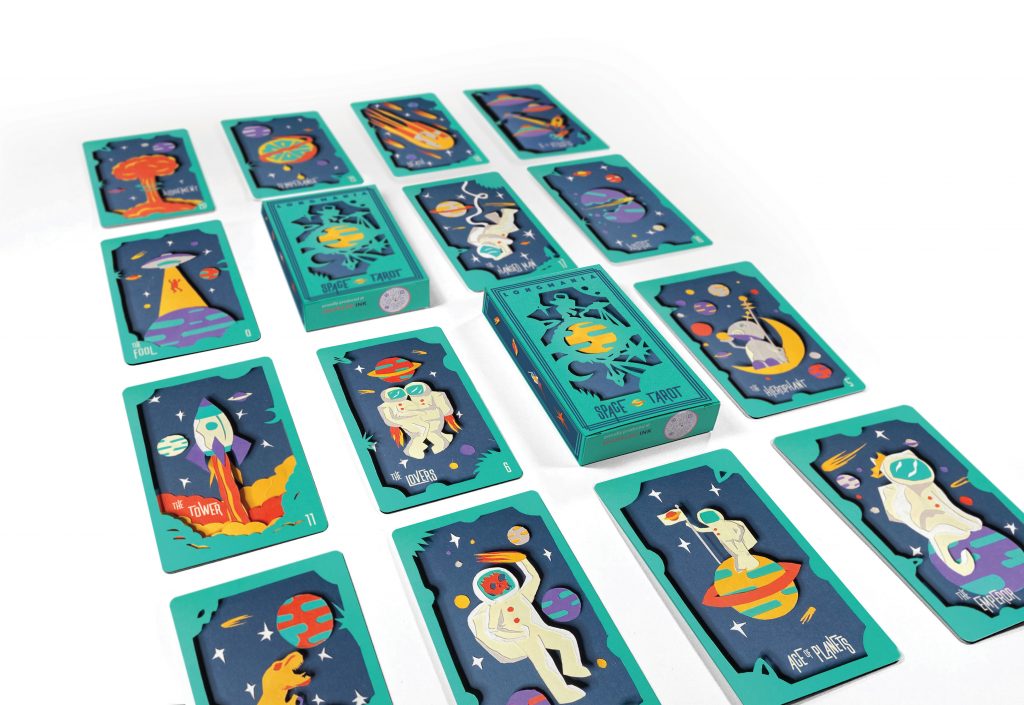 Longmania Space Tarot, created by Shuffled Ink's Creative Art Director, Daniel Longman, is a deck of space-themed paper art pieces designed for intergalactic explorers. The Major and Minor Arcana feature saucer vs. rocket ship battles, explosive shuttle take-offs, daring comet riders and more!

His constantly growing collection called Longmania Cards is available in our client shop.
Showcase Your Art Portfolio:
If your art fits well in the spiritual realm, market using tarot-sized cards. These decks include however many cards you desire, which allows for an endless supply of art concepts to dabble in.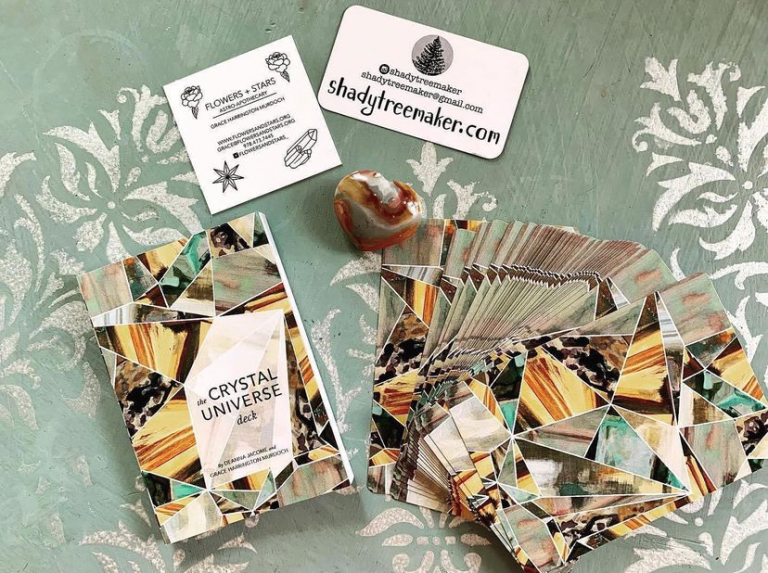 Reinvent, Reproduce, Modernize:
Tarot has an extensive amount of history. Some clients enjoy reproducing decades-old decks. This allows modern tarot designers to reflect on the past and remember where the art form originated. Artisan Tarot's