If there's a deck you wish to possess, but it doesn't exist yet, then you must create it.
Tarot beauty is in the eye of the beholder. Not every single deck or card you choose will resonate, so it may take some time to find your tarot/oracle niche. And that's where we come in!
At Shuffled Ink, our clients create by design and without limits. They are artists who channel creativity and develop their own guidelines. Having worked alongside a tremendous amount of these talented creators and illustrators, we've gathered an extensive collection of mystic cards that we're excited to share with you!
Hopefully, one of these decks will speak to you, or perhaps inspiration will strike and you'll customize a set of your own!
Lexa Luna Studio
"Be a good ancestor. Stand for something bigger than yourself. Add value to the Earth during your sojourn." — Marian Wright Edelman, Activist
The Future Ancestor Tarot Deck
Our client, Alexa Villanueva, created this sacred tarot deck during quarantine. She used sumi ink, water color paper, scissors & fallen leaves and flowers from her surrounding home in Seattle, Washington. A love letter of hope, gratitude and commitment live and breathe in the card's illustrations and translations.
The Future Ancestor Tarot deck pays tribute to those who came before us by honoring the land beneath our toes. When we are actively responsible for our own actions, we pave the way for future generations who will live on this Earth long after we are gone.
Goal: To connect you with your intuition & dreams; to provide one with a sense of comfort, grounding and guidance
Level: Beginner or seasoned reader
Number of cards: 78, including Major and Minor Arcana & a custom tuck-box
Guide Pamphlet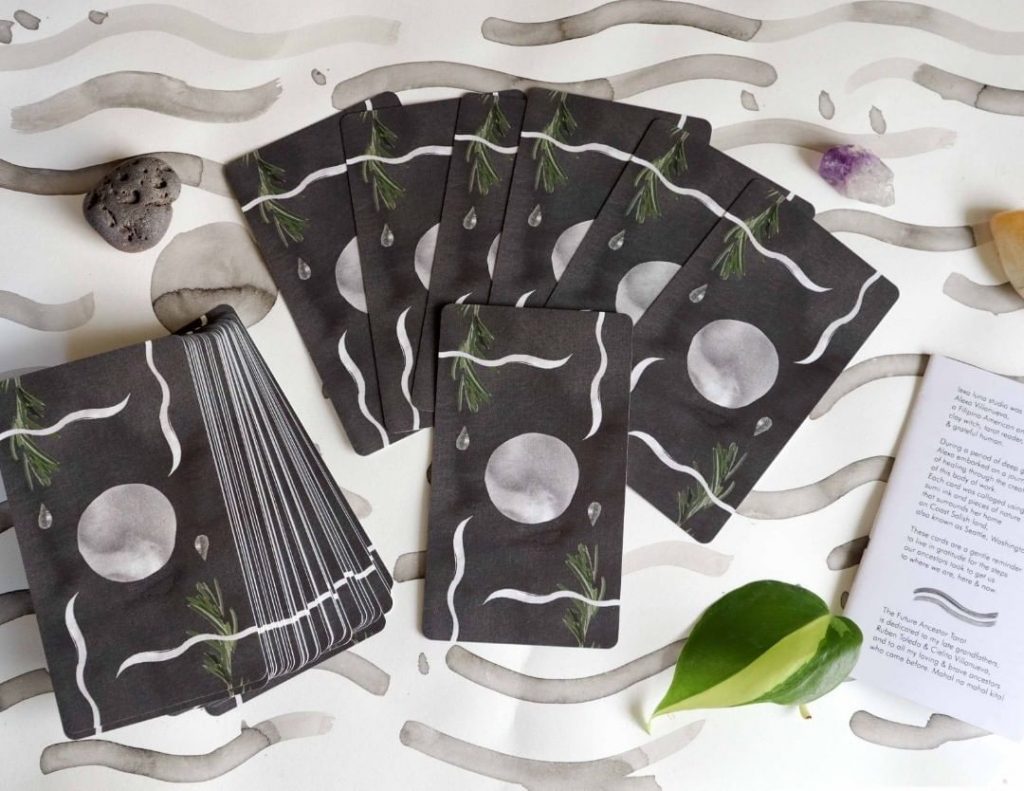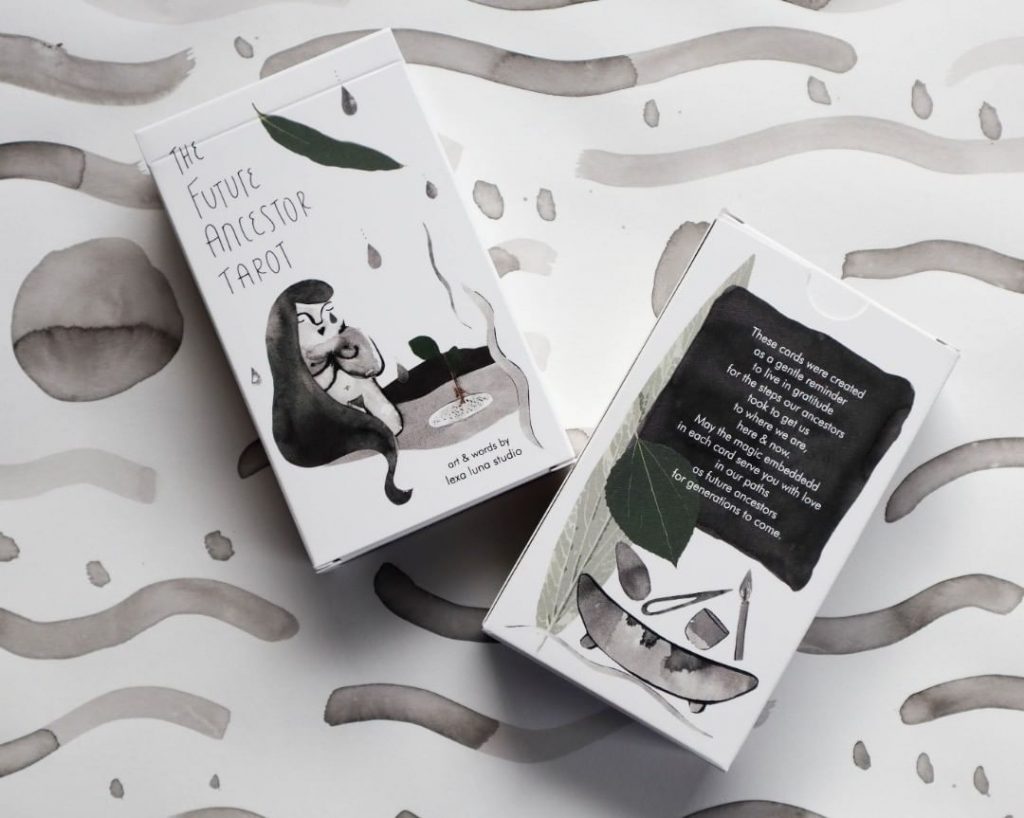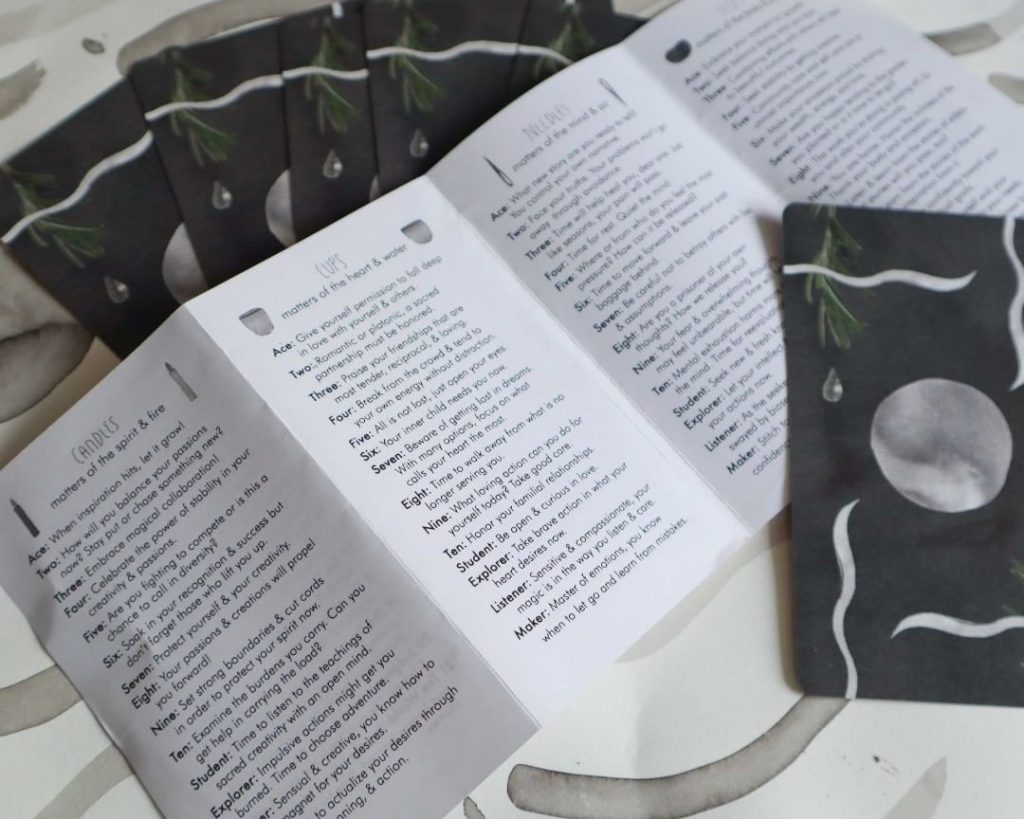 All Things Intuitive TM
"Take each message as it resonates." — Kris, Founder of ATI
All Things Intuitive founder, Kris, is an oracle creator and reader. Established in 2019, her mission is to provide independently created oracle cards and products to those looking to exercise divination tools, regardless of experience. All of the Oracle decks listed below are available in our Client Shop.
The Hidden Truth
Through your looking glass, seek knowledge about and answers from your Divine Masculine, Divine Feminine, a former love, your own higher self, their higher self, and/or a lost love? Simply ask to receive The Hidden Truth.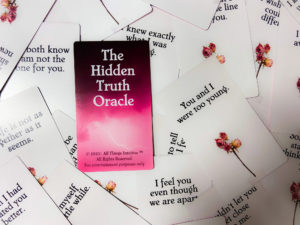 The Hidden Truth v2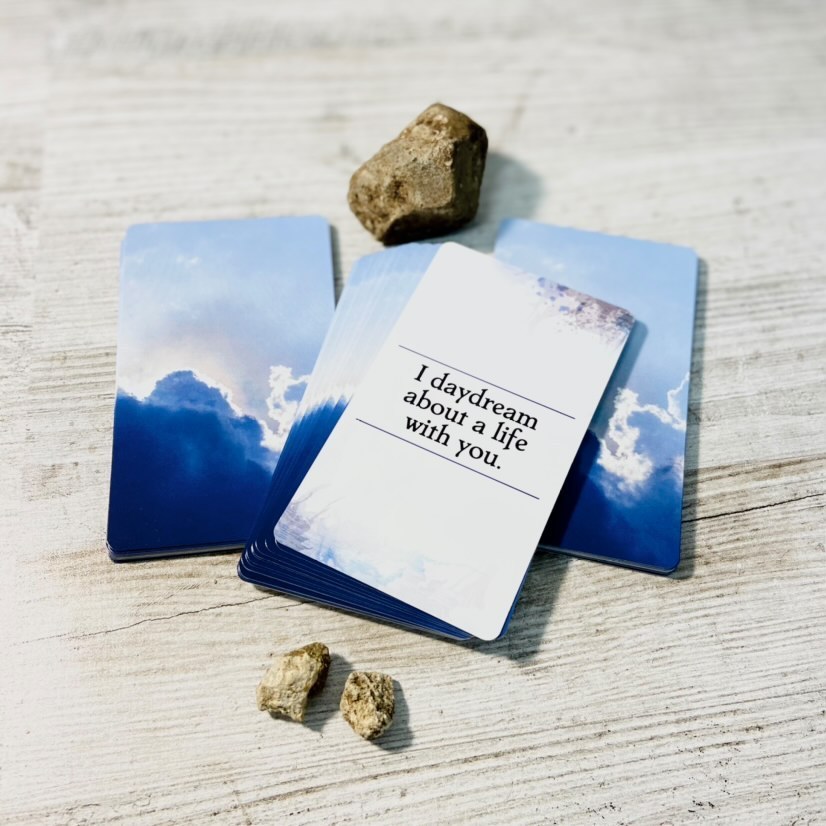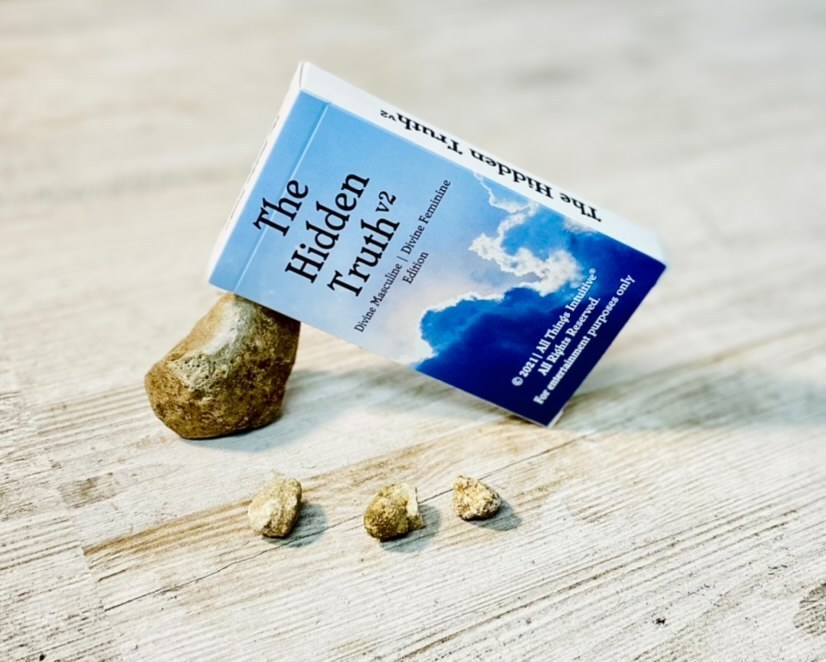 Messages of Love
This candid romance oracle deck, the Messages of Love, answers questions about love, sex, twin flames, soulmates, past-life connections, and more. This deck is designed for any type of relationship.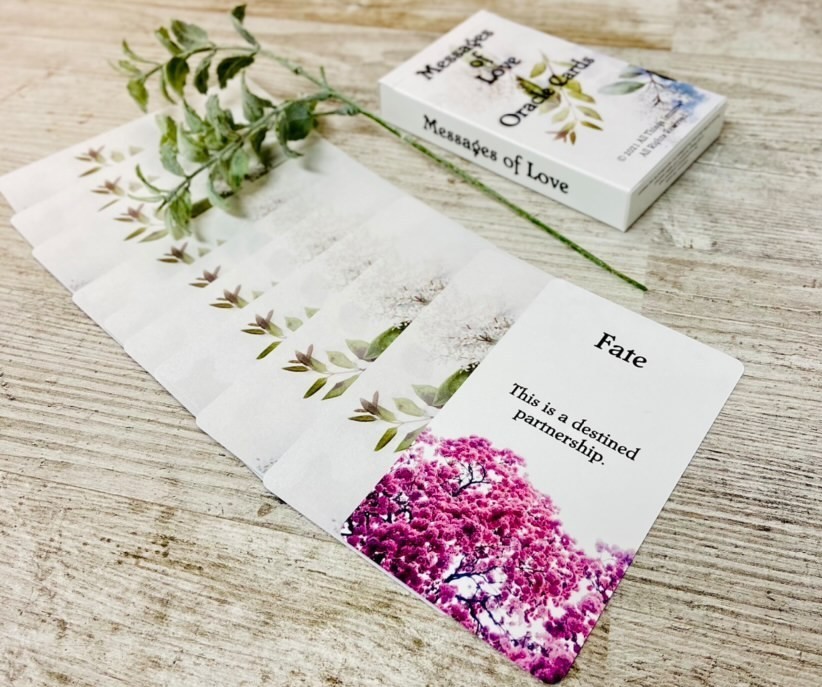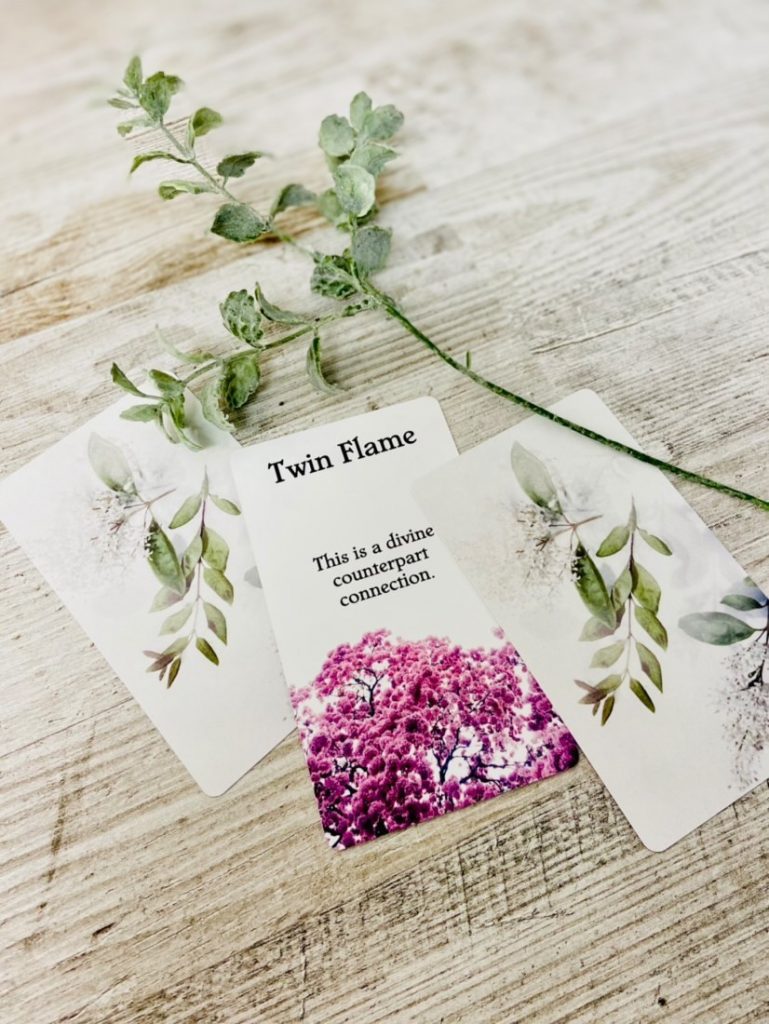 Messages of Closure
Messages of Closure is a 54-card oracle deck created for those who have unfinished business with someone who has passed away.
The person you're trying to connect with may have been a spouse or significant other, a parent or grandparent, a friend, or nearly anyone. This oracle card deck can help to provide the answers you seek, especially if the relationship was difficult.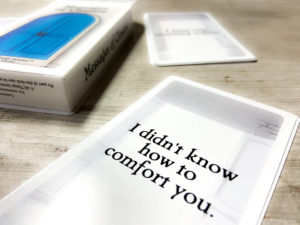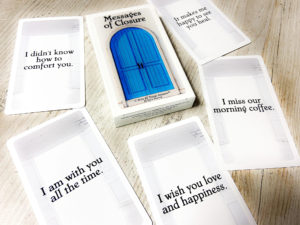 In the Shadows
The In the Shadows deck holds energy for healing, cleansing and universal love.
What do you need to know about your person? What do you need to understand about your person? These shadow messages can give you insight into your connection. If you prefer straightforward messages, then this may work for you.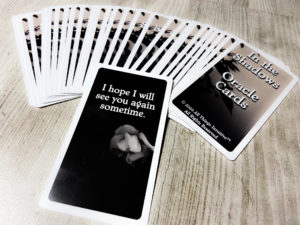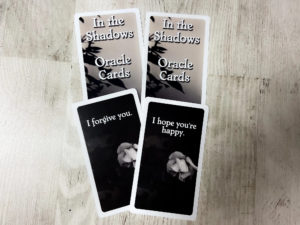 Everyday Magic
 "After much trial and tribulation the deck named itself the Wayhome Tarot." — Bakara Wintner & Autumn Whitehurst, Wayhome Creators
Wayhome Tarot
Everyday Magic is an online shop that sells tarot and oracle cards, crystals, home goods and bath products. We've manufactured a handful of decks for this wonderful company, including the two featured below.
May we all find our way home through Wayhome Tarot. Filled with 78 images that cast a familiar feeling to the receiver. This deck is for any person who is willing to allow magic to seep into their daily human lives.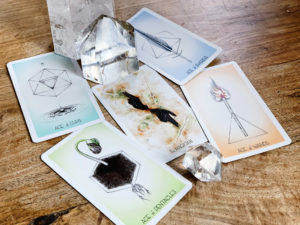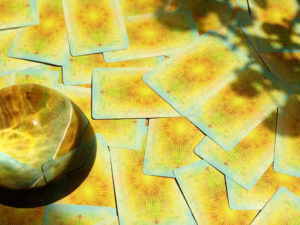 This Durham-based company is among my personal favorites. Another one of their decks, the Postcards from the Liminal Space (which unfortunately is sold out), sits on my own desk. I find myself flipping through the cards to admire its detailed illustrations and, at times, even use its insight to channel sense in mundane things.
REBEL
"They have the messages you may not want to hear, but you need to hear." –Shannon Gomez, Creator of REBEL Deck
Rebel Deck (the original) If you're looking for a light, funny and raw oracle experience, then Shannon Gomez' REBEL Deck is best suited for you. Introducing divination with a modern twist and cards that do not hold back.
Rebel Deck (Couples Edition)
Connecting with others is just as important as connecting with yourself. The REBEL Deck Couples Edition is authentic, rebellious and foul-mouthed. Simply ask the cards what you and your partner need to know right now. These messages will tell it like it is with no interpretation necessary.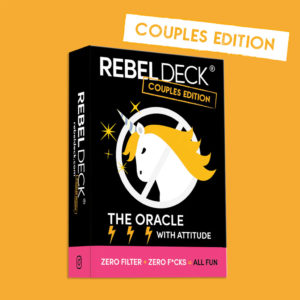 Both decks include:
60 cards
58 message cards, 1 cover card and 1 instruction card
For the "Here and Now"
Premium Card Stock 330gsm Black Core
Each card measures approx. 2.75″ x 4.75″
Shrink-Wrapped Matte Custom Tuck Box
Makes for a unique gift
Unicorns NOT INCLUDED
Indie Deck Hub
In August, Gomez launched Indie Deck Hub, a digital marketplace that specializes in independently created card decks. This is a space for creators to sell their products and for indie supporters to buy decks directly from the creator.
Three Trees Tarot
"Beautiful tarot cards with roots in the enchanting, natural world." — Stephanie Burrows, Creator of Three Trees
Oak, Ash & Thorn Deck
For nature lovers. In folklore, the site of oak, ash and thorn trees entwined on a hillside mark the dwelling of spirits or the entrance to the other world. These trees come together with a collection of woodland animals to create a stunning and unique tarot art deck.
Eco-friendly
83 cards total, equipped with the standard 78 (22 Major Arcana, 56 Minor Arcana) + two companion reference cards, a secret bonus card and two additional art cards
Custom Tuck Box
Eco-friendly
400 gsm card stock, matte finish with anti-scuff laminate
They will be restocking on Nov. 25, 2020. Follow their media platforms for more updates.
The Oak, Ash & Thorn Deck was created by Stephanie Burrows and illustrated by Adam Oehlers.
Finding Your Tarot Deck
Hopefully this list has shown you that there's undoubtedly a tarot and/or oracle deck out there for you. But if nothing piqued your interest, then here's my advice to you. Playing off a quote about books by the late American Novelist Toni Morrison, if there's a deck you wish to possess, but it doesn't exist yet, then you must create it.