At Shuffled Ink, we can help you design the perfect playing cards for any occasion. Due to COVID-19, our big life moments are either put on hold or experienced virtually. In-person celebrations are out of the question, but we can always let our loved ones know that we are thinking about them.
For additional special gift options, explore our clients' playing card products, which are available for purchase.  Now, here are some ideas to make your gift ideas a reality!
1. Birthday Gift Decks
The pandemic has created a birthday trend where you drive-by your friend's house with balloons while honking the car horn and waving.  This is a sweet idea but is limited to people who live in the same state as the birthday girl/boy. This is where creating and sending decks of cards that detail personalized messages and designs come into play.
At Shuffled Ink's design shop, you can personalize the background, images and text.  Whatever you decide, we will be readily available to assist with any special customizations.
"A Few of My Favorite Things" Cards: Use images to cater to their favorite sports teams, novels, shows, movies and more.
Photo Album Cards: Include 52 photos that reminisce on a favorite trip you two took together.
Demonstration Cards: If they are starting a new hobby like yoga, use playing cards to depict various poses and breathing exercises.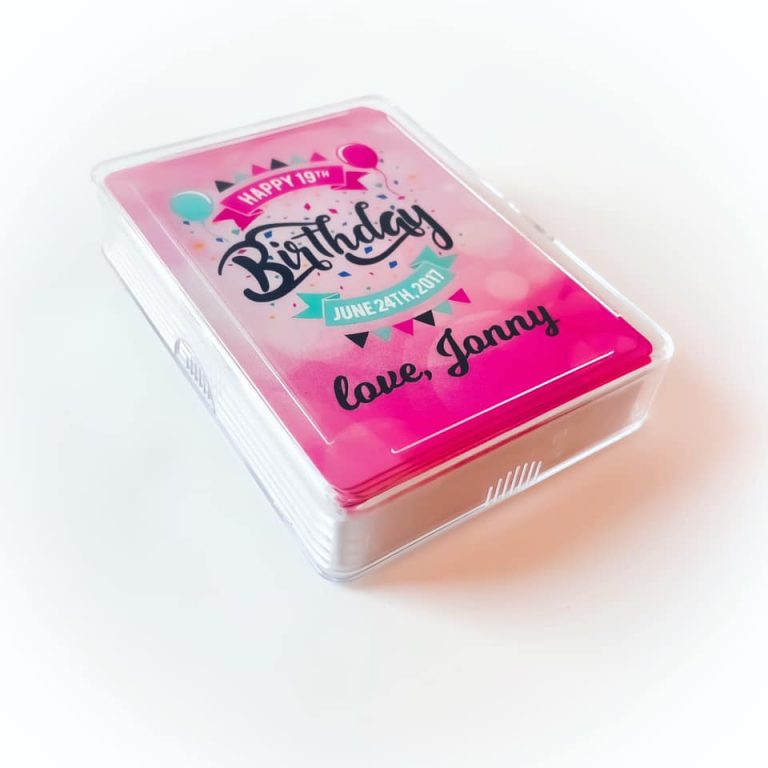 2. Wedding Playing Cards
There is often at least one thing that goes awry when planning a wedding.  2020 weddings were hit especially hard this year.  It is likely that you know someone who postponed or canceled their wedding – perhaps, it was your wedding directly impacted, in which case we are deeply sorry.  Nevertheless, this special occasion should not be cast aside, especially if the couple decided to have a virtual ceremony.  Sending a customized playing card deck that exemplifies the couple's love is an essential and effective gift.
Picture Perfect Cards: Thanks to social media platforms, it is likely that either one of the couples has uploaded a plethora of photos highlighting special moments during their relationship.  Consider printing playing card decks with their engagement photos or some throwback pictures from the start of their love story.
Guidance Cards: If you are a veteran in the marriage department, pass on your own wise words of commitment wisdom by including tips and advice on each playing card.
REBEL Deck – Couples Edition: We have alternative options if you do not have time to design a deck of your own. These customized Oracle cards were previously featured on E! Online's Necessary Realness with Morgan Stewart. The "Couples Edition" Rebel Deck provides couples with rebellious and authentic messages that focus on their love life.  The cards answer this question: "What does life want me, my partner, or us to know right now?"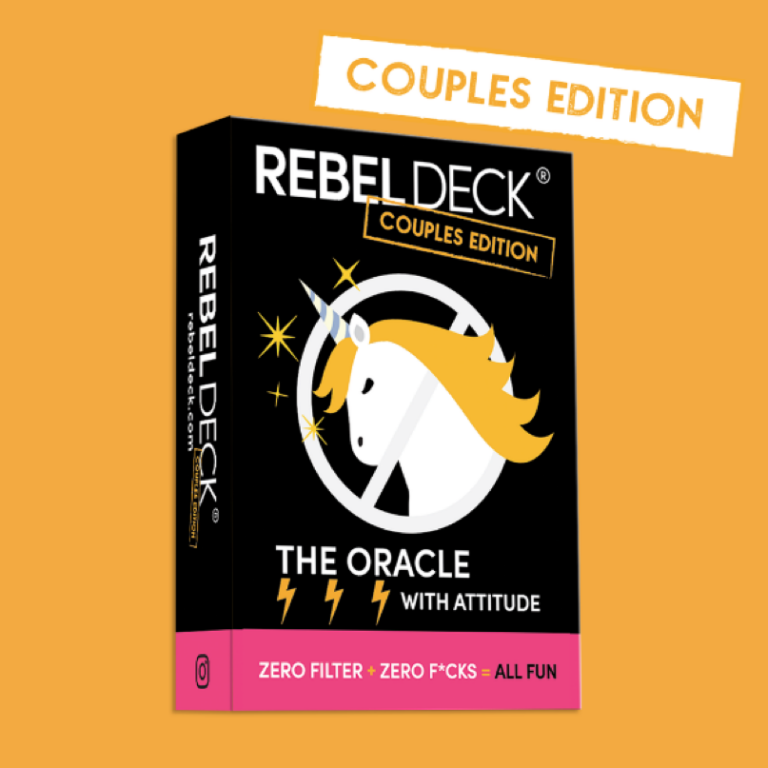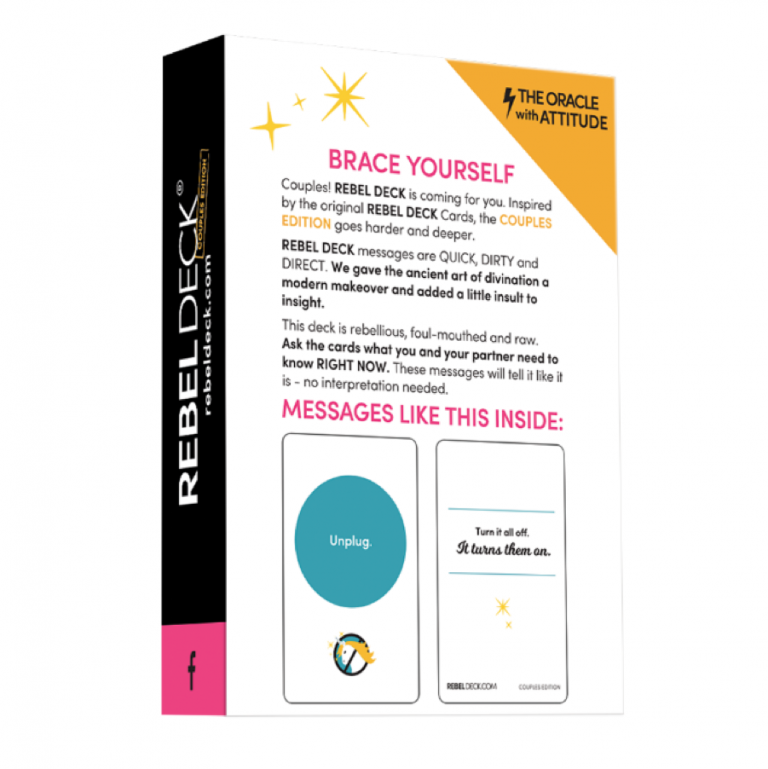 3. Graduation Playing Cards
In the grand scheme of COVID-19, missing your high school or college graduation may seem low scale, but for seniors, graduation means closure and a time for festivities.  Many schools have either rescheduled and/or conducted a virtual ceremony, but it is not nearly the same as walking across the stage while wearing the classic cap and gown regalia and being handed your diploma.
Provide that senior with a deck of playing cards or a card game that celebrates his/her accomplishments.  There are many options to choose from when creating a graduation deck. Print his/her school logo, mascot, campus or colors on the card backs.
Depending on their favorite subject or what they got a degree in, you can work that into the theme as well.  For example, if the graduate was in the school band, personalize playing cards with his/her preferred musicians, instruments, composers, songs, etc.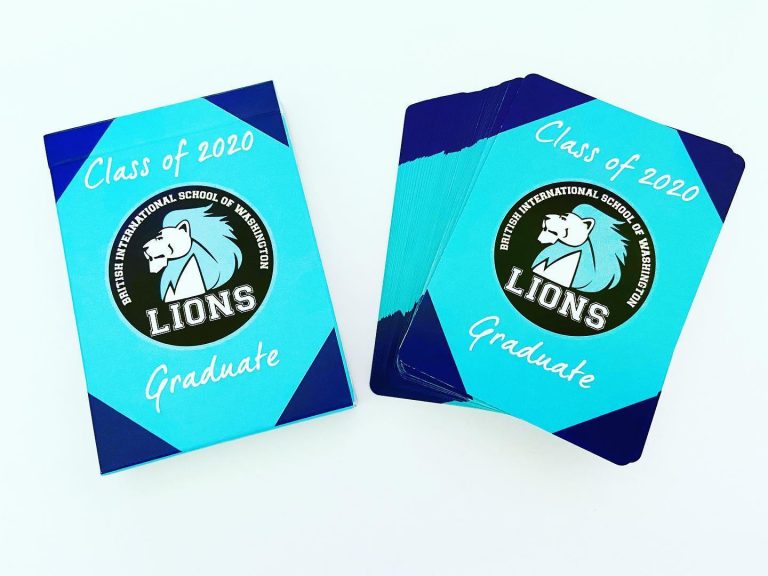 To help generate ideas and bring it all to life, think of a deck of cards like a painter's canvas.  Our graphic artist team will help you design your artwork in any fashion.  Whether you would like to feature the graduate as a cartoon-like illustration or a real-life photo, we will assist you!
4. Arrival of a New Baby Decks
Our lives have continued even with the unprecedented virus outbreak.  People are still delivering babies, which means family and friends must meet the child either virtually or from afar.
For both new parents and experienced ones, having a child during a pandemic heightens stress levels.  Consider creating a deck of cards for both the child and the parents to bring light and happiness in a rather ambiguous time.
Linguacious Flashcards: Our clients have created some incredible flashcard products.  So, if you don't have time to create a deck, explore the learning card options that Linguacious Language offers.  The implementation of QR codes allows for an interactive language-learning experience for children.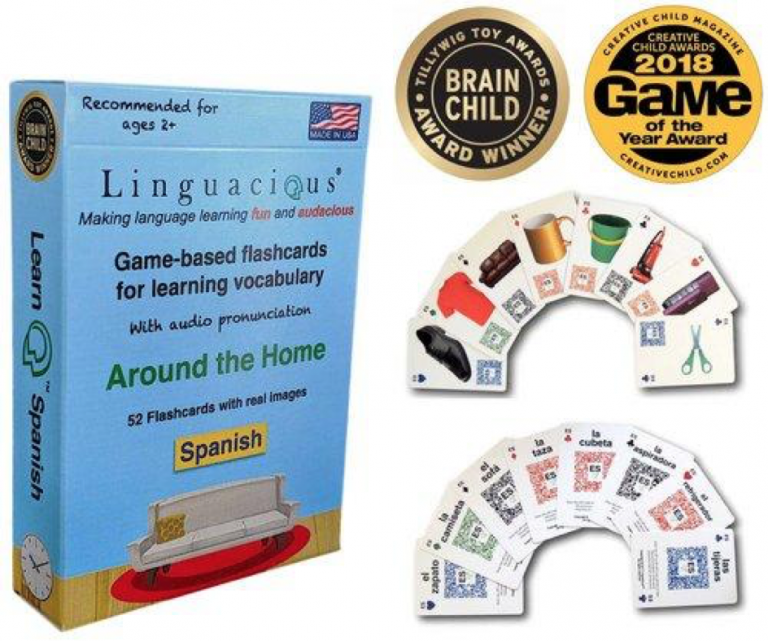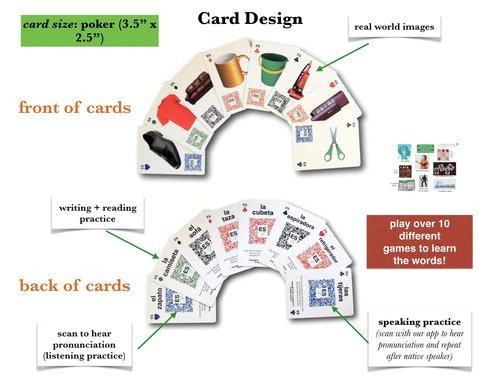 Infant Stimulation Flashcards: Studies show that newborn babies can only see black, white and grey colors during the first few months that they are born.  Sensory cards stimulate the baby's vision while their eyes are developing. Create your own infant stimulation flashcards by selecting any design for the card backs and faces.  Enhance this gift by adding a booklet to write a personal message for the baby and parents.
We Are Open and Ready to Work with You!
This year, we are not able to spend important life moments with every single person that we would like to. But we must continue to show our friends and family that we are proud of their accomplishments.
Visit our website for more playing card gift options – stay safe! ● Make Your Own Custom Playing Cards at: ShuffledInk ● Make Your Own Custom Card Games at: ShuffledInk ● Make Your Own Custom Flash Cards at: ShuffledInk