"At Shuffled Ink, we make the seemingly unattainable attainable by helping you design the playing card deck of your dreams."

Did you know that the playing cards that you're dying to get your hands on can actually be designed by those very same hands? In just 3 easy steps, we will deliver the decks that you've dreamed up in your mind right to your doorstep.
1. THE ARTWORK

Shuffled Ink follows your lead when it comes to designing the perfect playing cards. You can print any design on the card backs and faces or just the card backs. It's up to you! And get this: You aren't required to put a limit on the number of cards in the deck either. When we say custom playing cards, we mean it. So, let's start by laying out all the cards on the table – to become a playing card designer, you must first come up with a concept. No matter what stage you're at in the design process, we are here for you, from start-to-finish. Finalizing artwork? Wondering where to begin? Ready for production? We got you, whether you're a seasoned designer or first-timer.
We offer:
Complimentary samples of our top-quality products (simply include your delivery address and contact phone number on your custom request a quote form
Readily available client support, call us at 407-298-3579 anytime
Full-service graphic assistance
Convenient in-house printing
Low minimums, no setup or added color (CMYK) fees
Ultra-fast turnaround times
Authentic client feedback on Facebook and Google; video reviews
2. ALL IN THE DETAILS
CARD STOCK SELECTION
Card stock is the applied finish. It protects the cards and gives them a professional look and feel. Now, there isn't necessarily one option that hails supreme. Really, the choice is dependent upon what you think will better suit your deck. Nevertheless, your project manager will provide you with their honest card stock recommendation based on your project specifications.
Smooth finish
An indent-free finish with a shiny appearance and polished texture. High resolution and detailed artwork (such as photos), as well as text-sensitive material, usually prints best on cards with a smooth finish.
Linen finish
Linen has a textured, cross-stitched pattern and is both visible and tangible for card players to see and feel.
Matte Finish
The display is non-glossy with a sandy-like texture. Our most popular finish is semi-gloss, which doesn't increase the cost of your cards.
300 GSM Premium Paper Stock – Smooth Finish
310 GSM Casino Paper – Linen Finish (this is a slightly denser and thicker card, allowing for greater "snap-back")
28MM PVC (1,000-Deck Min.) – Smooth & Matte Finish
32MM PVC (1,000-Deck Min.) – Smooth & Matte Finish
35MM Plastic (1,000-Deck Min.) –Smooth & Matte Finish
GSM stands for grams per square meter, meaning if you had a square meter of card stock, the weight in grams is the GSM. Both the 300 and 310GSM paper stock options contain a black core, which is a lining built inside of the card stock that limits the light that may pass through the cards. This is an extra precaution that casinos take when using paper playing cards. The black core lining also contributes to the fantastic "snap-back", "shuffle-ability", and durability of the cards we produce. These stocks are sourced from the most highly regarded playing card stock manufacturers in the world. As previously noted, we will send you free samples of our card products by request. Simply include your delivery address and contact phone number on your custom quote request form.
SPECIALTY PACKAGING
We offer a variety of packaging options so that no matter the budget or vision for your project, you'll have the right box to hold it all together. View the entire card box collection here.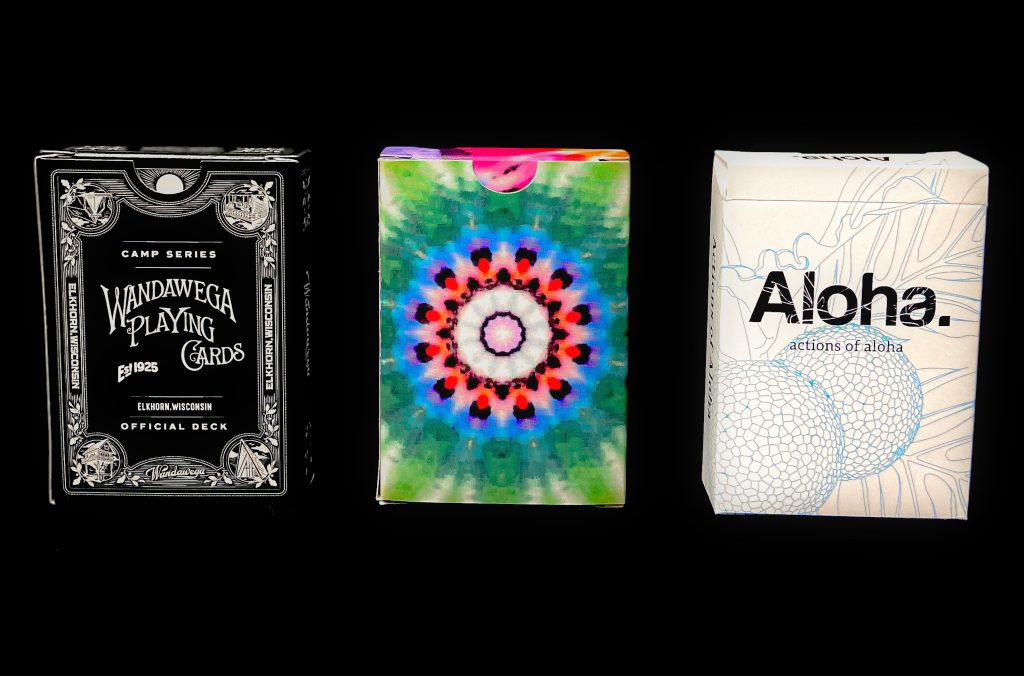 3. THE GRAND REVEAL

Marketing your product is hands down one of the most important steps in successfully designing a deck. You are creating a one-of-a-kind product, so naturally, your promotions should mirror that. The grand reveal, or lack thereof, can make or break your product, regardless of how outstanding your idea may be. While this is the third & final step, you should be promoting your playing cards well before they hit the press. If you are unable to fund the project on your own, we suggest joining a crowdfunding platform like Kickstarter. This is where creators set a funding goal & share their ideas with others through mock-up photos, detailed descriptions of the project's purpose and story & more. For those who haven't created a Kickstarter project or backed anyone else's before, we can assure you that from our experience working with clients who have taken this route, we've seen a lot of success and promise. Of course, if you already have the means to produce a project, then Kickstarter probably isn't an optimal choice for you. Take a look at some of our clients' awesome Kickstarters:
Marketing Perks with Shuffled Ink
We offer a vast selection of free marketing services. Don't hesitate to contact our marketing team about promo opportunities. If the options listed below don't align with your vision, we will collaborate with you to determine the best feature for your product.
1. Social Media Feature
Promote your product(s) on our Instagram, Facebook, and Twitter platforms with links to your website and/or Kickstarter as well as tags to your media platforms.
2. Product Photography
We snap professional photos of your cards that you can use freely on your own website, e-commerce shop, social media, etc.
3. Shuffled Ink Blog
Card Story: We interview you about your product, write the article and promote it on our social media with tags and links. Client Product Links: In our relevant articles, we will include links to your product shop, website, social media, etc.
4. Client Printing Videos
Similar to social feature but instead showcase your card's production process.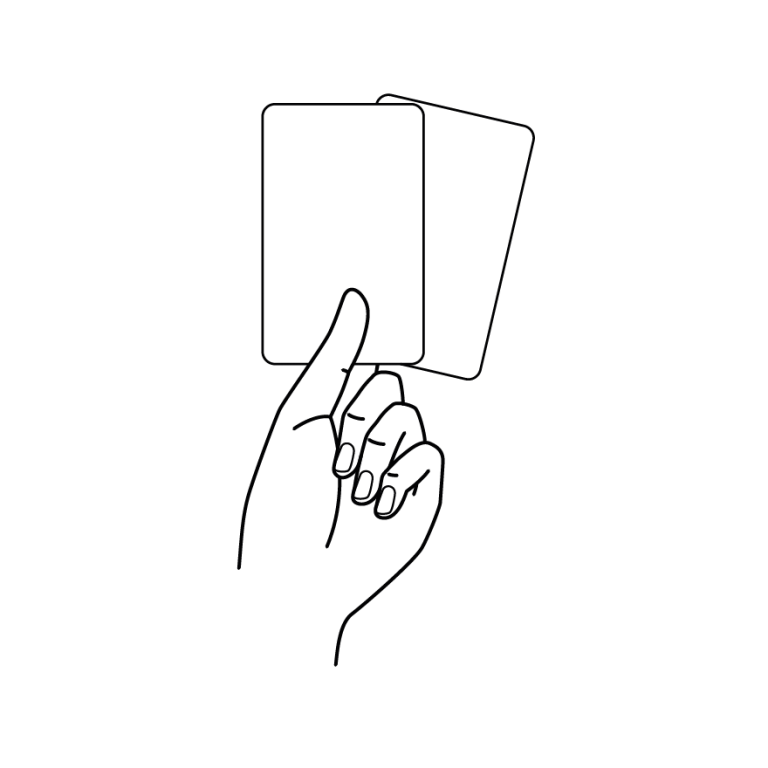 SI Playing Card Designers
"Creating custom playing cards has always been an art fantasy of mine. Collaborating with an artist friend made the process that much more fun."
– Georgette R.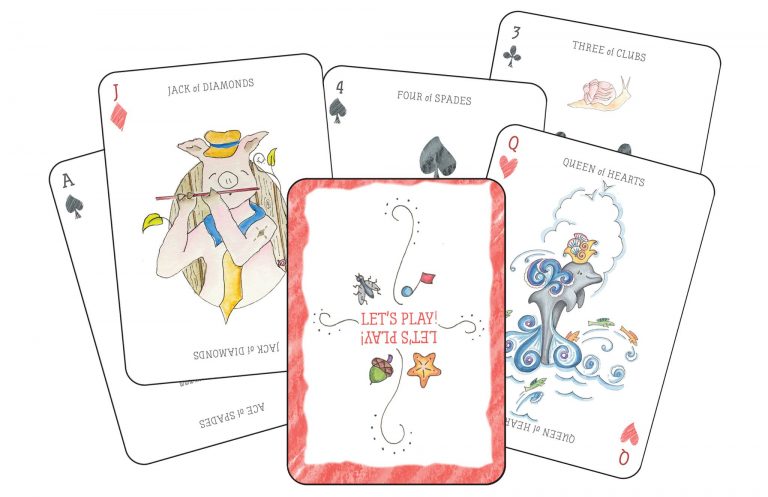 "I ordered some custom playing cards of a game I reimagined that my late grandfather taught my family – and I am thrilled with the outcome. Great product, great quality and very responsive and helpful team members!"
–Eric N.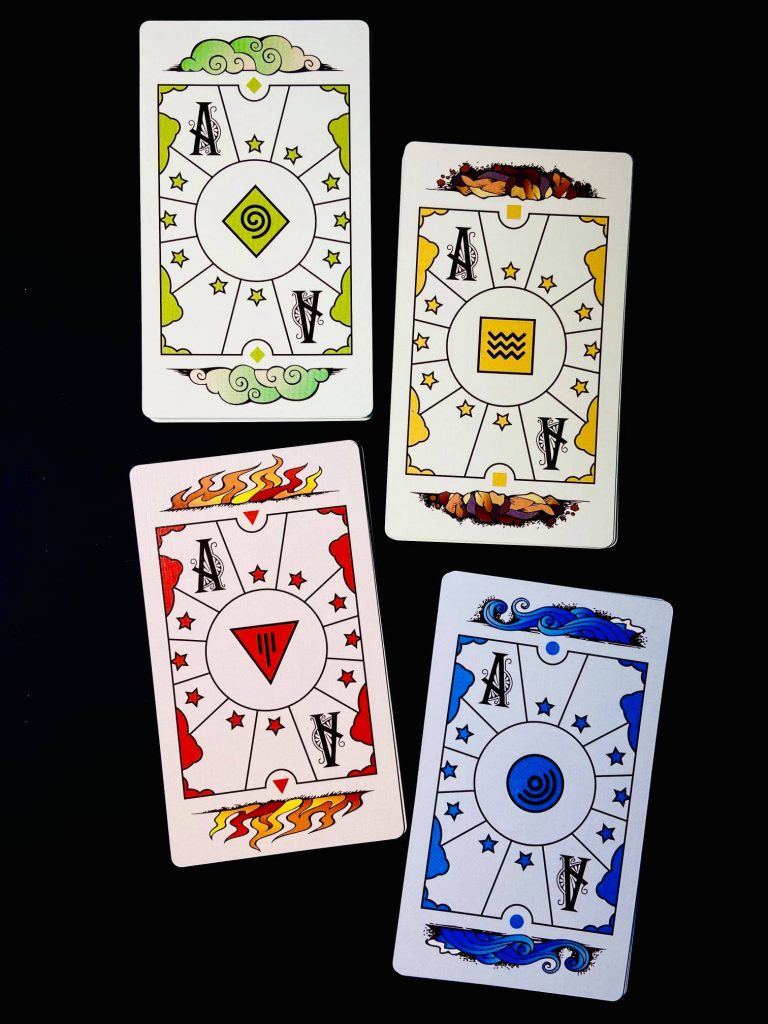 "Top-quality products by caring people. You will love them as much as I do. They do an amazing job! They offered a fall art contest, which I entered. It's such a wonderful way for artists to publish their works and to see so many fantastic works of art."
–Marna B.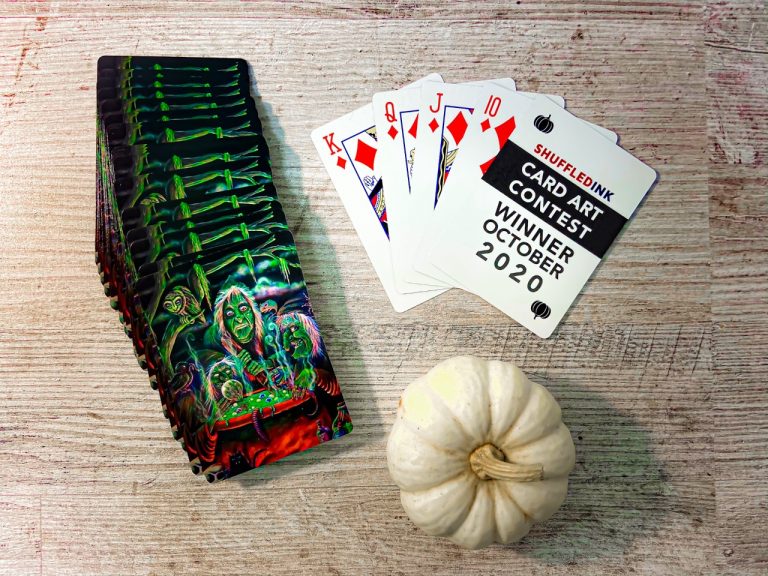 "To say, 'I love everything about this deck,' is quite the understatement… when I requested for casino quality cards, from Shuffled Ink, they did not disappoint." –Brodie C.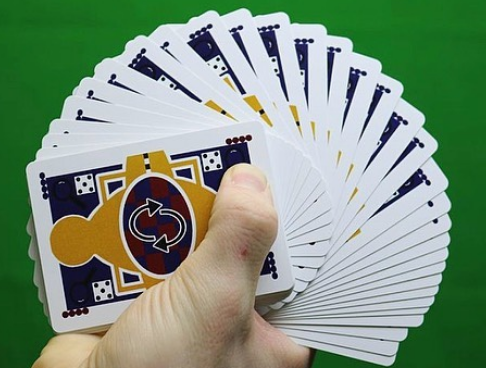 If there's a deck you wish to possess, but it doesn't exist yet, then you must create it. This serves as a reminder to both primed creators and the new kids on the block. At Shuffled Ink, we make the seemingly unattainable attainable by helping you design the playing card deck of your dreams. Go get started today! We're behind you every step of the way.
---
Want to learn more about playing cards and how to create your own custom card decks? Click below for details!

Shuffled Ink is a multigenerational family business that specializes in printing custom playing cards, tarot & flash cards, packaging and more for businesses and individuals worldwide. ● Official Shuffled Ink website: ShuffledInk ● Make Your Own Custom Playing Cards at: ShuffledInk ● Make Your Own Custom Card Games at: ShuffledInk ● Make Your Own Custom Tarot Cards at: ShuffledInk ● Make Your Own Custom Flash Cards at: ShuffledInk