"I am someone who just chases their dreams and continues to go after things that I, myself, didn't think was possible." – Kearra Johnson, creator of the Revolution Card Deck and founder of Studio Lo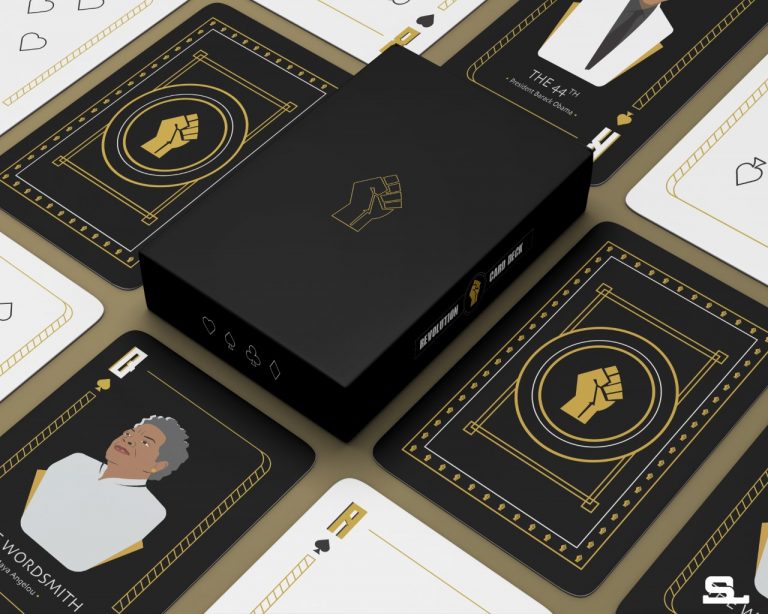 During Kearra Johnson's senior year at the University of Missouri, she turned an ordinary class project into an inspirational and widely successful product. The assignment was to create something both visually and conceptually powerful. Among the list of suggested items, one, in particular, intrigued the 22-year-old artist: a deck of playing cards. The Revolution Card Deck strives to encourage conversations on representation, activism and Black culture. It is dedicated to the dreamers who made a way out of no way. Suitably, the first Black icon to secure a place in the deck was The Dreamer himself, Martin Luther King Jr., and that's exactly the title listed below his card portrait.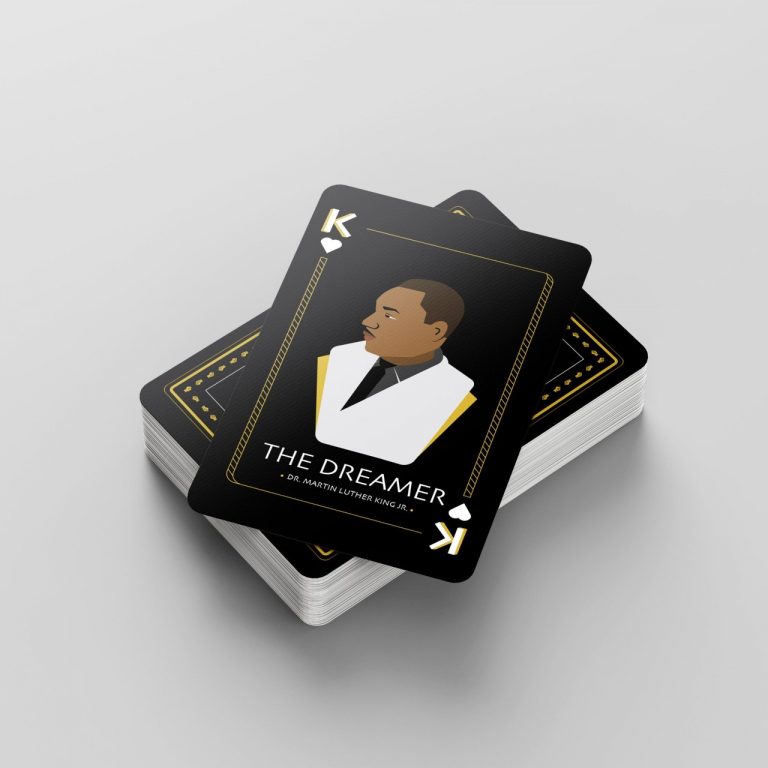 She includes a subtitle below each notable figure's portrait. Malcolm X, The Nationalist; Rosa Parks, The Activist; Michelle Obama, The First Lady. Johnson said if her image was featured on the cards, hers would read: The Visualizer. "I feel like you owe it to yourself and those who support and love you to continue to push what you want to see happen," Johnson said. One formatting detail that you may notice about this deck is the in distinction between court cards and gender. Ida B. Wells is the Jack of Spades, Oprah Winfrey is the King of Clubs and George Washington Carver is the Queen of Diamonds. "I didn't want there to be a hierarchy," she said. "They are all powerful figures."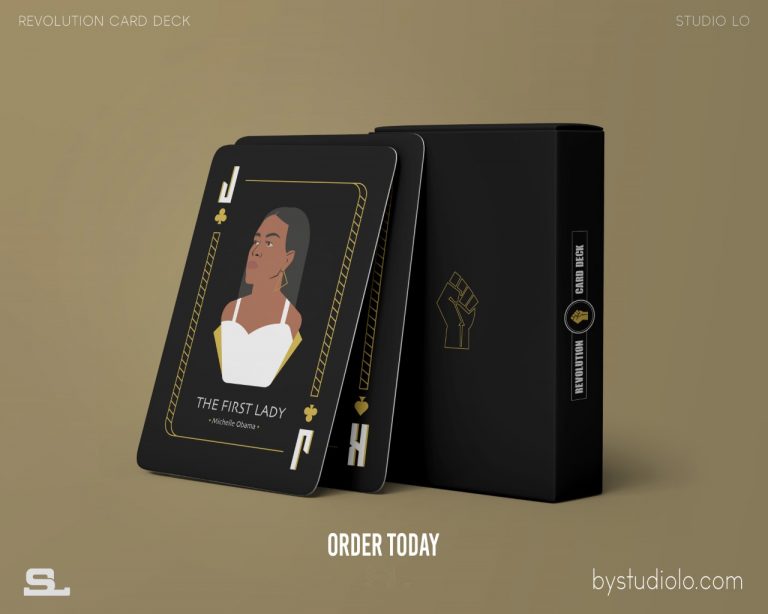 Since the deck's official launch in early February 2021, over 500 decks have been sold and there are plenty more on the way. Johnson is thrilled to expand the deck's exposure through various partnerships that will be announced at a later date. The Revolution Card Deck is available for purchase both online and in-store at Made in KC as well as on the Studio Lo website. To stay up to date with this incredible artist and innovative playing card designer, be sure to visit her Instagram page and website.

Shuffled Ink is honored to print the Revolution Card Deck in our Orlando-based manufacturing facility.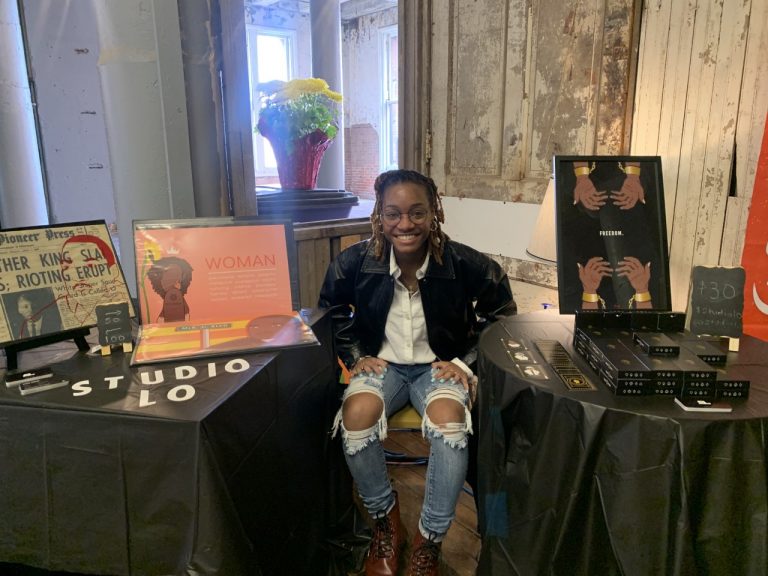 Kearra has also been featured in media outlets such as:
Shuffled Ink is a multigenerational family business specializing in printing custom playing cards, tarot & flash cards, packaging, and more for businesses and individuals worldwide.
To receive complimentary samples of our card products, include your delivery address and phone number on your custom quote request form.
If we manufactured your card project and you would like us to share your Card Story on our blog, feel free to connect with our Marketing Team here.
You May Also Enjoy: