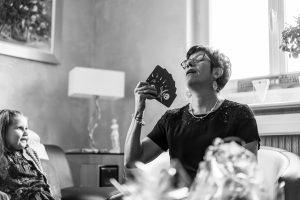 This is a guest post from the wonderful Jane Sandwood.
The practice of reading tarot cards can be traced back to 1377. These tiny sheets of paper have served many different purposes for many different people over the years. One major use is to give spiritual advice to people questioning their life path.
Known as tarot readings, this method arose in the late 18th century and has become one of the most popular tools of divination in the world. Its growing popularity hasn't always been used for good, though. Some people have taken advantage of the art to make a quick buck.
It's important that you and your wallet stay safe, so here are some unique tips on how to avoid being scammed by a tarot reader.
YOUR TAROT READER IS CONSTANTLY FISHING FOR INFORMATION
Your reader should not be asking more questions than you. Remember, the purpose of a tarot reading is to gain insight into your future. You can't do this if the reader is asking two hundred questions, while you're only asking five.
If they seems to be fishing for information about your life, then you are probably not getting a real tarot reading.
THE READER TELLS YOU THAT YOU NEED TO ACT NOW
There is no time limit for when your reading is "valid." Marketing methods like time sensitive readings are simply gimmicks. They're an attempt to get the most people to waste the most amount of money.
A reader should never tell you when you need a reading. You should be the one that determines when you need to go.
YOU ARE CURSED
One of the oldest psychic scams in the book is when a tarot reader tells you that you have been cursed by a dark presence. They will then tell you that you need to visit as soon as possible to defeat the evil spirit. Remember the time sensitive scam from above? This is simply one variation of it.
No one can put a curse on you, so don't fall for this hack. You'll end up wasting your time, money, and emotional security. That is the exact opposite of what tarot readings are all about.
THE READER GOES TO GREAT LENGTHS TO MAKE YOU KEEP YOUR READING A SECRET
Tarot readers are not part of a secret organization and should never ask you to keep your reading private. This means that the reader is clearly up to no good.
Be sure to do your research when selecting a tarot card reader. You can check review sites to make sure your reader is legitimate and see how others fared during their reading. Before agreeing to the reading, talk to the reader and have a conversation about what they'll perform for you. You can also talk to them about their knowledge of tarot cards and judge for yourself if they seem like the real deal.
WHAT TO DO IF YOU ARE SCAMMED
If you find yourself the victim of a scam, be sure that you take these steps to not only get your money back, but to warn others as well.
Ask the scammer for a refund
If they won't give you a refund, reach out to your bank to try and stop the transaction
Report the scammer to the police
Post a review on Yelp and other business rating sites to warn others of the scammer
Call the scammer out on social media
If you take the right steps, you may get your money back and help others to avoid the same scam.
Want your own customized tarot cards? Click the link below to get started!
● Official Shuffled Ink website: ShuffledInk
● Make Your Own Custom Tarot Cards at: ShuffledInk
● Make Your Own Custom Flash Cards at: ShuffledInk