Major and Minor Arcana, which consist of 78 mystic cards, can tap into nearly any life situation, including love and romance. So, regardless if you're single, in a relationship, married or somewhere in-between, allow these 3 suggested tarot spreads to provide you with meaningful insight this Valentine's Day.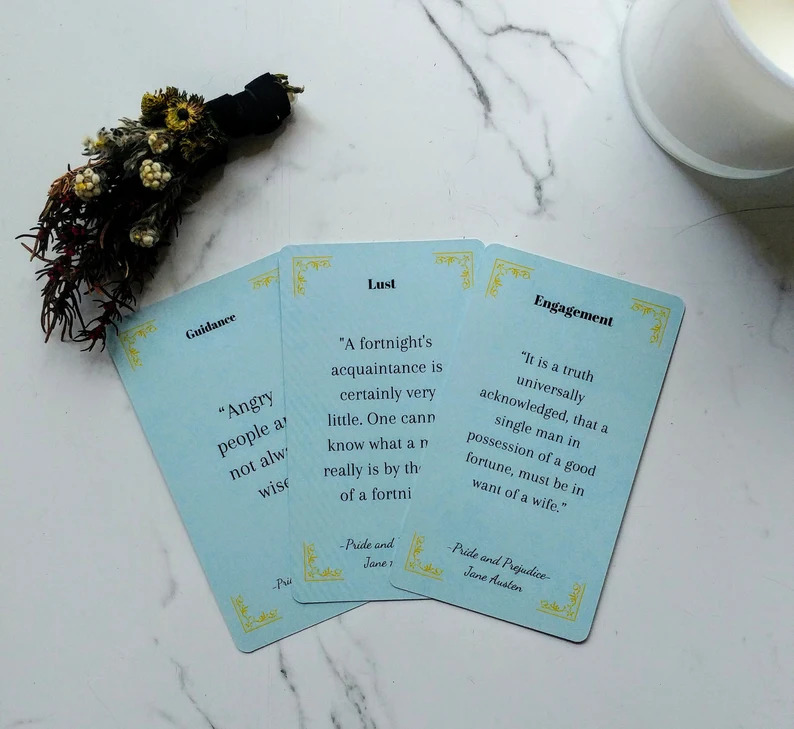 1. For Past Love
This spread dives into your previous connections. No matter the relationship's duration or level of romanticism, it acts as a guide, particularly when unresolved feelings exist. The Spread: Thoroughly shuffle the deck, then arrange 8 cards into a heart shape. The questions and statements listed are assigned to each numbered card.
Demise: The factor(s) that contributed to the relationship's end.
Lingering: What are you/or they holding onto from the relationship?
Evolve: How do you overcome #2?
Details: Describe the relationship.
Feelings: How did you feel about your previous partner before/during/after the relationship.
Self: Your feelings toward yourself before/during/after the relationship.
Gains/Losses: Things learned from the relationship.
The Future: How this experience could impact your future relationship(s).
2. For Present Love
For this spread, focus on a current relationship (official, on a break, in the talking stage or longing from afar). While conducting any of these readings, it's important to be transparent about your thoughts on love as well as where you're at in the relationship. This will help you to accurately understand both yourself and the other person involved. The Spread: The Goddess of Love symbolizes the number 6, so place 6 cards side-by-side on the table. The Present Love spread revolves around ideals, sentiments and connections.
Your feelings toward your partner.
Your partner's feelings toward you.
The type of connection you have (physical, mental, spiritual, etc.).
Any past relationships that directly impact this one? Elaborate.
If yes to #4, how do you overcome them?
Your expectations for the relationship?
3. For Future Love
This spread channels your past and present relationship(s) to prep you for future ones. You will be using the Major Arcana (22 cards). Arrange each one to your liking. (0) The Fool: The path you wish to venture. (1) The Magician: Readiness toward the opportunities of love. (2) The High Priestess: Understanding your instincts. (3) The Empress: Readiness toward having a family (if you do not have children). Balancing partner and children (if you do have children). (4) The Emperor: Past relationship pain (mental, physical, etc.). (5) The Hierophant: Commitment to your future partner. (6) The Lovers: Most important/least important type of connection. (7) The Chariot: Balancing work with a future relationship. (8) Strength: Obstacles in a previous relationship and how it made you stronger for what awaits. (9) The Hermit: Ensure time alone without completely withdrawing from your partner. (10) Wheel of Fortune: Respect and kindness toward your partner, their family, friends, co-workers, etc. (11) Justice: What holds you back? (12) The Hanged Man: Do not fester or hold onto negativity. (13) Death: Release toxicity from previous relationships to make room for a clean slate with a new partner. (14) Temperance: How to overcome future arguments, disagreements, obstacles, etc. (15) The Devil: Weigh all options about your expectations for a partner and vice versa. (16) The Tower: Your reaction to an unprecedented event. (17) The Star: Thoughts about romance. (18) The Moon: How your dreams showcase love. (19) The Sun: Taking love for granted. (20) Judgement: How your partner perceives you. (21) The World: Openness toward conversing about past relationships with your future partner.
Design the Cards & Tar♡t Spreads
The path is far from narrow when designing tarot spreads and cards. Similar to how tarot can guide any situation, our card products can serve any purpose. Consider pairing the spread with personalized card art that pertains to your Valentine's Day theme. As a Shuffled Ink client creator, you determine every single component: the design and style, card size and the number of cards. You can even go above and beyond by implementing custom instructions, booklets and packaging. Highlighted below are a few tarot and oracle cards created by our talented clients that may be perfect to use for Valentine's Day reading. Click on each image to visit their website.
Twin Flame & Love Messages Oracle Card Deck by Covetalchemy
This Oracle deck was created with the classical themes of unrequited love, twin flame and soulmate energy. These novels and themes are quite relevant today, as they are loved around the world. Each card has a theme followed by a quote from famous Classic Victorian Gothic Novels. The deck is a blending of quotes from Jane Eyre by Charlotte Brontë and Jane Austen (Sense and Sensibility, Pride and Prejudice, Mansfield Park, Emma, Northanger Abbey and Persuasion).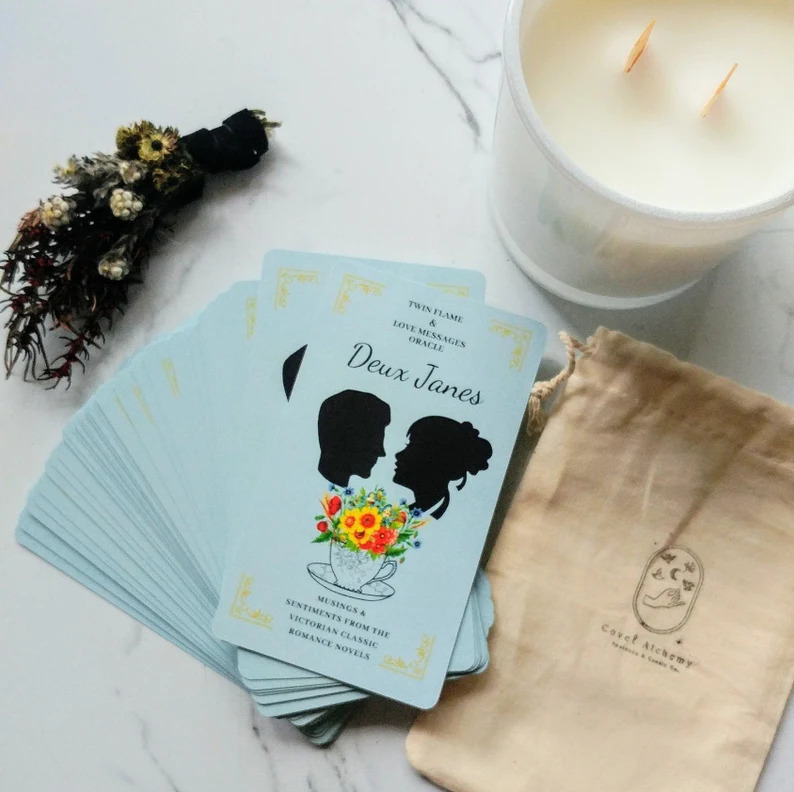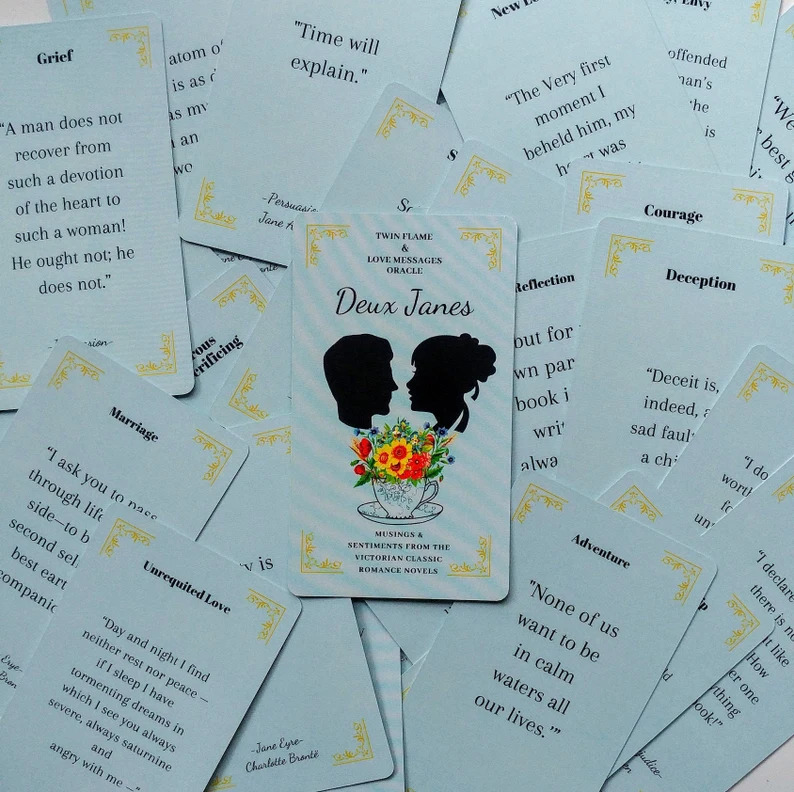 The Twin Flames in Separation Oracle Deck by Liv Tarot
Separation Messages Oracle gives you 77 messages from your twin flame or soulmate's higher self. This deck is for those who find themselves separated from their twin flames, soulmates or partners, withstanding little to no contact. These messages reveal what may be too difficult for your love to express: their thoughts and feelings toward your connection. The duration of separation, whether it has been a short amount of time or many years, does not matter.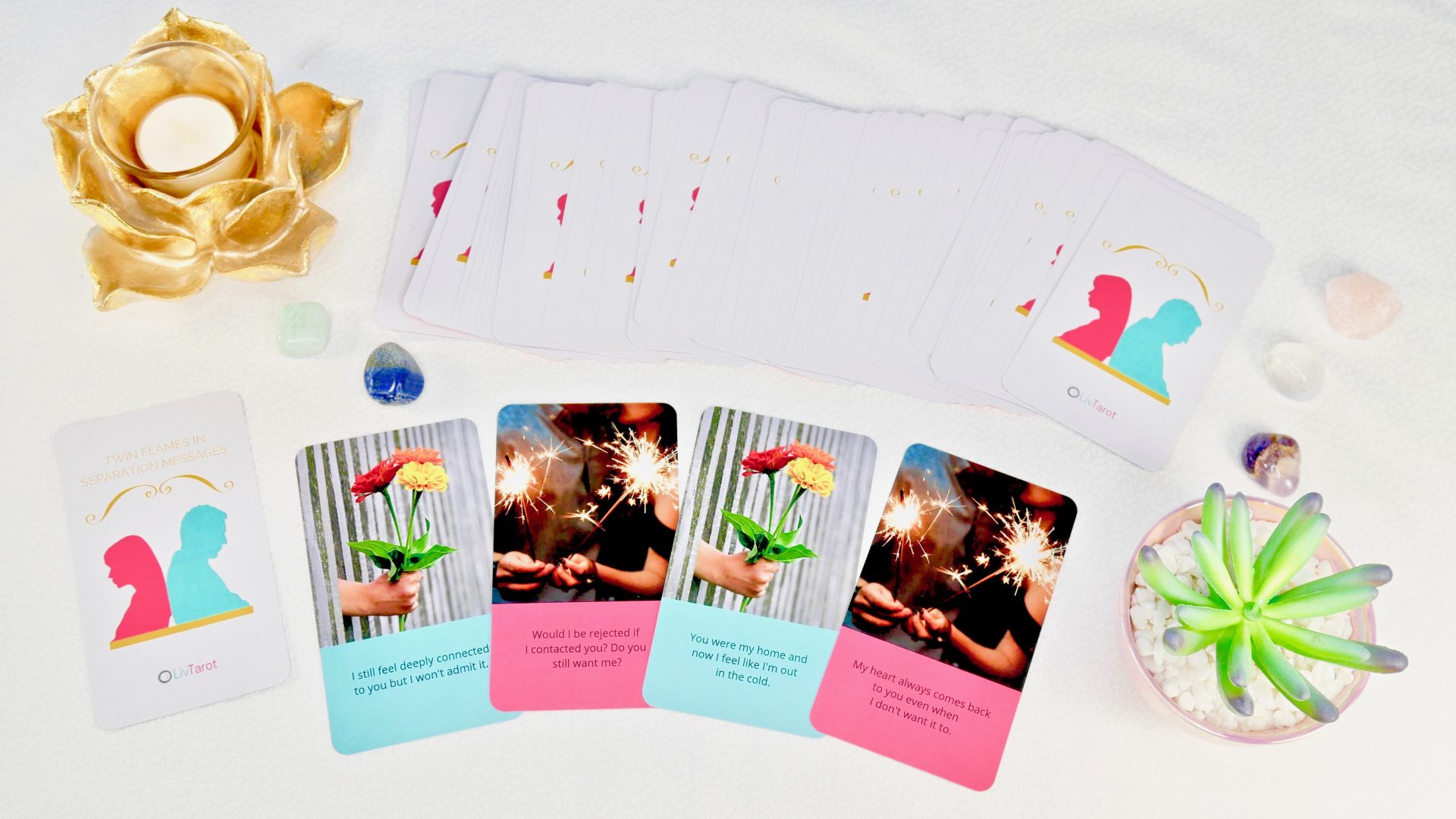 Gratitude Grams get you out of your head and into your heart. These cards are beneficial for when you're feeling stuck, trapped inside your own head, or feeling alone. It is a great tool to support where you are now and where you are going. Designed to remind you what a divine, beautiful being you are and how the world is a better place with you in it. These cards will help you build your gratitude practice. This 54-card, candid romance oracle deck answers questions about love, sex, twin flames, soulmates, past-life connections and more. These cards are designed for any type of relationship. Take each message as it resonates. The deck can be used alone, as clarifies for tarot or alongside other oracle decks.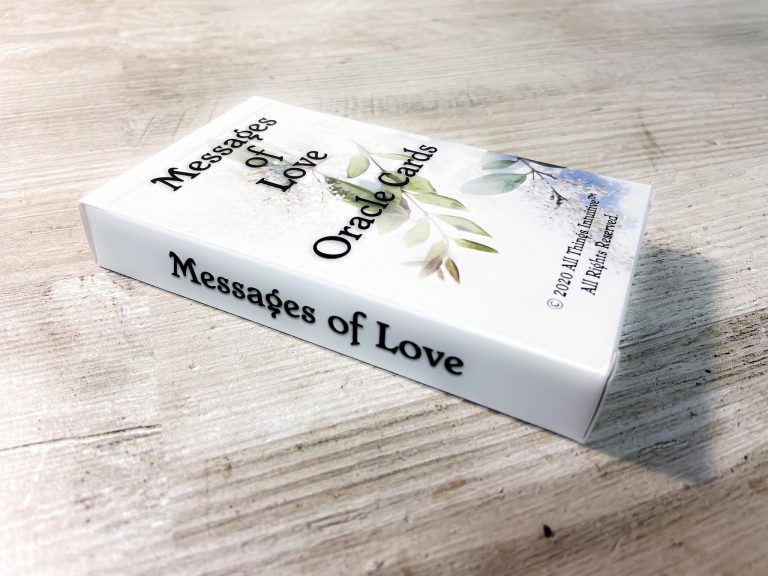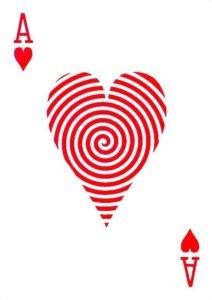 Shuffled Ink is a multigenerational family business that specializes in printing custom playing cards, tarot & flash cards, packaging and more for businesses and individuals worldwide. ● Official Shuffled Ink website: ShuffledInk ● Make Your Own Custom Playing Cards at: ShuffledInk ● Make Your Own Custom Tarot Cards at: ShuffledInk