Shuffled Ink, the creative playing field is vast because there isn't a cap on personalization options. So, if you're looking to create a deck of cards with a distinct purpose, then feel free to follow our 4-step design guide. In this article, you'll find helpful suggestions and strategies as well as examples of our clients' custom card products.
1. The Purpose
Staying ahead of the game means constantly implementing new initiatives. If you're a professional seeking to promote and market your brand or logo, an artist looking to use tarot cards as a canvas, or a card game designer working to crush your Kickstarter goal, then Shuffled Ink is best suited to bring your vision to reality. So, let's run through the basics. Marketing 101
Who is your target audience?
What is the message/purpose?
How will you promote this campaign?
All three steps are extremely critical, especially if you're designing custom cards for marketing, branding, promoting, client gifts, sales leads, trade shows, etc. It's essential to nail down each of these steps, for example, you can easily craft an excellent message but misinterpret who the target audience is.
2. Choose Your Custom Product
We are positive that our dedicated service and graphics team will suit your needs and help cultivate your message. One of the fantastic parts about creating with us is that any product you choose is entirely customizable, so you make the rules. While Shuffled Ink provides the blank canvas, you are the artist — paint anything you like and in any color(s). Here are our products:
Playing Cards
We have a variety of clients with bold visions for their playing card decks. Here are some messages that are often pursued:
Bringing Awareness: Speak to others through art. Many creators use playing cards to bring awareness to various subjects like saving endangered species and our ecosystems, portraying history, etc.
Promoting Brand/Company: Our clients also choose to print their company emblem, website and/or social media links on their deck of playing cards. This may seem like a simple act, but the impact is tremendous. Now, every single person who interacts with your playing card deck will have access to your supplementary content.
Merchandise: Selling or handing out company merch is a fantastic way to manifest your message into clients' minds.
EXAMPLES: These illustrations by Give Me a Brief, raise awareness for our planet's most endangered species.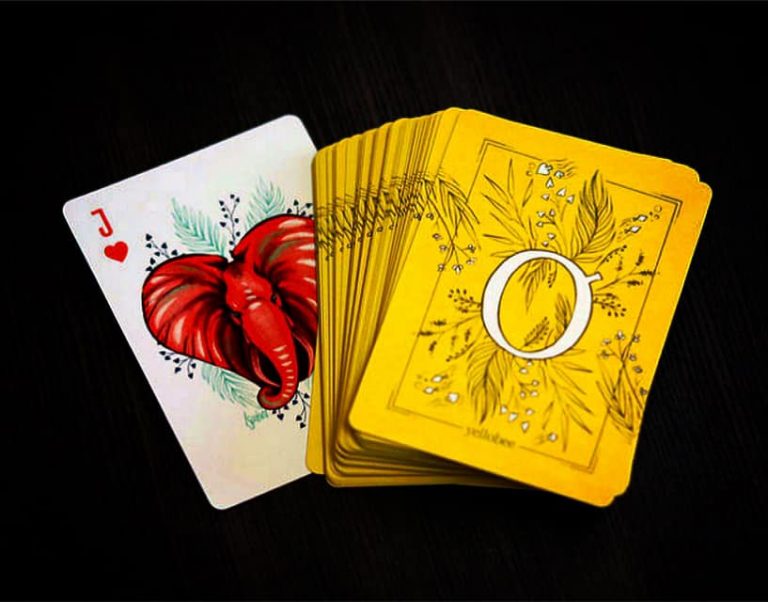 This deck was printed for both gaming purposes and to raise awareness about the Spotted Lanternfly invading our ecosystem.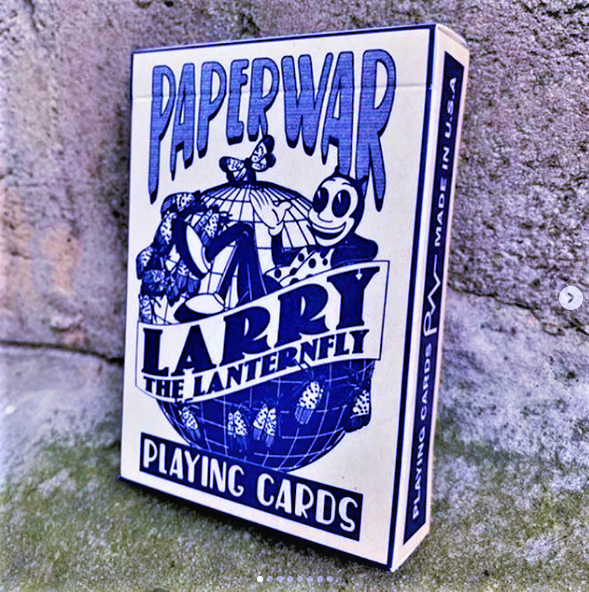 Astrodog Media is a Video Production Agency known for crafting high-quality videos and other digital media for businesses, agencies, and brands. The custom faces include different types of dogs floating in space and the backs show the logo.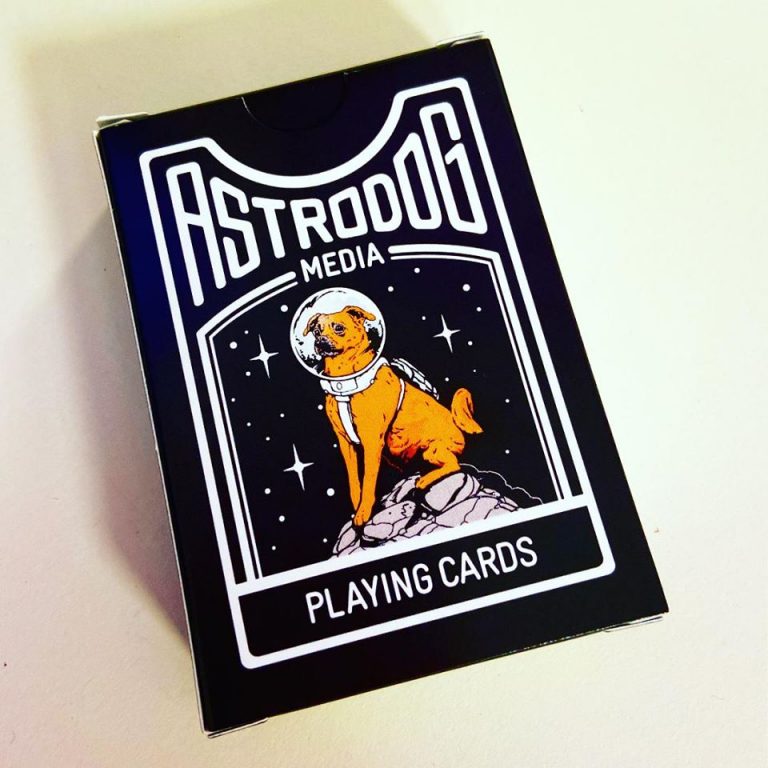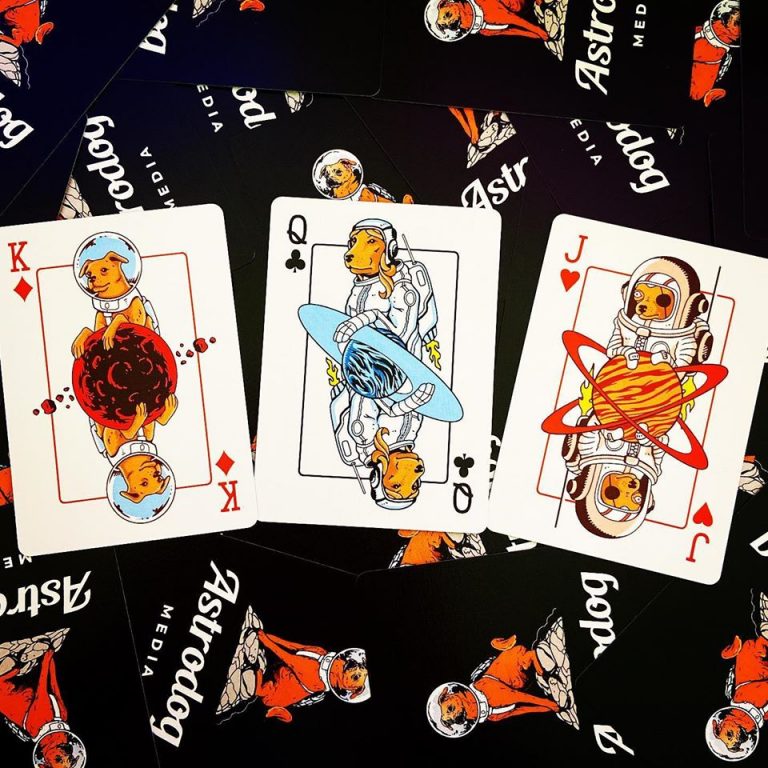 The SD Office of Highway Safety designed custom playing cards to emphasize the importance of safe driving. Their message is clear: Beat Death. Don't Cheat it. Instead of including tips and strategies, they let the artwork do all the talking. Each face card includes a reaper-like creature to instill the lurking reality that if you drive recklessly, death may be around the corner.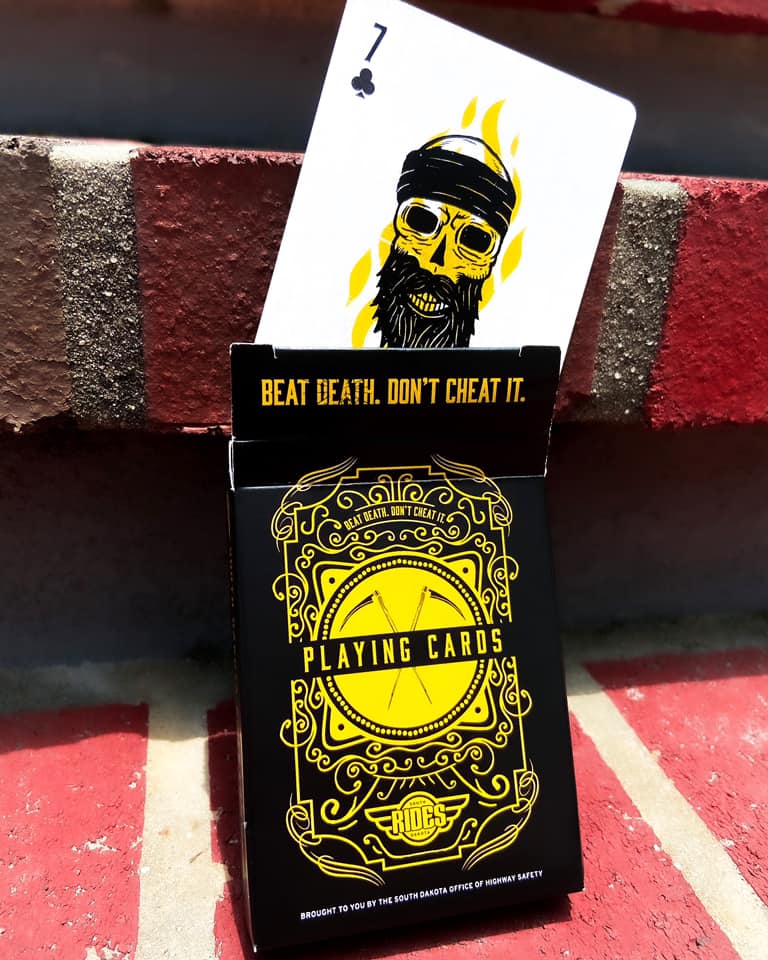 Flash Cards
If your purpose relates to teaching or training a certain skill, then flash cards are the route to go. Our endless custom options are perfect for educational cards since every person has a different way of teaching and learning. Basically, you dream it, we print it!
Train Employees: Creating PowerPoint presentations are not always an effective route for some business settings. These training flash cards encourage time management, communication skills, risk management, etc. It also reiterates the expectations that employers have for their employees and vice versa.
Teach Interview Skills: It's never too early or late to start prepping for an interview, which is why there will always be a consumer for this custom card product. Whether it's their very first one or their hundredth, it's important to cultivate how they are going to present themselves to a potential employer. Putting one's best foot forward means that they aren't reading off a script and studying the basic interview talking points. Rather, they are prepared for the most difficult questions.
Learn a Language: Our clients are constantly setting the bar to new heights. An age-old skill like learning a new language can be interactive and exciting when you implement both visual and auditory elements. Our suggestion is to set your purpose apart from all others. Go against the grain and introduce a new way to learn a language. Consumers are always looking to try new things and if they like what they experience, then word will spread, and you'll gain more clients.
EXAMPLES: These flash cards are for training purposes in a work environment.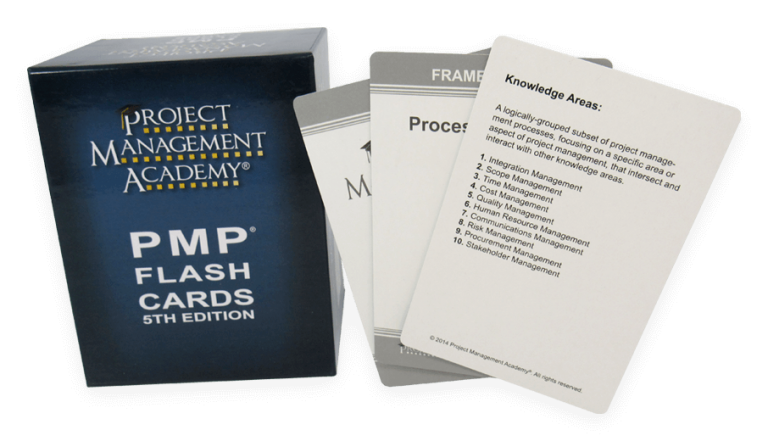 This ultimate Interview Survival Kit includes over 50 tips & strategies to help secure your dream job.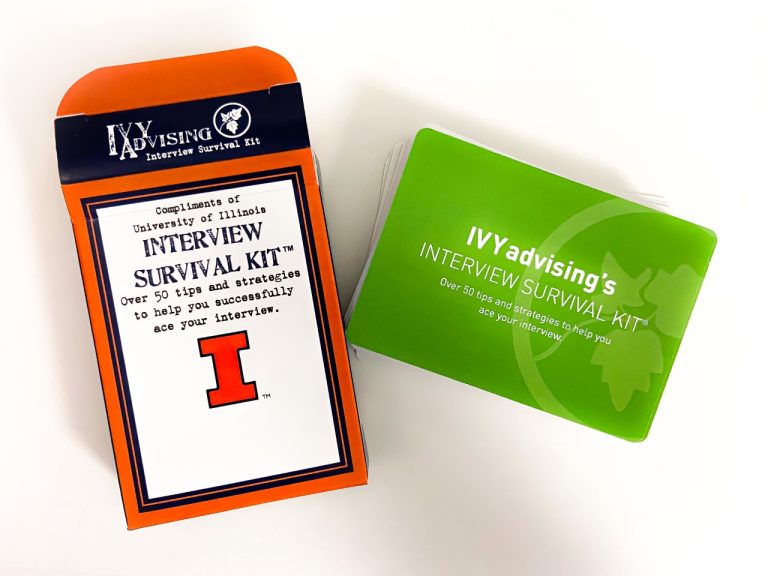 These audio-enhanced flash cards, known as Linguacious are geared toward children. An image of the designated word is displayed with a QR code.  Upon scanning the code with your phone, you will hear the pronunciation of the word in the targeted language.  Here is a visual of the fronts- and backs- of these game-based vocabulary flash cards.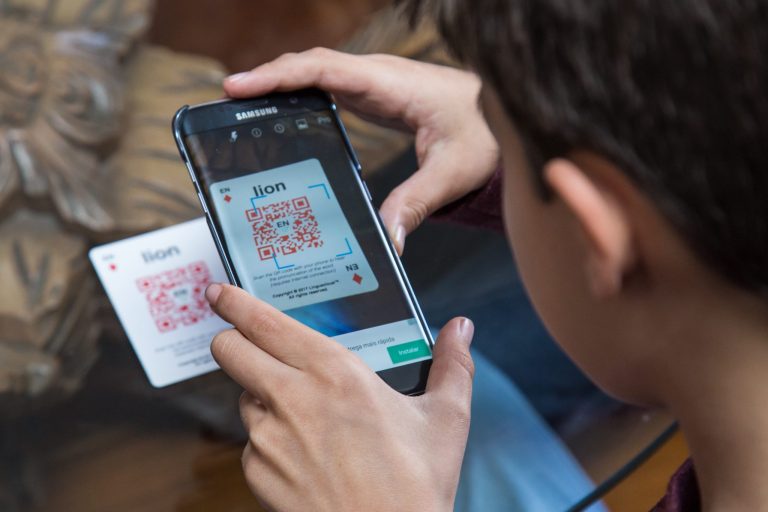 Card Games/Board Games
The overall purpose of card and board games is to entertain, but there's obviously more to it than just that. If you're looking to create a custom card game, the message should be locked down and clearly stated. A card game has a lot of different moving parts before it's printed.
Identify the theme: Having a distinct, unique and fun game will help set yourself apart from other game makers. Right now, you probably have an idea of what the game will be about. For example, will it feature zombies, robots and aliens? Or does it follow a question/answer format (similar to Cards Against Humanity)?
Establish the Rules: This is the fun part! You are the all-knowing creator who is bringing this game to life. But make sure to keep your game's purpose in mind at all times. You don't want to stray away from the designated message you're trying to relay.
Graphic Design & Game Pieces: Customize your game to your heart's content, including but not limited to the card size, card stock, number of cards, spinners and dice, booklets, instructions and game tokens.
"Some write books to be remembered. Long after you are gone, you will be remembered for the game you have made. So pour your heart out and make a great game…" True Frenemies Board Game Creator, Derek White.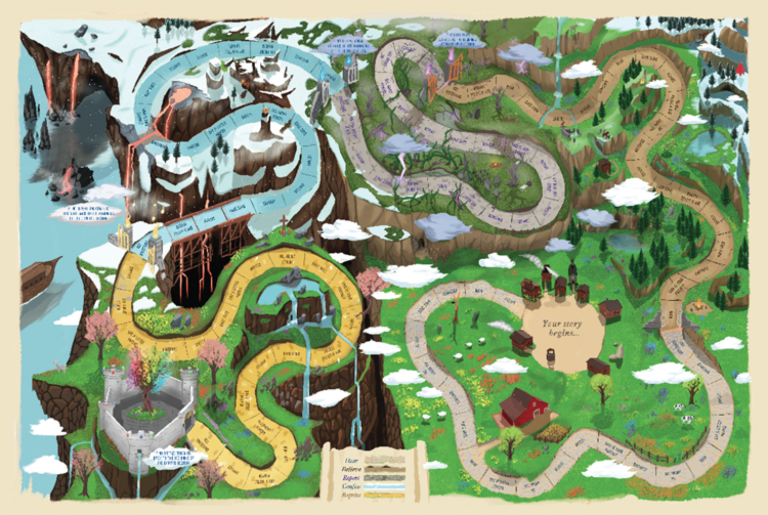 Elephant in the Room Card Game. Players use the white cards to disclose whether they personally agree or disagree with the statement or not.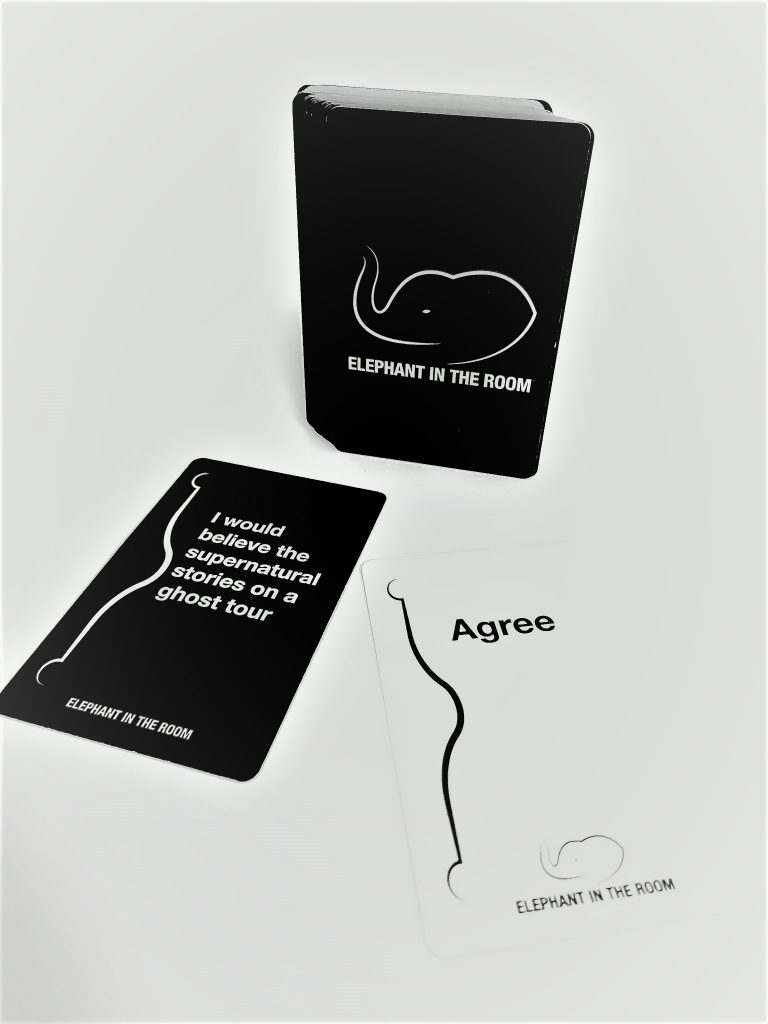 Tarot & Oracle Cards
If you're passionate about sharing your knowledge and insight through tarot and oracle cards, let our team print your custom designs. Our clients use tarot to reimagine the world. These pieces are not only eye-catching but the meanings behind each one are equally enticing.
Reinvent: Tarot has an extensive amount of history. Some clients enjoy reproducing decks that are decades old. This allows new tarot designers to reflect on the past and remember where the art form originated.
Readings: Tarot and oracle readings can become quite deep and personal, so consider adding your own original designs to the deck.
Market Art: If your art fits well in the spiritual realm, market using tarot or oracle cards. These decks include however many cards you desire, which allows for an endless supply of art concepts to dabble in.
Nicolas Conver's 1760 tarot deck was faithfully reproduced by one of our clients for the purpose of restoring history. The deck is also available for purchase.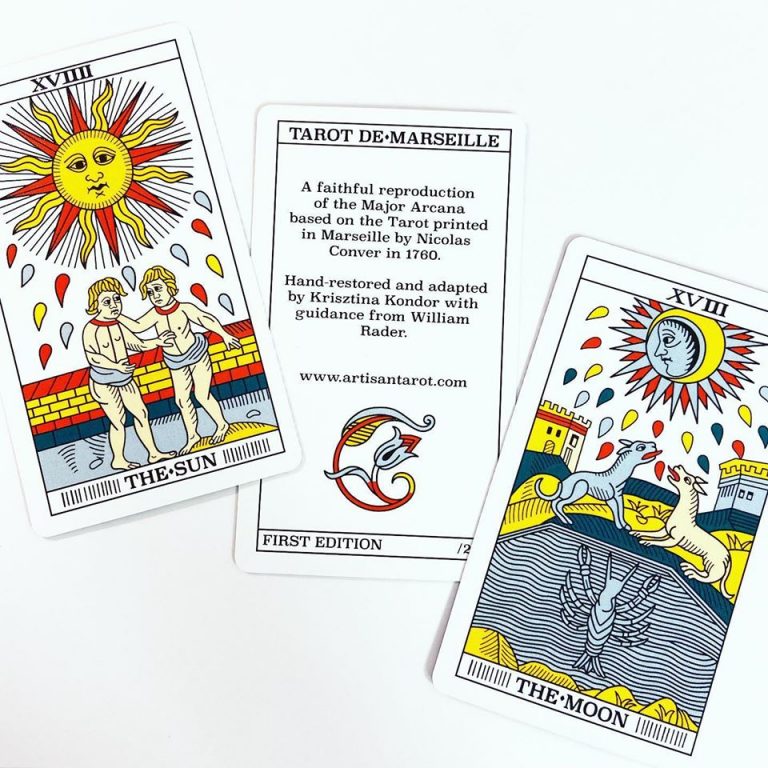 Make the mundane magical with custom oracle cards. This deck holds 36 allegorical messages to inspire your inner self.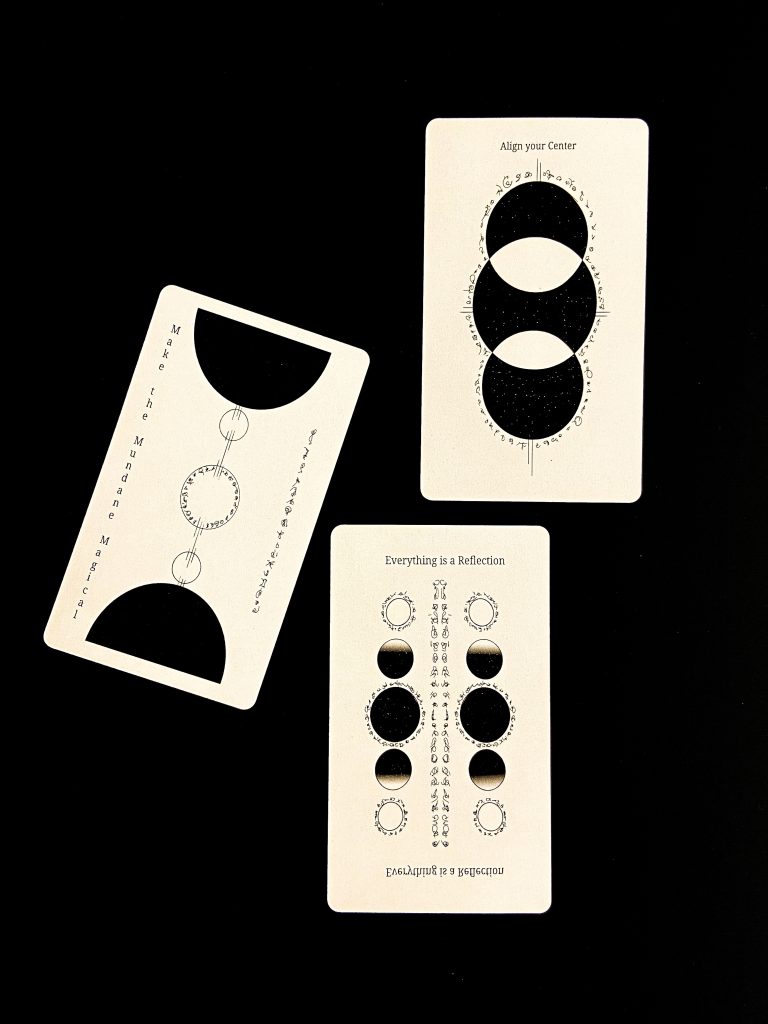 The Wayhome tarot deck by Everyday Magic features images that weave in the magic of the mundane and imbue them with an enchantment that asks us to look a bit harder.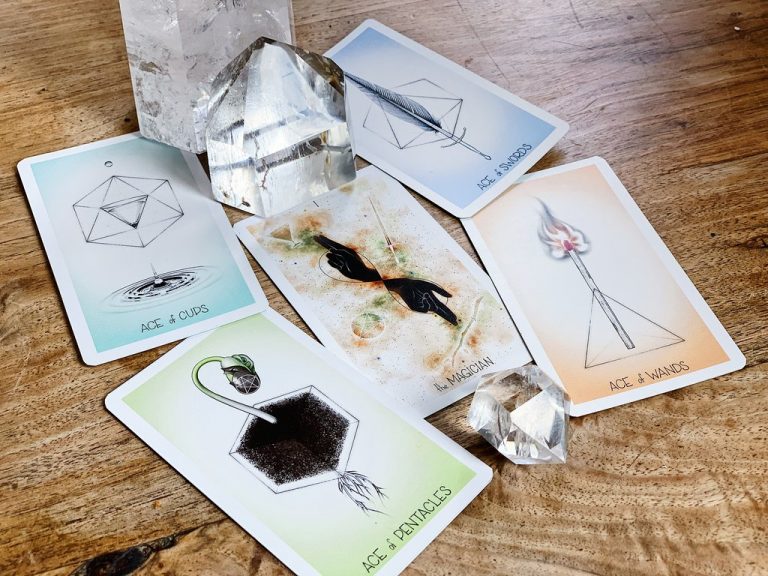 3. Exposure
We've found that online exposure is key to relay your brand's purpose with custom card products. Simply being active on social media is a beneficial form of marketing. Over the past couple of years, we have used social media platforms like Instagram, Facebook and Twitter to market our custom cards. Recently, we started posting content on LinkedIn, which is an incredible site for companies and individuals alike to network and craft a professional message.
4. Client Product Shop
Once your cards are printed (even if we didn't manufacture your product), you have the option to become a member of our Client Shop.
INCREASE AND DIVERSIFY YOUR SALES: Shuffled Ink's goal is to invest in and cultivate a tight-knit community for our clients to feel comfortable marketing, promoting and selling their custom products. Many alternative online marketplaces charge significant referrals, percent of the sale and other exorbitant fees. This is not our approach! We truly believe that we will achieve our greatest success, by directly partnering and investing in our clients' success.
MEDIA PROMOS: Most e-commerce sites will put your product live on their site and leave it collecting dust. That is not our mindset. Our goal is to actively communicate with you to ensure your message is heard. We will work alongside you to market, promote and sell your custom products on our media platforms. Prior to publishing content, we work with you to perfectly cultivate your desired message.
Here are a few examples of how we promote our clients' products on our social media (whether available in our shop or not).
Contact us to become a member of our Client Shop or for general information about our products.
Custom Cards with a Purpose
We're more than happy to chat with you about any and all of your ideas. Our purpose is to assist you. When you choose us to print your products, all hands are on deck. After all, your success is our success. To receive complimentary samples of our card products, include your delivery address and phone number on your custom request a quote form. ● Official Shuffled Ink website: ShuffledInk ● Make Your Own Custom Playing Cards at: ShuffledInk ● Make Your Own Custom Tarot Cards at: ShuffledInk ● Make Your Own Custom Card Games at: ShuffledInk ● Make Your Own Custom Flash Cards at: ShuffledInk