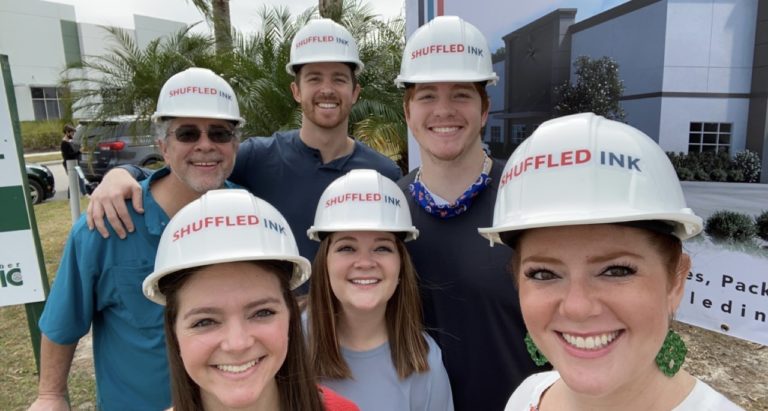 In December 1999, Charles Levin, Founder & President of Shuffled Ink (formerly known as QPC Games), was raising three girls and two boys, ranging in age from one to 12. As a marketer living in the top U.S. travel destination (Orlando, Florida), he wanted to create an alternative to brochures and discount books.
He believed that custom-printed playing cards could deliver impactful marketing and branding applications, educational usefulness, and of course, fun-filled family game nights.
This thought, matched with an eager, entrepreneurial mindset, kickstarted Charles' very first custom card project: advertisement playing cards, or Super Deck.
Charles' Card Story: From Concept to Reality
The purpose of Super Deck was to promote and elevate tourist hotspots and establishments in the Orlando area. The original pack consisted of a map and cards with discounts and coupons for local attractions, dinner shows, restaurants, shopping, golf, and recreation. Soon after pitching the concept to prospective vendors, Charles had secured the marketing deck in 90 percent of Orlando hotel rooms.
Throughout the early 2000s, Shuffled Ink's first employees were his 5 children: Melissa, Lori, Matthew, Lisa and Jonathan. The Levin family would regularly clear off the dining room table and use the space to create playing card prototypes and other related personalized products.
As sales blossomed and new opportunities arose, Charles moved the business into his three-car garage. For several years, this is where all marketing, sales, administration, and shipping took place.
For the past 9 years, Charles and his team of production facilitators, project managers and graphic designers have operated in an 8,000 square-foot office and production facility in Orlando, Florida. By Summer 2022, we are expanding into a 35,800 square-foot manufacturing and office space in Winter Garden, Florida.
Charles' business model has changed quite a bit since Super Deck. Today, Shuffled Ink specializes in printing custom playing cards, tarot and flash cards, packaging, and more for businesses and individuals worldwide.
Family Entrepreneurship: The Shuffled Ink Team
Three of Charles' kids are still involved at Shuffled Ink today.
Matthew, his oldest son, moved back to Orlando from New York City in 2016 to help him run the business as Chief Executive Officer. His daughter Lisa worked at the company part-time for many years but now oversees all customer services as Vice President of Sales. And youngest son, Jonathan, assists behind-the-scenes in the manufacturing facility.
"Throughout the past 22+ years, my kids' incredible contributions and influence have added to the existence, growth, and success of Shuffled Ink." 

–Charles Levin, Shuffled Ink Founder & President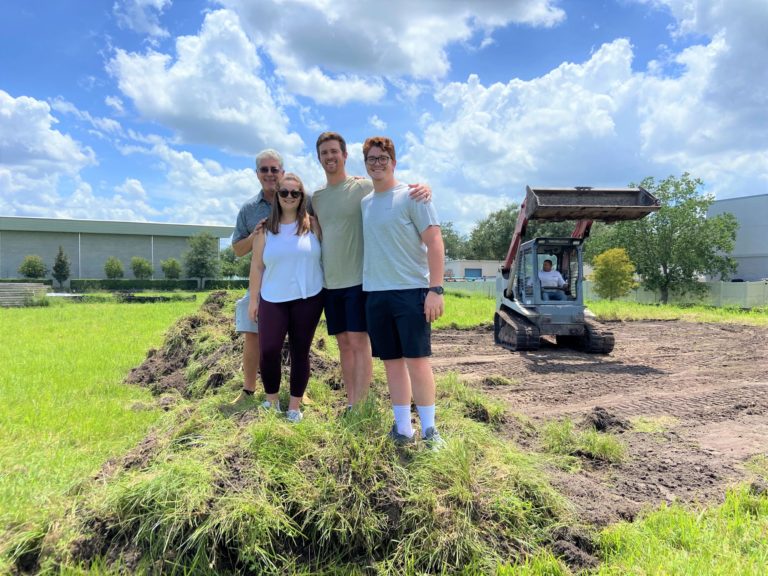 Get To Know Us Better!
Shuffled Ink is a multigenerational family business with an unwavering, decades-old mission: to provide an unparalleled experience in customer service and product quality to ensure that all clients' card visions meet reality.
See what our clients are saying about the services, product quality and pricing we offer: Shuffled Ink Google Reviews.
To receive complimentary samples of our card products, include your delivery address and phone number on your custom quote request form.
If we manufactured your card project and you would like us to share your Card Story on our blog, feel free to connect with our Marketing Team here.