The Forgotten History 
Forgotten people have interested me for many years. Looking back I realized it all started in 1968. That was when my Uncle Earl handed me a single sheet of paper with a hand-drawn family tree on it. At that time I didn't even know who my great-grandparents were. Or even know anything about my family history. As my uncle slowly turned over the role of family historian to me, that tree grew into thousands of forgotten people and their stories. Without having that curiosity about my past, and learning how to research the information these stories would be lost forever.
This research experience came into play when my son, The Congress Guy, asked me to help find the location of the National Playing Card factory in Indianapolis where we live. So, using the address stated in the Encyclopedia of American Playing Cards I started the search using my genealogy skills. As it turned out the address listed was incorrect. After finding the correct location, I realized I had even passed by the old factory during my lifetime quite a few times. Unfortunately, it's now gone and has been replaced with an apartment complex.
It was then that I went with my son to our first 52+Joker Convention to pass along my discovery to other playing card enthusiasts. At that 2017 convention in Erlanger, I became hooked on playing cards and joined.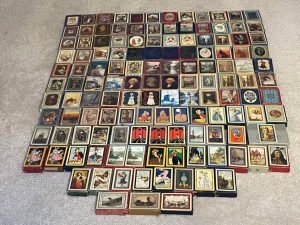 But, it was the history that has come to fascinate me. Who were these people that made these interesting items? What was the story behind them and their cards?
My research ended up with me writing stories about these people for the 52+Joker club magazine and then creating websites to share the information with others.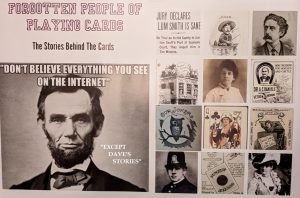 Dave Seaney
Playing Cardiologist
Forgotten People of Playing Cards
https://www.instagram.com/ncco1888/