tarot or oracle may be a stretch. While these cards do share similar qualities to oracle decks, they ultimately fall under their own realm. Affirmation cards use short sentences or phrases to cast positive thoughts and energy. The idea is to empower and enlighten the card reader as well as urge them to release any negativity. These cards have a powerful impact on one's soul and will relieve the heaviness that comes with past mistakes.
Reading Affirmation Cards
Unless you are actively negating each card that you read, it is nearly impossible to use affirmations incorrectly. Let's say you pick up a card with the affirmation "I Am Motivated". How do you approach this message? To get the most out of your affirmation cards, here are three exercises to try.
Ask Questions: Upon reading the card "I Am Motivated," the first thought that comes to mind may help indicate where your motivation should be directed. Perhaps explore the parts of you that need improvement in the motivation department or recognize the ways that you are motivated. No matter the route you choose, it is important to ask questions: Why did this thought enter my mind? Where else do I need to seek motivation? How can I get to a point where I proudly and truthfully say, "I am Motivated"?
Use Your Imagination: Close your eyes. Imagine what motivation looks like. You may see the physical energy, yourself as you are or a new version of you that embodies motivation. This meditative exercise allows your thoughts to meet reality, awakening any trapped potential.
Take Action: It is important to actively seek motivation in a healthy way. If you are able to and in the right frame of mind, channel your energy into this newfound drive and run with it. For example, try saying the phrase aloud while looking at yourself in a mirror.
Oracle & Affirmation
Unlike tarot cards, oracle and affirmations do not follow a standard set of rules. Affirmation card creators have complete creative liberties with phrases and artwork. Tarot cards divide into Major and Minor Arcana and feature the same set of characters like The Magician, The High Priestess, etc. Affirmation decks have unique influential phrases and card designs, but if you're looking for card empowerment, tarot and oracle are also viable options. It all depends on the type of readings you are looking to pursue.
Modern History
Affirmation cards are relatively new, which means we are in the midst of compiling notes and determining the terminology that will go into its history. In Monte Farber's book Quantum Affirmations: The New Energy Science of Conscious Manifestation, he supports the claim through scientific research that affirmations work. Monte describes Quantum Affirmations as a method for transforming the affirmations that you believe to be true and relating them to the experiences that are actually possible to endure. For example, he asks the reader to compare quantum affirmations to a "virtual pack of breath mints" (p. 189) that you take whenever a negative thought enters your mind. As I'm sure you've realized, there is no right or wrong way to approach affirmations, but the depth in which you are willing to soul search will influence an affirmation card's success. According to psychologist Catherine Moore, there is science behind affirmation cards. Self-affirmation is a psychological theory that focuses on validating yourself through positive words to gain self-integrity. Moore acknowledges that it may feel silly to sit down and tell yourself how special you are, but it goes beyond just that. Your words must reflect your actions.
Take Action with Affirmations
When creating your own deck of affirmation cards, we are with you every step of the way. Regardless of the order size, we will personally discuss design options with you. And when you request a quote, you will receive instant pricing. Shuffled Ink encourages creativity, which is why we offer complimentary graphic support and do not charge extra color fees. To spark inventiveness, here's a couple of our clients' custom affirmation card designs.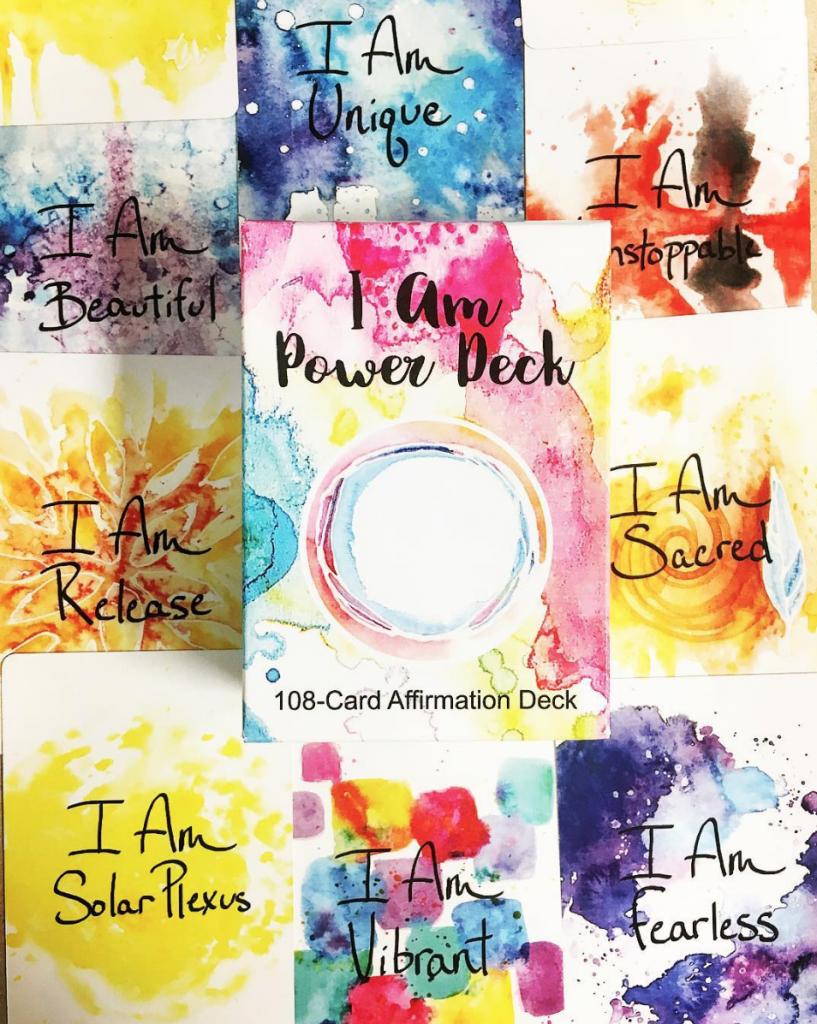 The "I Am Power Deck" honors who you are. These daily affirmations provide a sense of personal pride, power and presence. One by one, turn each card over to use as daily affirmations, divination and a unique spin on traditional mala meditation.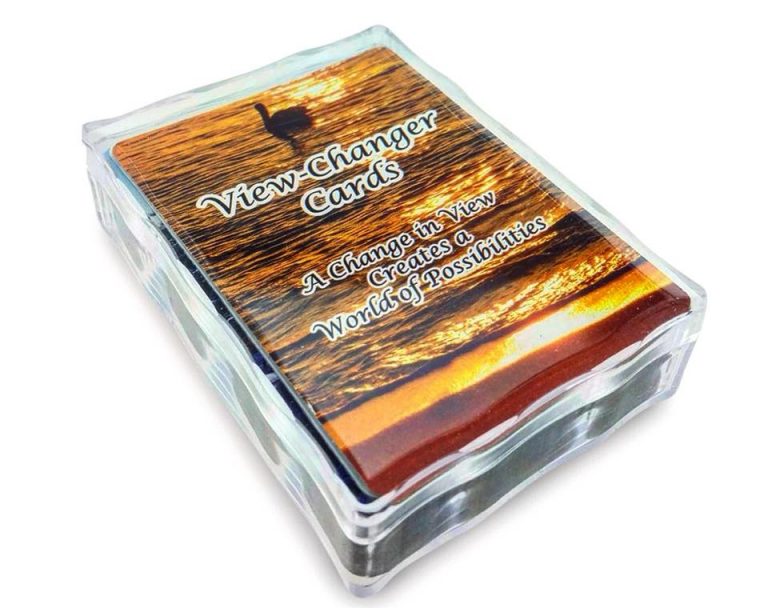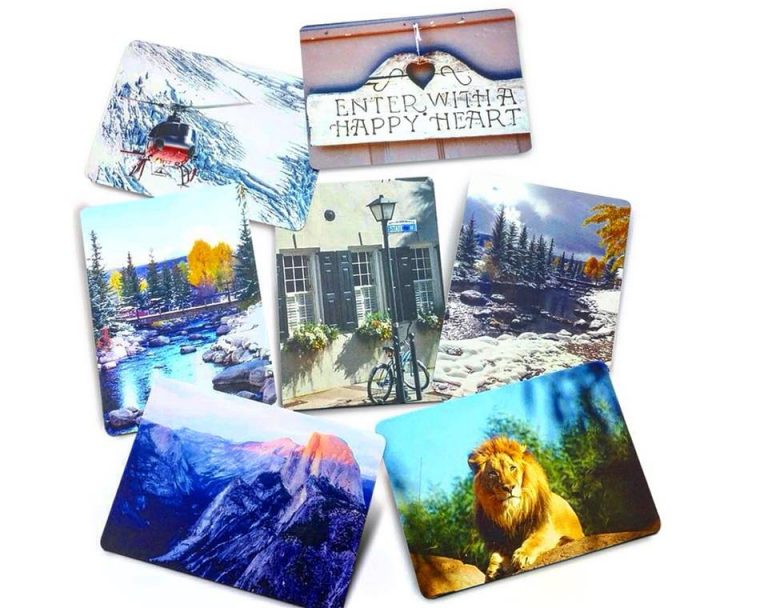 Featuring stunning nature photos, these custom View-Changer Cards provoke questions that inspire reflection, conversation, team-building and relaxation.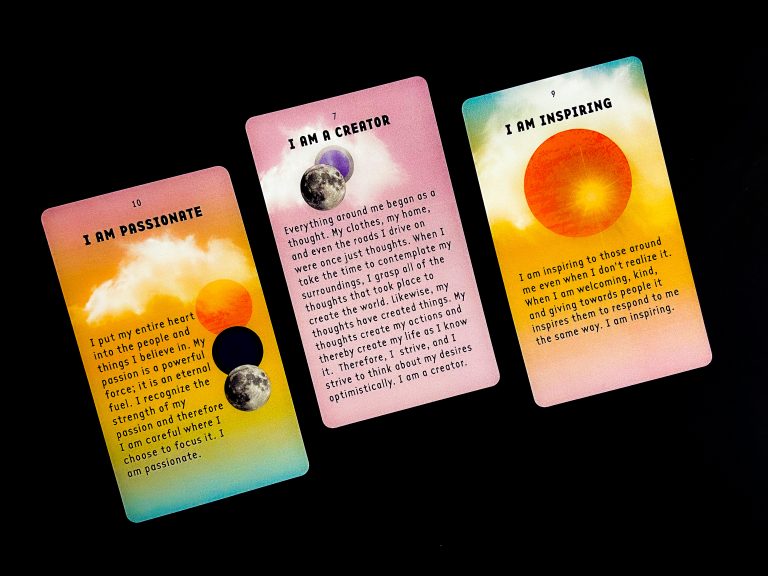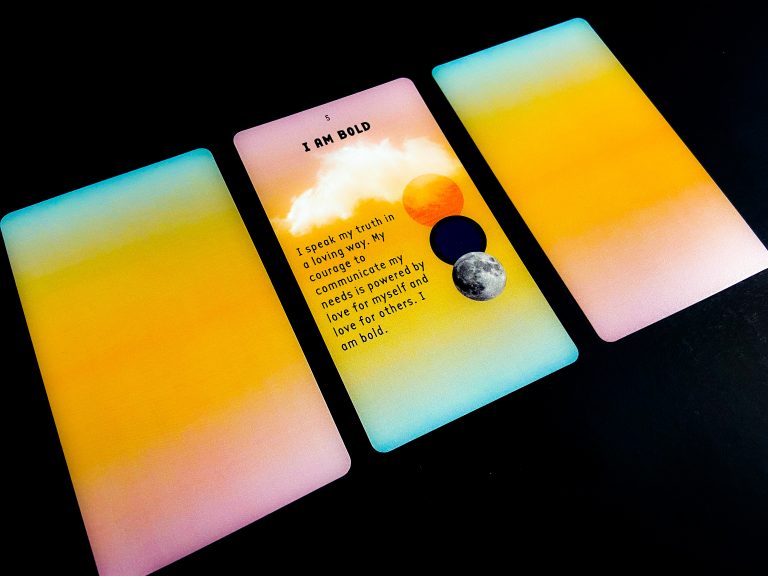 The "I Am" Everything Affirmation deck is stacked with 30 powerful messages that reaffirm your amazing qualities & define who you are in the moment. Shuffled Ink is a multigenerational family business specializing in printing custom playing cards, tarot & flash cards, packaging, and more for businesses and individuals worldwide. To receive complimentary samples of our card products, include your delivery address and phone number on your custom quote request form. ● Official Shuffled Ink website: ShuffledInk ● Make Your Own Custom Tarot Cards at: ShuffledInk ● Make Your Own Custom Flash Cards at: ShuffledInk