UPDATE 8/17/21:

After a 5-month lapse, Day 1 of construction has officially begun, bulldozers and all. We are projected to join the Winter Garden community in Summer 2022.
October 1, 2021, the concrete foundation was laid and smoothed out.
November 9, 2021, progress was made brick-by-brick.
November 24, 2021, and then there were walls.
January 13, 2022, reaching new heights.
February 14, 2022, inside the shell of our new home.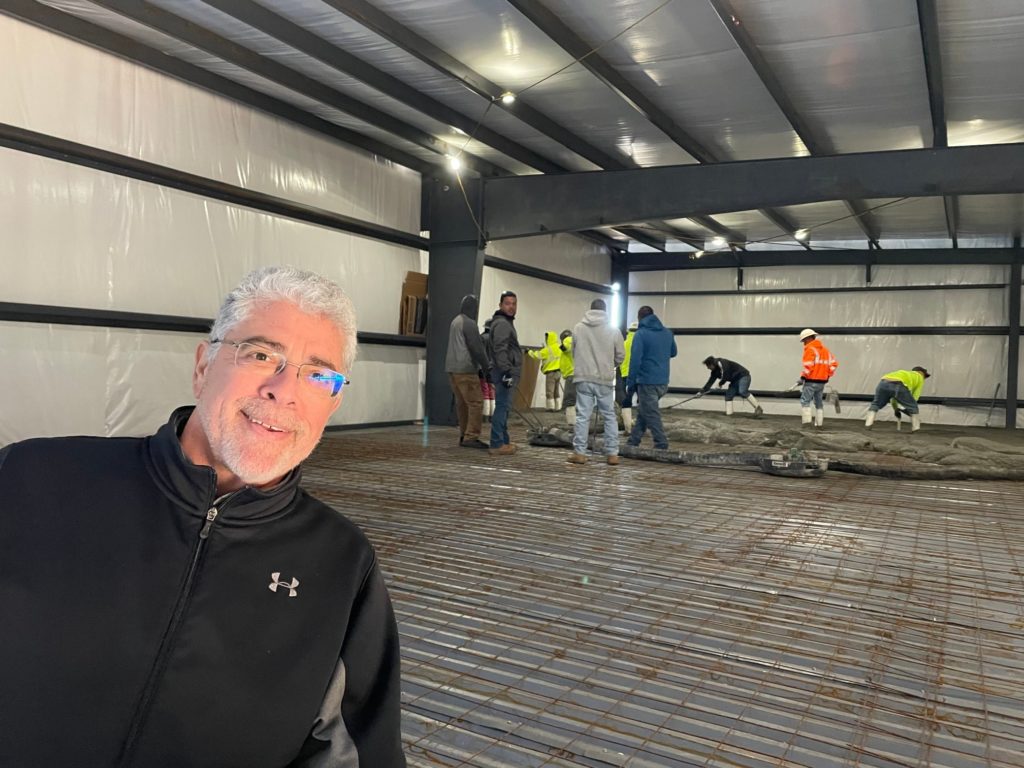 Feb. 6, 2021, Groundbreaking Ceremony
The Shuffled Ink Team celebrated its soon-to-be home at the Winter Garden site in February 2021. This new complex allows Shuffled Ink to further grow and diversify its high-quality custom playing cards and games. We are excited to expand our specialty box and packaging options, client fulfillment services, as well as produce paper/waterproof menus, wedding invitations and so much more for individuals and businesses around the world.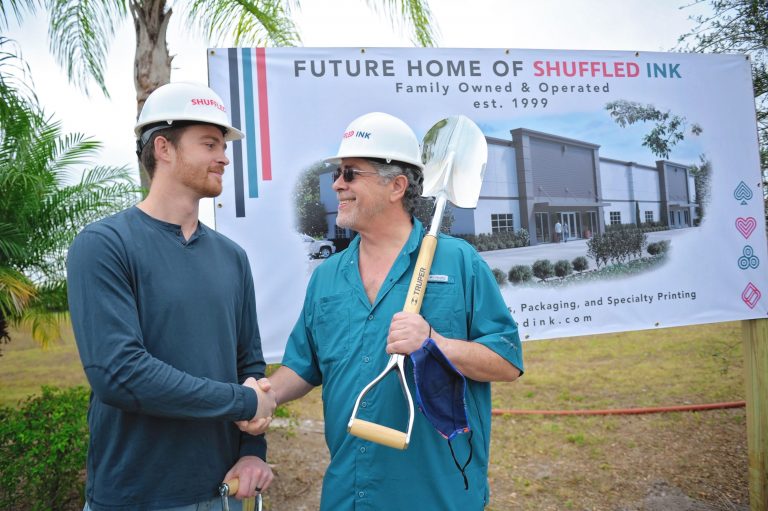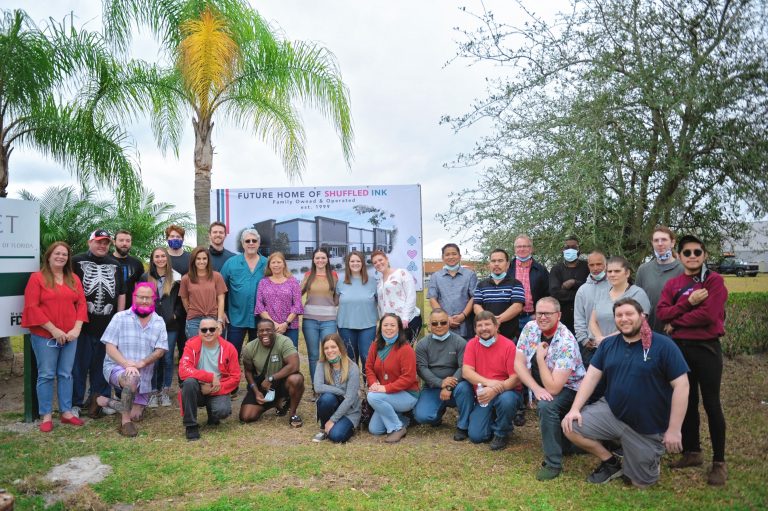 Charles Levin, President of Shuffled Ink (previously known as QPC Games), started the manufacturing company in 1999. Matthew Levin, Chief Executive Officer, moved back to Orlando from New York City in 2016 to help run the business with his father. Lisa Levin, Vice President of Sales, worked at the company part-time for many years but now oversees all customer services and sales. Throughout the early 2000s, the Levin family used the dining room table to create card prototypes. As sales blossomed and new opportunities arose, Charles moved the family business into his three-car garage, where marketing, sales, administration, and shipping took place. For the past 9 years, Shuffled Ink has operated in an 8,000 square-foot office production facility in Orlando, Florida.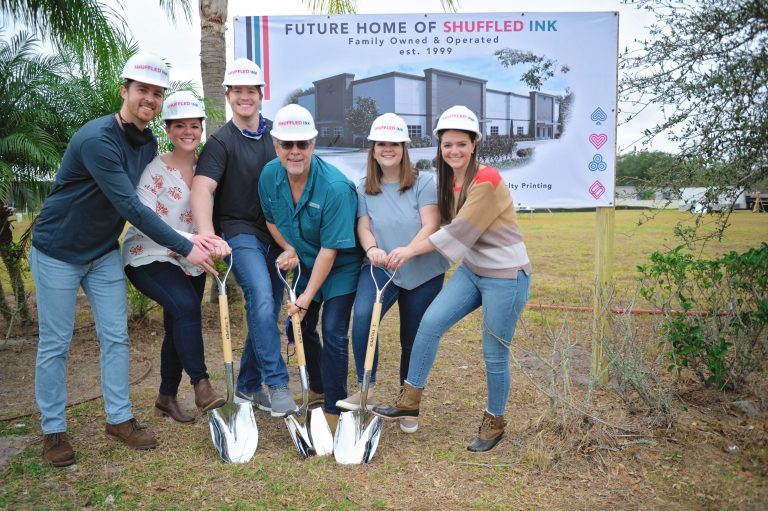 We always tell our clients that we strive to ensure that their card visions meet reality and their success is our success. Now, we are turning that around by thanking all of our clients, suppliers, service companies, and of course, incredible staff for making this vision for our new 16,800 square foot building a state-of-the-art reality.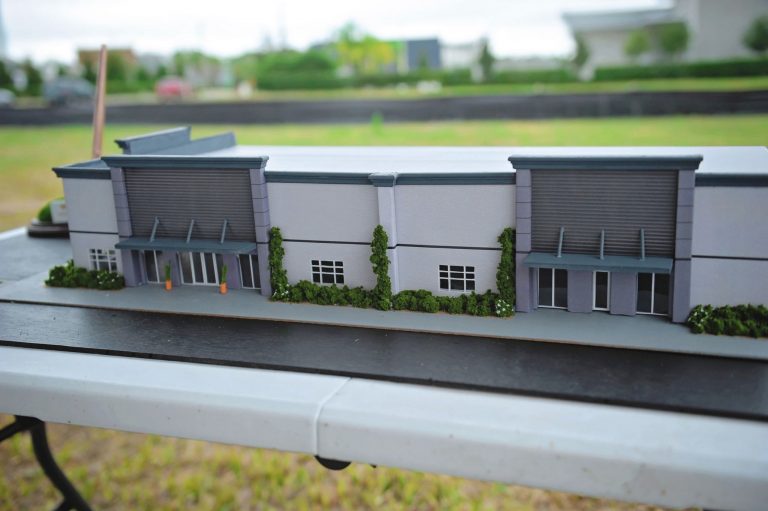 Meet the Shuffled Ink Team:
Project Managers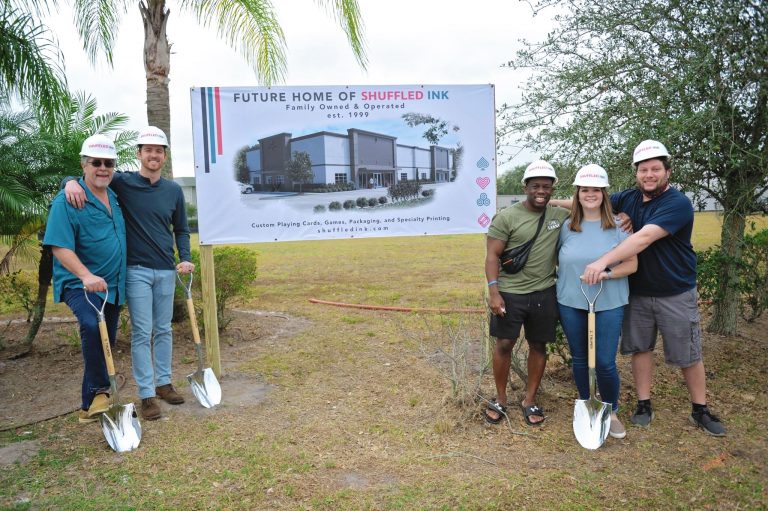 Graphic Designers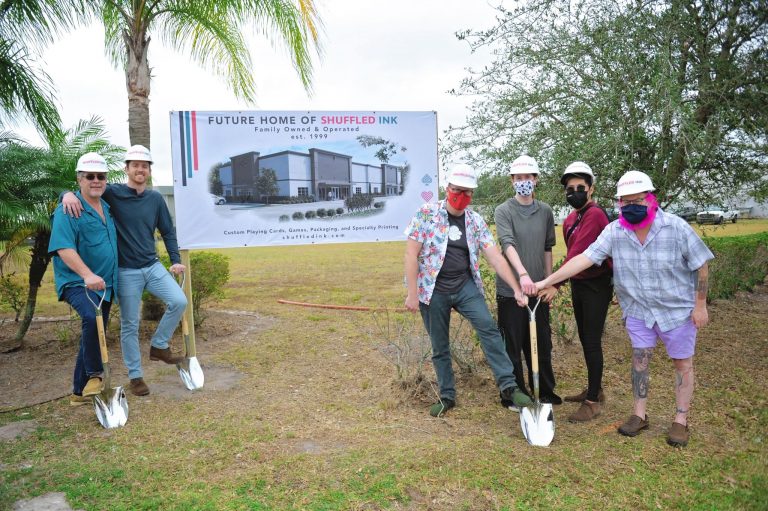 Accounting Department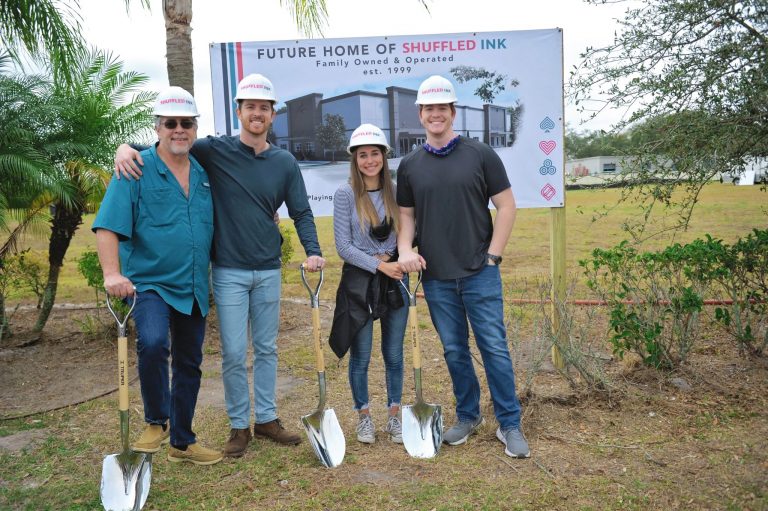 Production Department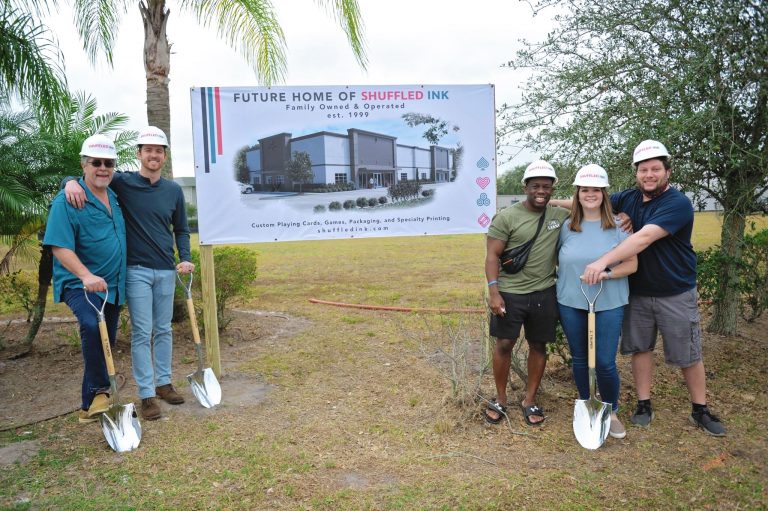 Shipping Department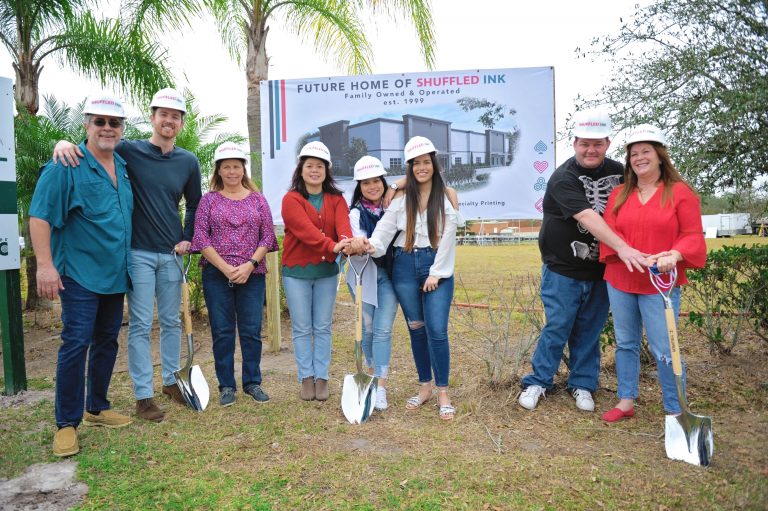 Fulfillment Department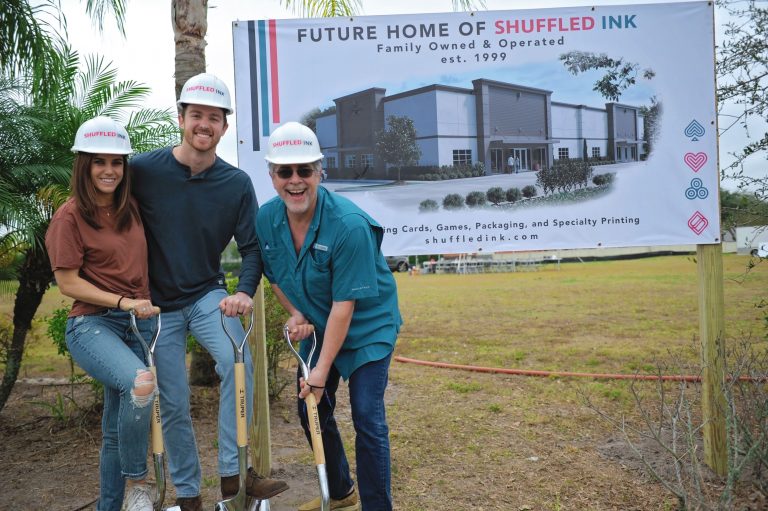 Marketing Department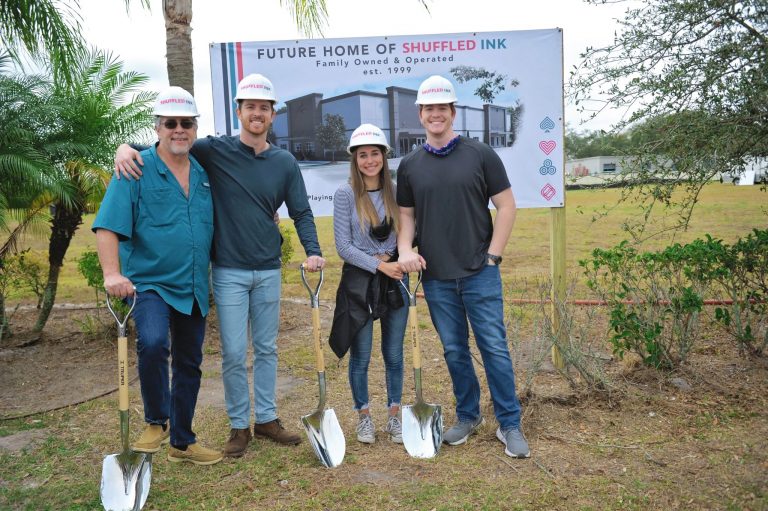 Shuffled Ink is a multigenerational family business that specializes in printing custom playing cards, tarot & flash cards, packaging and more for businesses and individuals worldwide. To receive complimentary samples of our card products, include your delivery address and phone number on your custom request a quote form. ● Official Shuffled Ink website: ShuffledInk ● Make Your Own Custom Playing Cards at: ShuffledInk ● Make Your Own Custom Tarot Cards at: ShuffledInk ● Make Your Own Custom Card Games at: ShuffledInk ● Make Your Own Custom Flash Cards at: ShuffledInk