"Where inspiration awaits."
–Portfolio52
Since 1999, Shuffled Ink has printed for countless playing card designers whose decks find a home on collector's shelves, under the spotlight of a magician's stage, or in a family's weekly game night rotation.
As a nod of appreciation and respect to all who share their artistry with the playing card community, our team is thrilled to sponsor Portfolio52's 2021 Deck of the Year Awards with complimentary production prizes.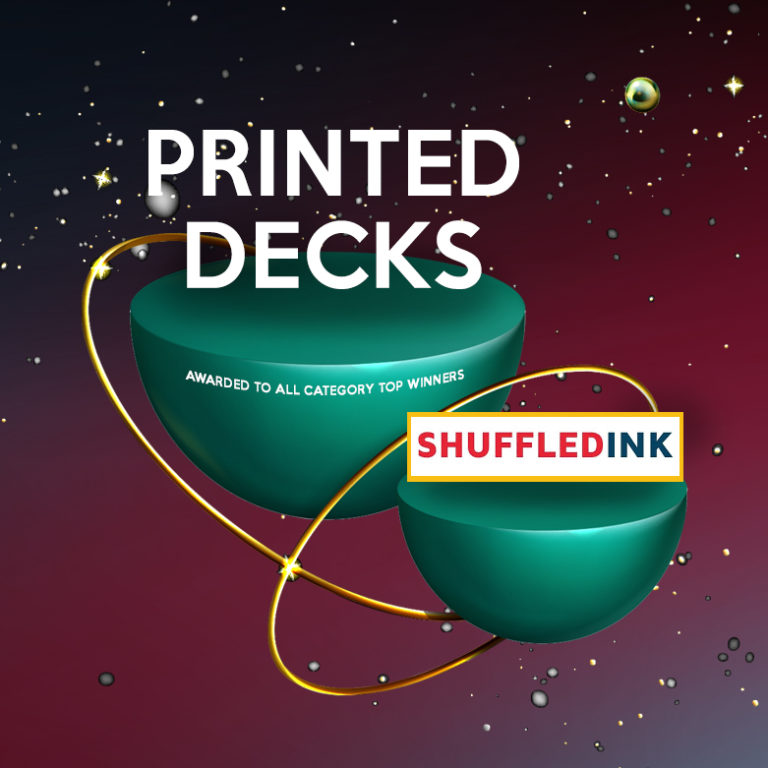 Showcasing the Best Decks and Art of 2021
Portfolio52, the world's largest online playing card database, hosts the annual Deck of the Year contest to celebrate and honor creatives who strive to redefine what it means to be playing card designers.
For the second year in a row, Shuffled Ink is offering complimentary production prizes to all 1st-place category winners. The official '2021 DOTY' winner will receive one hundred free decks and each additional 1st-place category winner will receive five free decks.
This year's nominees are nothing short of extraordinary. Voting closes on Feb. 9.
DOTY Categories
The Best:
We look forward to continuing our fierce support in building and guiding those who take great pleasure in playing card innovation, collecting, and manufacturing.
Now's your chance! Let your voice be heard on which deck deserves the coveted title: Deck of the Year.