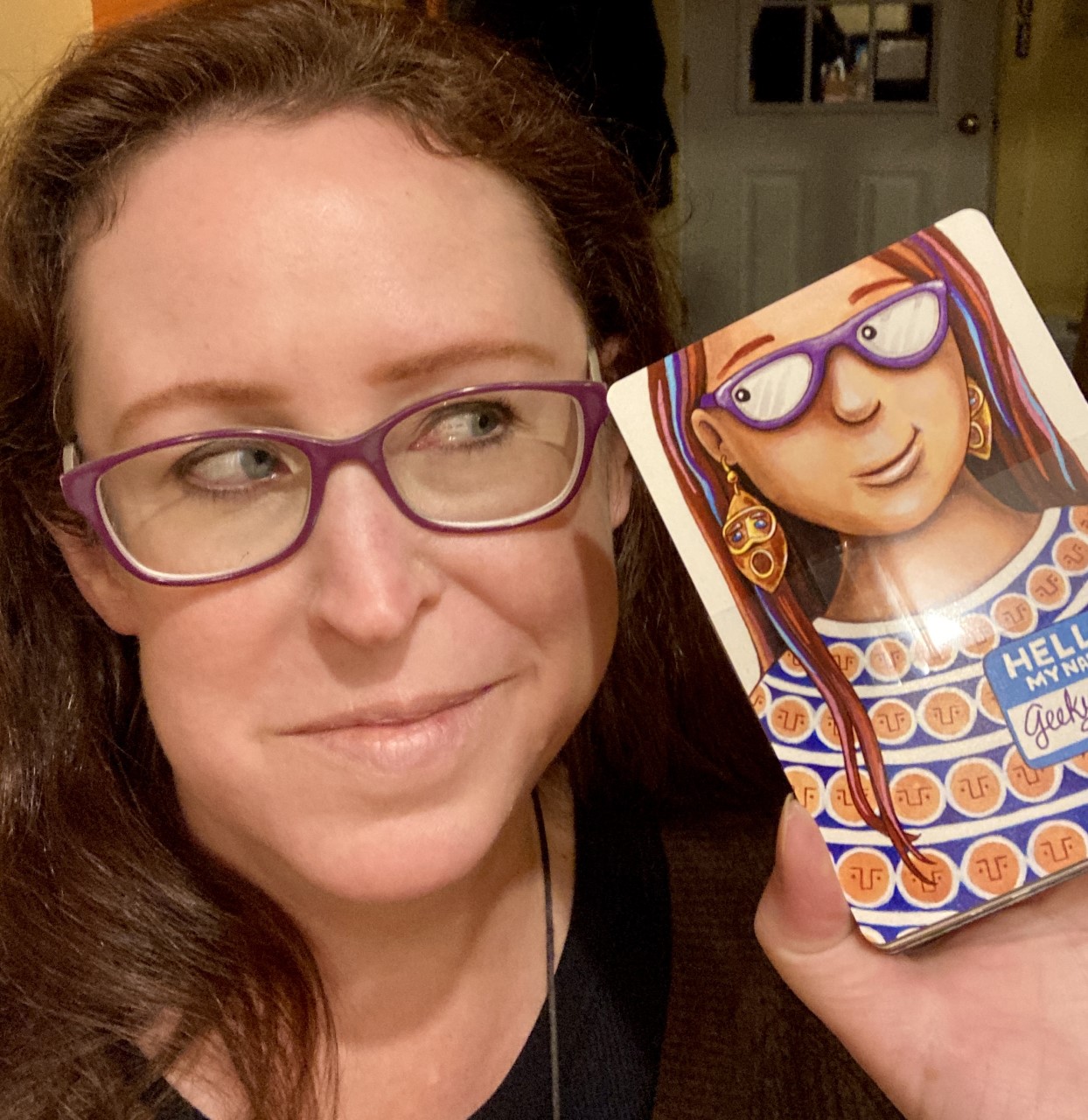 The Geeky Girl Oracle Deck By Sandra Bartholomew
We had the chance to interview Sandra to hear about the story behind "The Geeky Girl Oracle Deck". Sandra's previous career was teaching and writing about the Zentangle method of drawing. She had made "Tangle Card" packs to teach others how to draw patterns and she wrote books. She focuses her art on drawing comics surrounding the topic of mental health, Inner Demons, and being neurodivergent. Sandra mentioned that she had been participating in the Inktober Challenge every October for the last five years. Each year she would add some more rules for herself as she would include a word prompt to practice lettering, include her own character to practice consistency, and add Zentangle patterns as a special detail. For Inktober 2021, she began adding the word "The" before each word prompt to create a tarot-inspired card. "I used that art to create a tarot deck, The Faux Tarot, with Shuffled Ink last year and I had thought I would do another one this winter. Instead, I went back through the five years of drawings and selected 32 of my favorites. I challenged myself to turn them all into paintings that would become an oracle/journaling deck."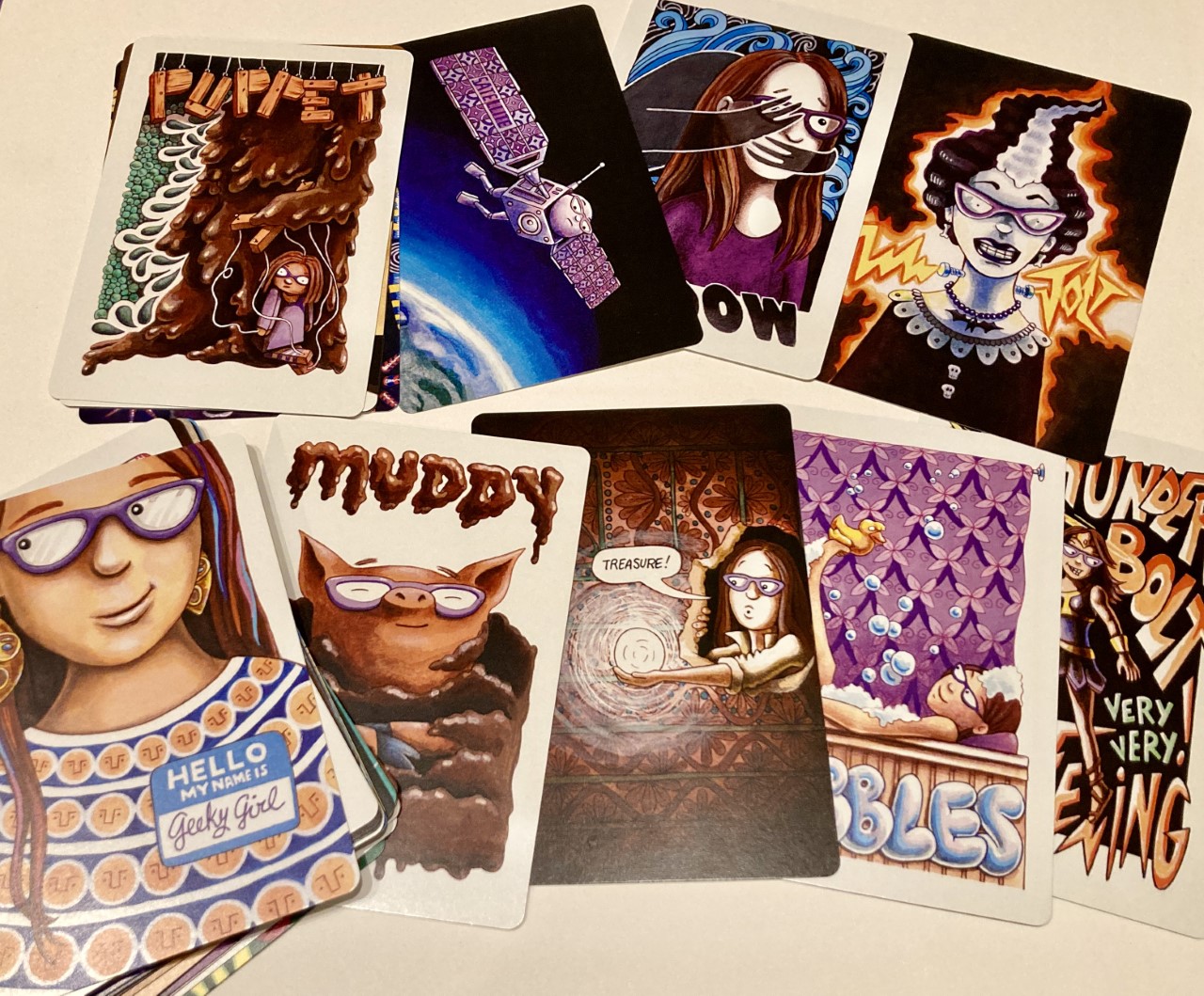 The Material Used To Create Each Piece
"I sketched each drawing onto mixed media paper with pencil then inked with various fine liner pens (I.e: Microns). Washes of acrylic inks filled the larger areas. The inks can be used watered down to look like watercolor or full strength as acrylic paint. Some details are added with Posca acrylic pens, Derwent Inktense, and Prismacolor colored pencils. The paintings are only 5″x7″ so I worked on two at a time, on each sheet of paper."
"Start Small, But Start."
We asked Sandra for some great advice to pass down to aspiring custom card creators. Here is what she shared, "Start small, but start. Once you decide what size cards you want, find out how many cards will fit on the printing sheet – and make that number of cards (or multiples). You will be paying for all the cards, even the ones that are blank – so you might as well make some extra art!"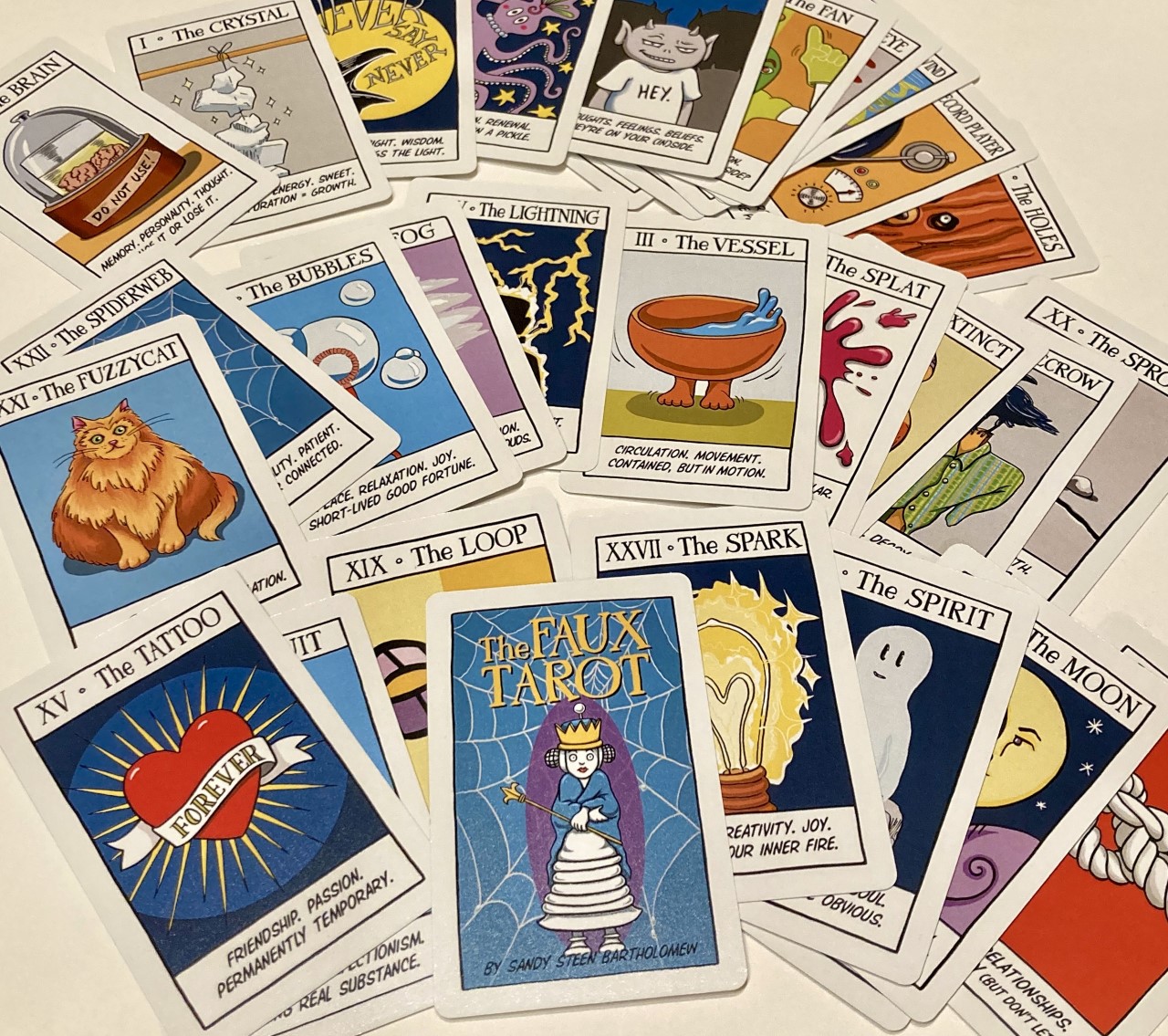 Navigating Creative Risk
Sandra also mentioned an issue faced during the creation process which was dealing with her "insecurity" in calling it an Oracle Deck. She says "When I made The Faux Tarot, I called it a "neurodivergent tarot" – not exactly a parody, but definitely intended to be a bit different. Still, there were a few people who were offended that I wasn't following the rules. So I was worried that some would feel that way about my oracle deck too. And I wanted people to use the cards however they wanted to – as an oracle, as a way to prompt journal writing, or just pretty cards they stuck on their fridge!" She goes on to say "I wasn't sure how it would be received, but it was funded in four hours on Kickstarter, so… I took that as a good sign!"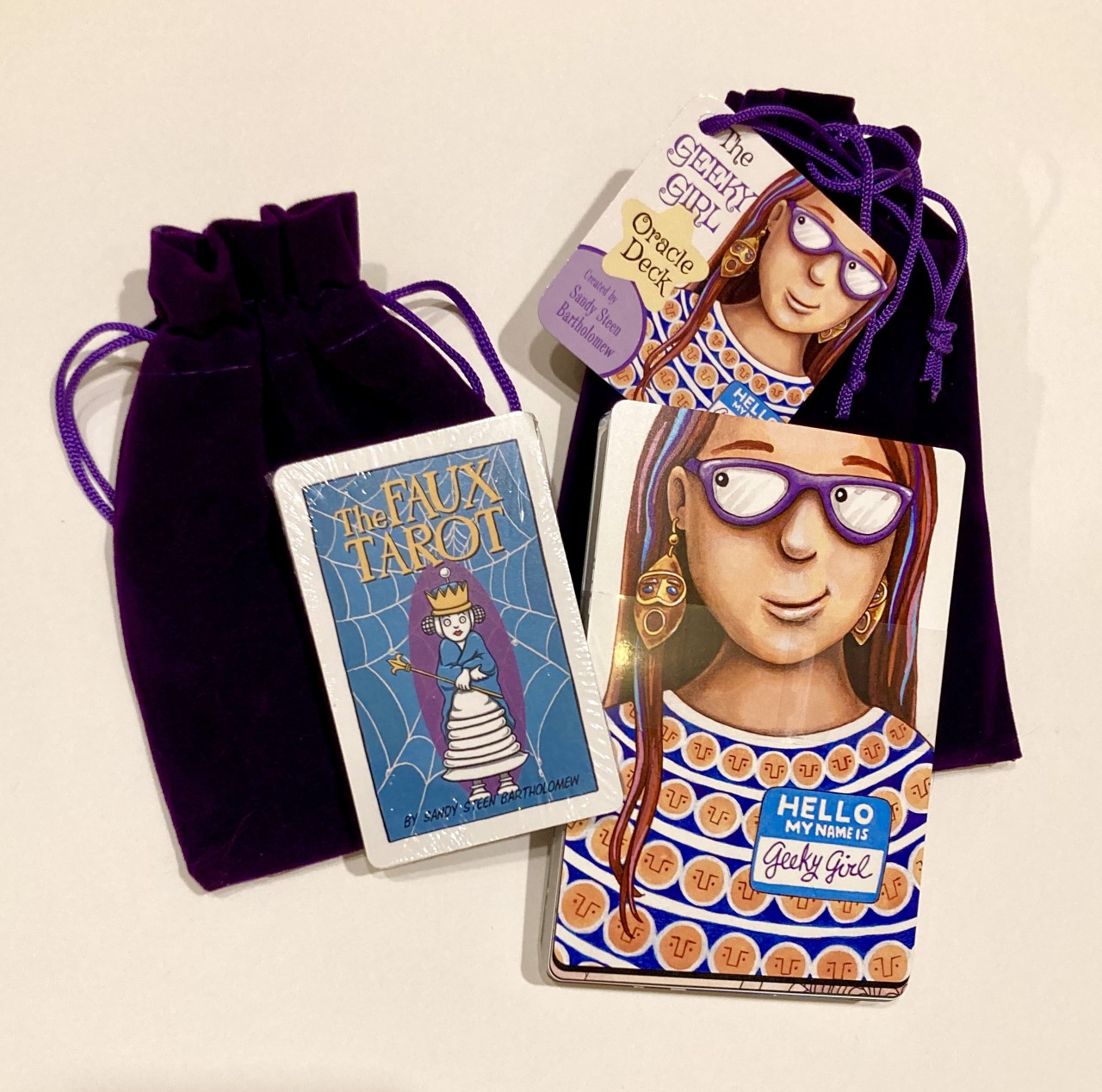 Working With Shuffled Ink
We asked Sandra how her experience was working with Shuffled Ink and here is what she had to say: 
"Shuffled Ink was really good at getting back to me to answer questions and send samples. The card quality is lovely." Sandra also mentioned what she liked about the coating and how it was easier to shuffle and clean off if any messes or accidents happened. We thank Sandra for taking the time to answer our questions and tell us about the creative process behind "The Geeky Girl Oracle Deck".
If you are interested in purchasing "The Geeky Girl Oracle Deck", you can find it in Sandra's Etsy shop here: www.Bumblebat.com. Make sure to follow her on social media @beezink on Instagram.