"You create something and then you don't know if people are going to want it; you don't know how they're going to feel about it… I've learned that whatever you have, and whomever it's for, it'll find them" –Erica Walton, Owner of Evolving Diva Inc.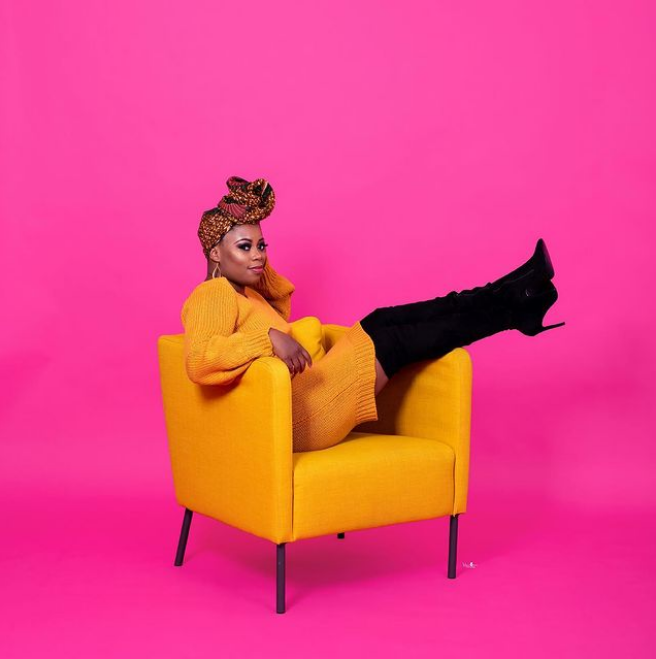 In My Hands Queen Reign Supreme
From watching family members struggle with drug abuse to being abandoned by her biological parents, Erica V. Walton has dealt with countless tribulations. Fortunately, she was not completely alone.
Walton grew up on the south side of Chicago with her grandmother, who was her primary caregiver. To help release the pain and heartache that weighed heavily on 7-year-old Walton's shoulders, her grandmother introduced her to affirmations.
These positive reminders were written onto sticky notes as well as spoken aloud in front of her mirror. This affirming ritual followed her well into adulthood, where she decided that she wanted to share it with the rest of the world.
Through coaching and workshops, children's novels, journals, apparel and more, Evolving Diva Inc. inspires African American girls and women to let go of and find purpose in their pain.
Walton hoped to expand her services by producing an affirmation podcast or song but plans changed when the COVID-19 pandemic forced the country into quarantine.
Rather than feel deterred, she saw this as an opportunity to create something tangible, while also keeping herself safe from the virus: create custom affirmation cards.
Speak that S— Affirmation Deck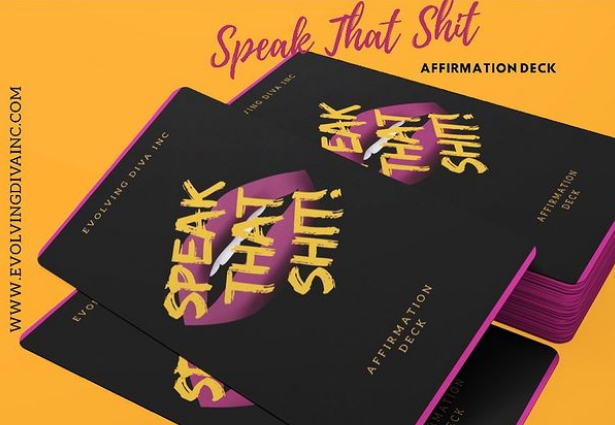 On Dec. 1, 2020, Walton launched the Speak that S— Affirmation Deck: 30 self-acceptance cards to use while meditating and finding encouragement as well as for setting intentions.
Instead of censoring the cards with PG-rated words like others often do, this Affirmation Queen believed that affirming oneself meant authenticity in thought and language. Withal, this affirmation deck is for adult-use only.
"(My affirmations) are right out there," Walton said. "It's saying exactly what I want you to feel."
A 65-year-old Bronx woman pulls a card from Walton's affirmation deck nearly every day. During one of her readings, she felt that the cards drawn didn't mean anything to her. It wasn't until receiving the same three phrases consecutively that she realized the universe was clearly telling her something.
"Sometimes (@wanna_be_startin_sumthin) has moments where she feels all alone," Walton said, having spoken to the woman about the experience. "She felt like the card was reminding her that she was strong enough to handle her current situation."
Walton said her affirmation cards can be used for any scenario and it's important to accept each one as you see fit. In reality, the cards are a suggested guide. It's you, the receiver, who finds meaning in it all.
"Usually it takes a few days for someone to get back to you at other companies," she said. "But you guys were really quick with the quote and when I had questions about the deadline and the boxes, everybody was really hands-on."
The Speak that S— Affirmation Deck is available for purchase on her website. Be sure to follow the Queen of Affirmations on Instagram and Facebook for more information!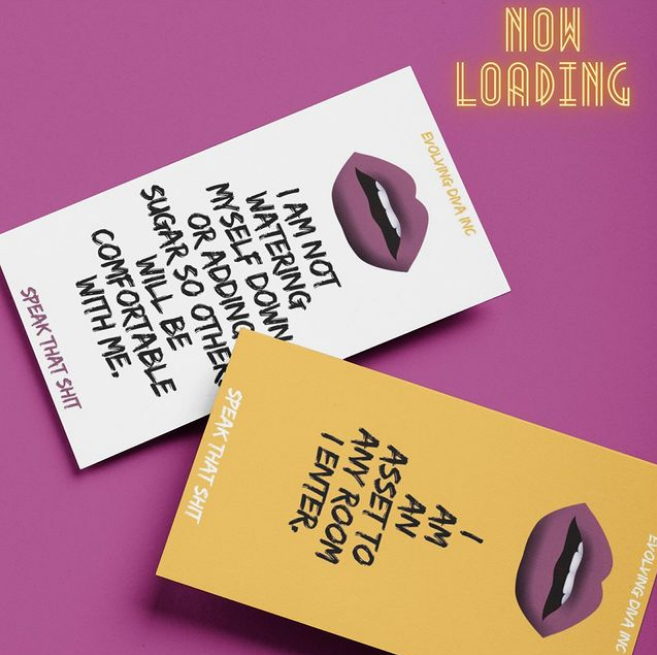 To receive complimentary samples of our card products, include your delivery address and phone number on your custom quote request form.
If we manufactured your card project and you would like us to share your Card Story on our blog, feel free to connect with our Marketing Team here.