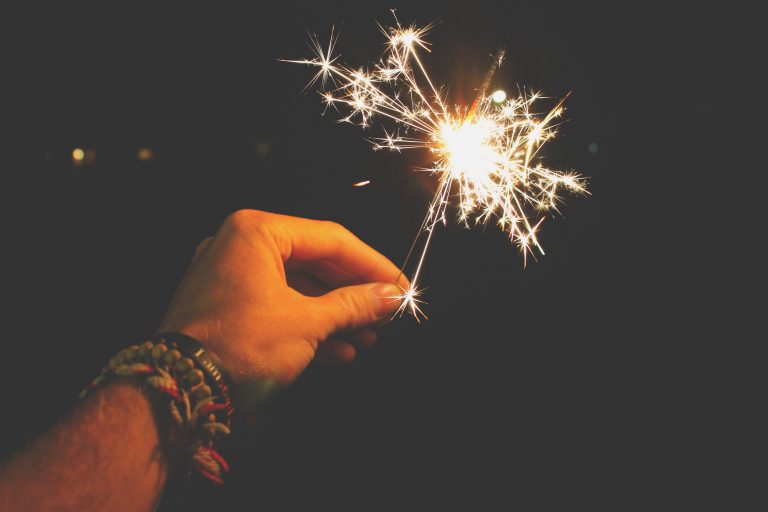 Families everywhere will ring in 2019 with board games from around the world and unique cultural games.  Personally, I bang pots and pans around my neighborhood with my siblings, while in Spain they eat 12 grapes to ensure good luck in each month to come.  However, the board games played around the world on this special night sometimes have much more significant meaning and have been played for centuries. Here's a look at some fascinating games played around the world on New Year's Eve.
Board Games from Around the World
Italy: Italian Bingo In Italy, New Year's Eve celebrations include having a large feast called La Fiesta di San Silvestro, using fireworks and bonfires to ward off evil spirits and playing a board game similar to bingo called Tombola.  The Italian version is far more colorful than American bingo and begins the week of Christmas and ends on Jan. 6. Tombola •        48-numbered cards •        720 plastic chips •        90-numbered balls •        Mark the numbers on the card as they show the numbered balls Belarus: Rooster Fortune In this board game from around the world, the board is the ground and the game piece is a live rooster, (Yes, you read that correctly.) Single women in Belarus enjoy predicting who will be married in the new year.  The unmarried women sometimes rely on a rooster to determine their relationship status, where the rooster feasts on a pile of corn. The rooster eats the various piles of corn, and whichever pile is eaten first will determine who will no longer be a single lady!  In another game, a married woman hides a piece of bread and a ring in two different places in the house. The first unmarried woman to find the bread will marry someone rich, and whoever finds the ring will marry someone handsome.
Card Games Played Around the World
Greece: Card-Playing Marathon In Greece, the start of the year is traditionally viewed as a fortunate and successful time, where they test their luck by playing cards.  If Card-Playing Marathon doesn't give it away, these games usually are all-night affairs.  They start in the early evening and last through midnight, where they play an assortment of card and dice games throughout the night and hope their luck leads them to victory.  Some of the card games include: Pilotta
point-trick game (each card has a score value)
32-card pack
Four players play in two teams
Consists of 162 game points
Biriba
two-pack rummy game
Two players, or two pairs of players
goal: acquire at least seven cards of the same rank, or seven cards in sequence in suit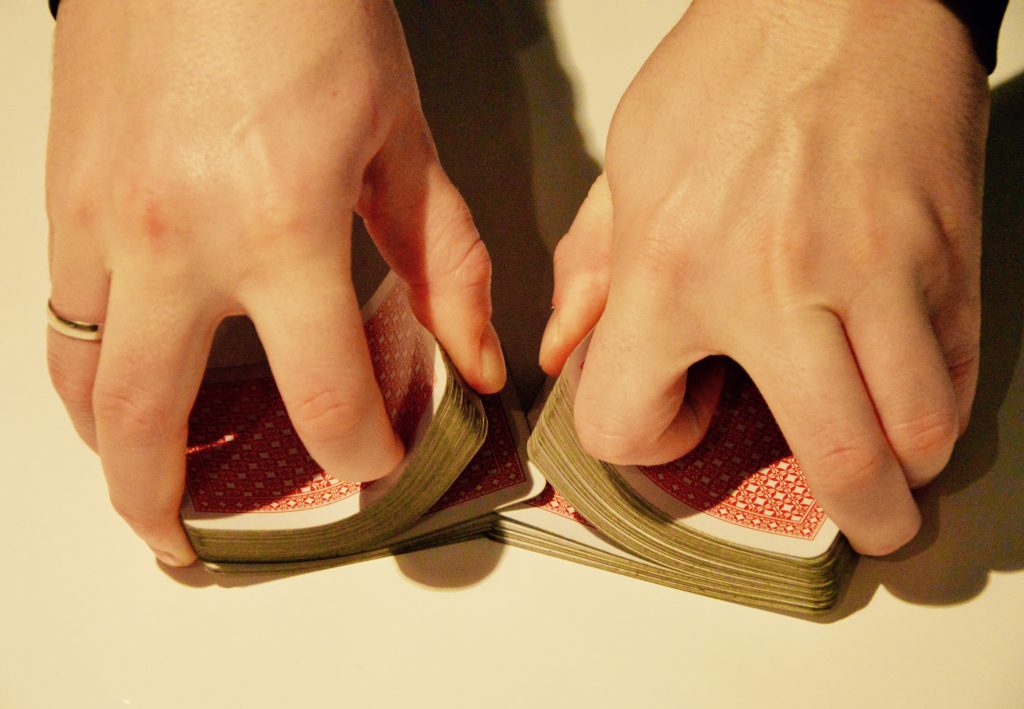 Cultural Games from Around the World
Puerto Rico: Coconut Bowling In addition to popular board games from around the world, in Puerto Rico they have one game they play that is all their own. They use a coconut as a bowling ball and roll it through their house and then into the ocean to rid themselves of any evil spirits from the previous year.  Not only does this game bring good luck, but it also can require a winner if you decide to keep track of points. Lucky Coconut Bowling
3 to 5 players at a time
Coconut
Create bowling pins (3 to 12) out of empty plastic bottles
Pick Your Board Game from Around the World
Board games from around the world can inspire you to change your New Year's traditions by trying one of these board games from around the world. If you want to start a new tradition, ring in 2019 by customizing a board game or card game with Shuffled Ink. ● Official Shuffled Ink website: ShuffledInk ● Make Your Own Custom Card Games at: ShuffledInk