After the sudden loss of her grandmother, grief fueled 37-year-old Latoya Marquez's tarot passion project.
In this exclusive Shuffled Ink Card Story, Latoya Marquez, Government Mortgage Specialist by day and tarot designer by night, shares how writing self-affirmations to cope with grief sparked a fresh approach to tarot design and healing.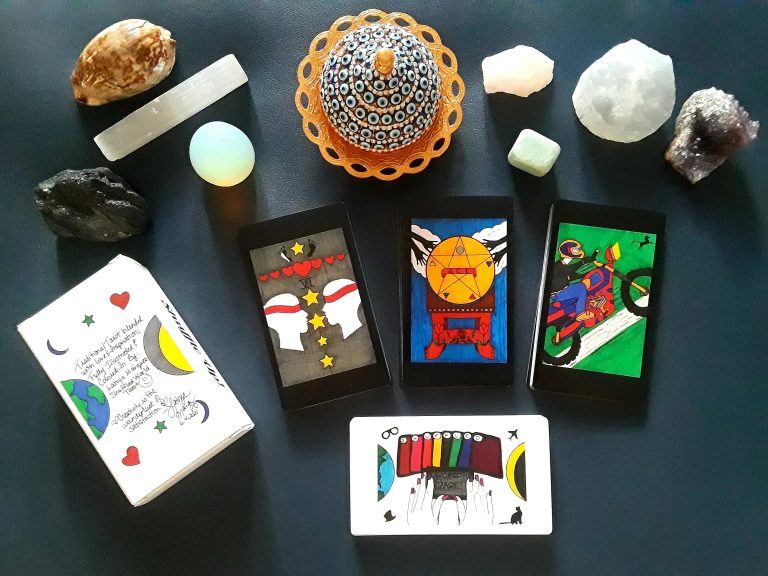 Now available and in-stock on Etsy here.
Shuffle Up! Tarot: A Work of He(art)
Complete with a blend of modern-day imagery and traditional Rider-Waite tarot elements, this personalized deck belongs to the beholder.
During the first week of August 2021, Latoya launched her brand Shuffled World Tarot and first tarot deck, Shuffle Up!. The idea for this project stemmed from the passing of her grandmother, Petra Torres Marquez in November 2020.
This traumatic and unexpected experience filled the artist with grief and heartache, which eventually led to sleepless nights. As a Communications Graduate from the University of South Florida, Latoya has always loved to write and often used it as a therapeutic release. But what was originally a curative method, soon resulted in an incredible and inspiring year-long passion project.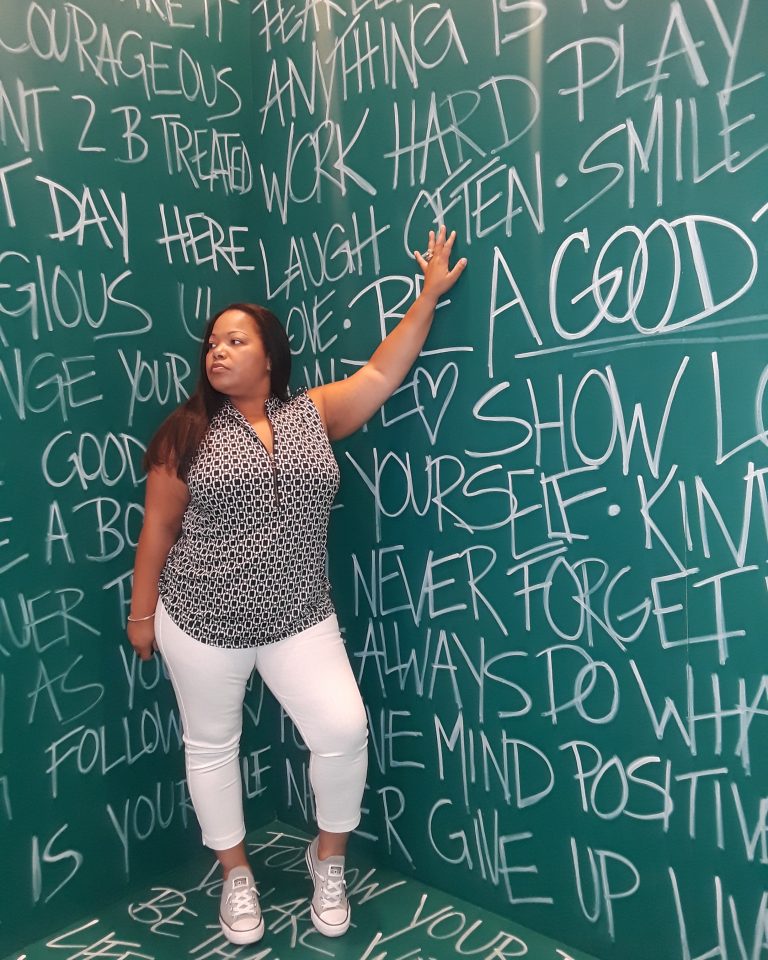 Latoya Marquez, Shuffle Up! creator, posing at a studio shoot.
Creativity is the Wanderlust of Satisfaction
Latoya's design journey began when she requested a complimentary sample pack in order to see and feel the quality of our cards, various card stocks and size options.
"(Shuffled Ink is) all of what I wanted to experience in dealing with a local USA company," she said. "I've already recommended Shuffled Ink to other creators wanting to do the same type of project."
The Design Process:
Step 1
Latoya spent several weeks writing down ideas to illustrate on each card.
Step 2
It took a total of 60 days to sketch more than 80 cards by hand. In the early stages of the drawing process, she saw her Taurean grandmother alive and vibrant in the Hierophant card.
"She loved the color purple, lit candles, blessing her altars. A very spiritual Widow," Latoya said.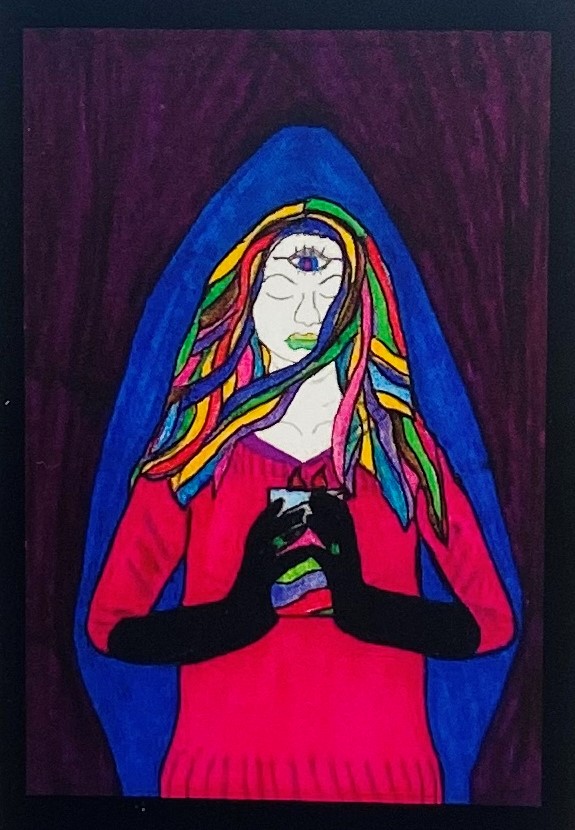 Step 3
Thirty days to color in each sketch with a thick watercolor sketch pad, drawing utensils and quality markers.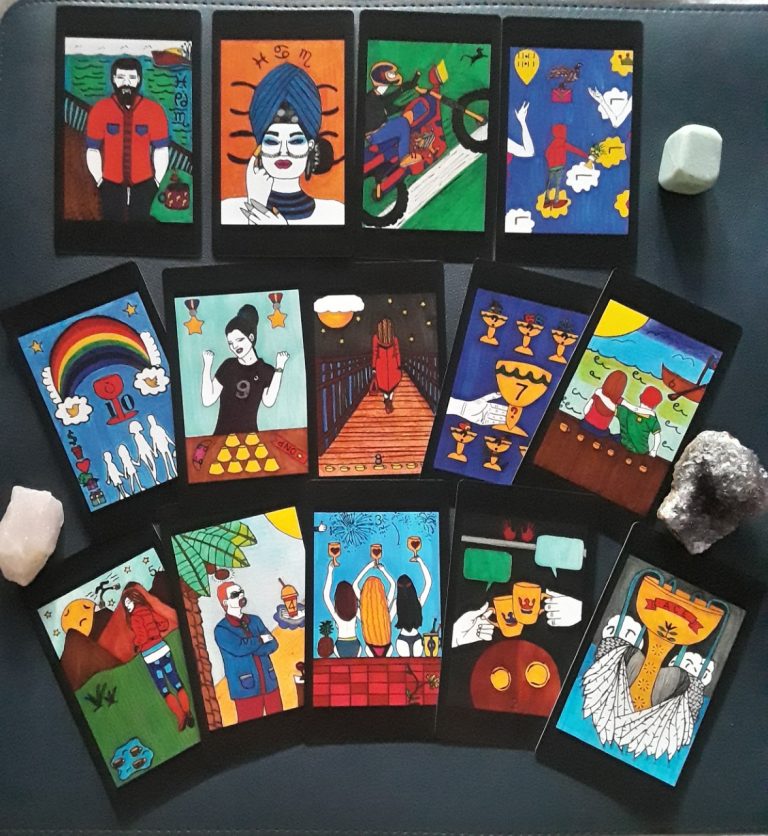 Designing your own tarot deck means applying creative liberties as you see fit. Most tarot decks follow a standard formula: 78 cards with 22 Major and 56 Minor Arcana.
Shuffle Up! holds 78 hand-drawn, unlabeled cards as well as one dedication, which reads:
For every day we blink and breathe, the sun will always set. And when the sun rises, we have a new day to reset and be better than we were yesterday.
"One of the biggest obstacles in choosing a tarot deck is finding a great set of cards to identify with," she said. "My format for the reader of any skill level is to identify the image and develop their own perceptions. This way, each Intuitive Reader can bond with my deck card after card."
A Glimpse into Latoya's 3 Favorite Cards in the Deck
Devil
She waits for the next contract to arrive. In the background, a shadowed arm lingers, eager to let new souls inside.
Exhaustion from a hard day's work is symbolized by the removed horns which now rest on the bar beside the Devil. But the day is not over; there is still ink left in her pen.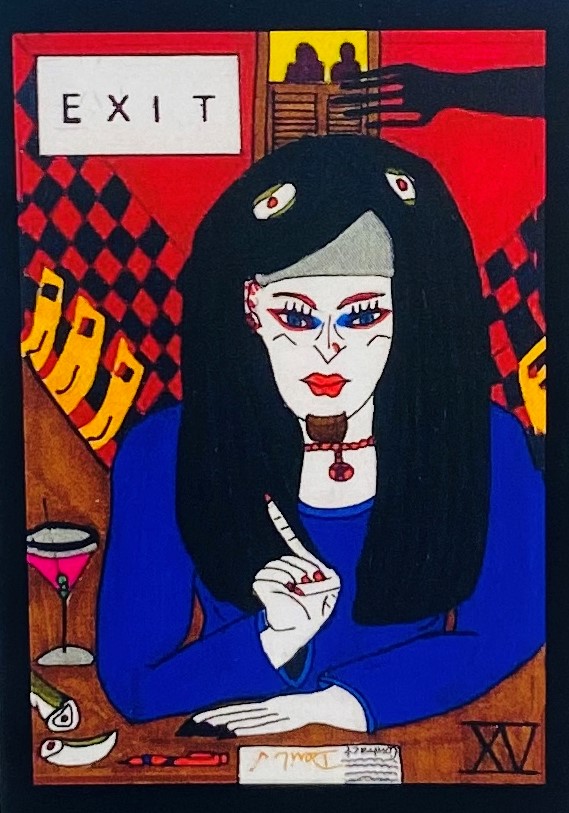 Queen of Swords
Also known as the Hardcore Nun, she takes down names for the next man to behead as blood drips from her sword.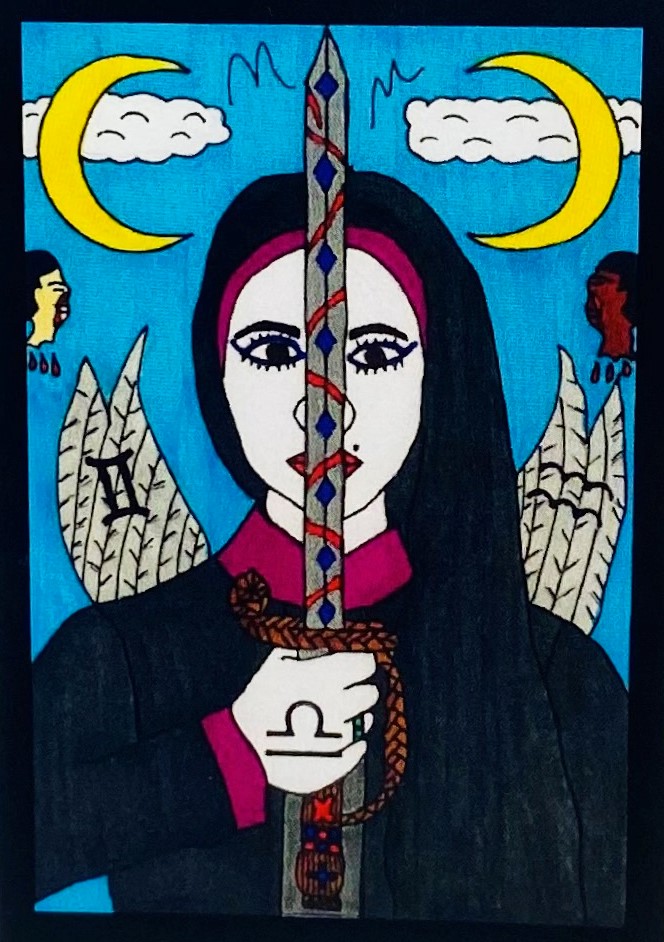 High Priestess
Drawn to the card's beauty, particularly the 7-day color candle in the right-hand corner and the blended scroll of parchment at the foreground.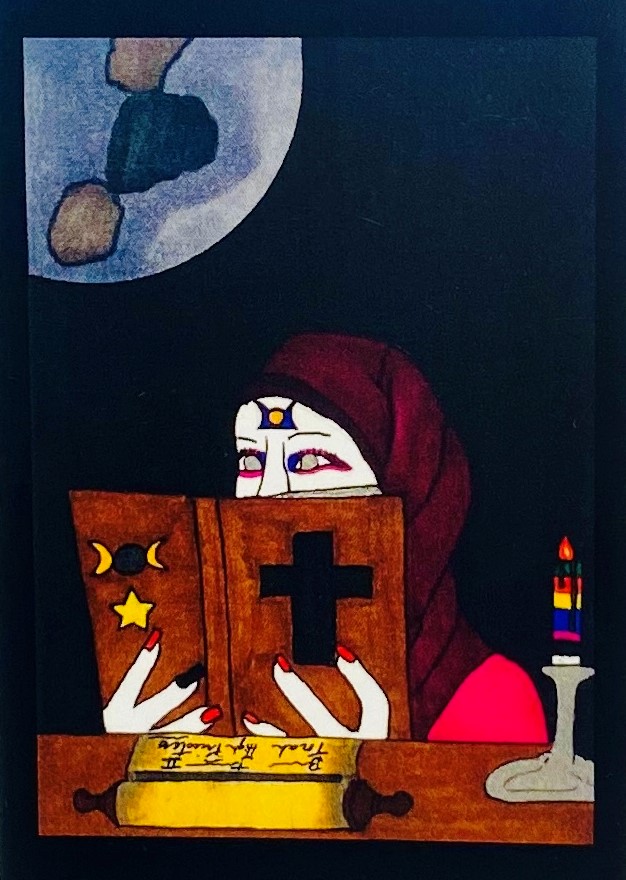 Connect with Latoya Marquez
The first 30 decks sold on Etsy come with a soft release bridge-sized 2″ x 2″ deck called, Shadow Affirmations. This Mini Deck is an all-in-one combined oracle, affirmation & angel number divination in a 30 count card set.
Latoya is on Instagram, YouTube and Facebook as Shuffled World Tarot. On YouTube, she posts 'Tarotorial' videos or in-depth explanations of each card in the deck.
Shuffled Ink is a multigenerational family business that specializes in printing custom playing cards, tarot & flash cards, packaging and more for businesses and individuals worldwide.
To receive complimentary samples of our card products, include your delivery address and phone number on your custom quote request form.
If we manufactured your card project and you would like us to share your Card Story on our blog, feel free to connect with our Marketing Team here.