What is the Magician's Oath?
You don't have to know much about magic to be aware that that there is a long tradition around maintaining secrecy, in order to preserve the secrets of magic. There is even an ancient "Magician's Oath", which is a kind of magician's code that practitioners of magic are expected to uphold. In its modern form is often worded as follows: "As a magician I promise never to reveal the secret of any illusion to a non-magician, unless that one swears to uphold the Magician's Oath in turn. "I promise never to perform any illusion for any non-magician without first practicing the effect until I can perform it well enough to maintain the illusion of magic."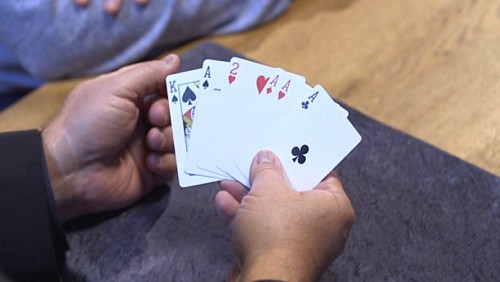 What about the internet?
This oath is understandable in a context where the only way you could learn the secrets of magic was directly from another magician. Magic was carefully passed on from one conjurer to another, and an oath of secrecy ensured that these secrets would be carefully protected. In today's age of the internet and rapid communication, it is much harder to preserve the secrets of magic. The infamous TV series by the Masked Magician (Val Valentino) entitled Breaking the Magician's Code: Magic's Biggest Secrets Finally Revealed put many inside secrets from the world of magic directly into the public eye. Today anyone can purchase books on magic from Amazon, buy tricks from eBay or your favourite magic retailer, or watch video tutorials on youtube that teach you how to do card tricks. Within hours of a magic performance on a popular show like America's Got Talent, videos will start appearing online with apparent "Reveals" of the method. The internet hasn't been all bad for magic. Improved technology and communication also means that magic can be promoted in a way like never before. Streaming video means that there are new and wonderful ways for people to watch videos of their favourite TV magic, including popular shows like Penn and Teller and Masters of Illusion. Serious students of magic can also easily exchange ideas, share videos, and access content that will teach some of the very best tricks of all time. In many ways it is an exciting time for magic, because the magic student has access to the very best resources at the click of a mouse, and the latest downloadable video content instantly becomes yours with the help of "Add to Cart" and PayPal. It's easier than ever for a new generation to discover magic, get excited about it, and find the tools to begin their own journey of learning this time-honoured craft. But this exciting time does come with challenges, not the least of which is the danger of exposure, and of using these new tools to hurt magic as an art-form. On balance, is the internet hurting magic more than it is helping it? You don't need to take a position on either side of that debate to recognize that in this new territory it is important for everyone with an interest in magic to think carefully about the ethics of magic, and to work with the underlying principles of the age-old Magician's Oath in our modern day.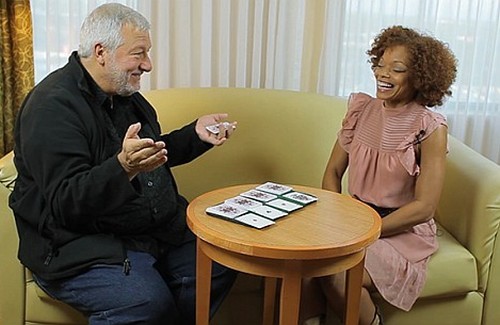 What does this mean for you today?
Ultimately the solemn and ancient pledge of magicians aims to uphold the secrets of the art of magic, in order to help promote and defend it as a unique performing art. If you enjoy doing card magic, even just as a hobby for family and friends, here are five things you can do to apply the underlying principles of the Magician's Oath today: 1. Guard your secrets Regardless of whether or not you make a formal promise like this as a member of an official magic organization, the reality is that magic does have an informal code of secrecy and of ethics that is important to be familiar with and abide by. The real issue is not first of all whether someone finds out the secret of how we've done a particular trick, but whether we are hurting the art of magic or helping it. Exchanging ideas and secrets about magic with a fellow magician is very different from the kind of exposure that hurts magic. 2. Create magic, not puzzles The real heart of the Magician's Oath is that it wants to uphold magic as an art-form that creates astonishment in our audiences. To cheaply reveal the method behind your magic robs them of that very sense of wonder and mystery that it's your job to create in the first place. If we really want to give people the gift of magic, then we mustn't turn our performances into mere tricks or puzzles that must be figured out, but retain this sense of surprise and amazement, and do everything we can to create wonder, rather than take it away. 3. Be an entertainer, not a superhero This is also the reason why magicians will typically shy away from suggesting that they have actual abilities to read minds or bend spoons. We want to entertain our audiences by means of a performing art. But that entertainment comes through creating a very believable and convincing illusion, not through making them think we have genuine super-powers. Our job is to bring our audience into a world of imagination where they can suspend their sense of disbelief, rekindle their childlike sense of wonder, and so escape the trappings of normal life for the brief time they are watching our routines. 4. Give credit where credit is due In addition, the Magician's Oath implies that we must respect those who have gone before us, by recognizing that many magicians have worked hard to come up with the effects and routines we are privileged to perform. When we casually pass on the secret behind a commercial effect, we may even be hurting the livelihood of the creator. This is also why magicians are often so fussy about attributing moves and tricks accurately and carefully, and are insistent on preserving intellectual property. 5. Practice before you perform The commitment to practice sufficiently before performing an effect to a non-magician further confirms that the Magician's Oath is ultimately all about magic as an art. If we are going to make magic entertaining and live up to the high standards of this art, then we cannot cheapen it by acting like trained monkeys, parading poorly practiced tricks that are full of sloppy handling and unrehearsed patter.

Astonish and entertain!
In the end, the reason we all love magic is precisely because of its ability to astonish and entertain. So have another read of the Magician's Oath, and think about the ways that you can promote magic as an art-form, not just by working hard to create a real sense of wonder in your spectators, but also so that future generations can continue to enjoy magic just as we do today. Where to learn? If you're interested in learning card magic, I highly recommend the terrific videos from Big Blind Media with self-working card tricks and easy-to-do card tricks. Also see our previous articles on How to Get Started in Card Magic and Recommended Resources for Beginners in Card Magic.

Other articles you might find interesting: About the writer: EndersGame is a well-known reviewer of board games and playing cards. He loves card games, card magic, and collecting playing cards. This article first appeared on PlayingCardDecks.com here. ● Official Shuffled Ink website: ShuffledInk ● Make Your Own Custom Magic Playing Cards at: ShuffledInk