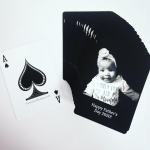 1. Go (Family)!
Drawing from the classic game Go Fish, create a custom card game that replaces suits and numbers with pictures of family members and friends. Regardless of how many people are in your family, you will have a blast trying to collect four of a kind of your brother and sister (and do not forget to include all the housepets as well)! When customizing your own card game, it opens doors for all sorts of decision-making including designing an exclusive set of rules. Feel free to stray as far away from the original Go Fish format or follow it to a tee!
2. Trading Card Game
Unlock old memories for dad by printing a new set of Trading Card Games. Combine the idea of athlete trading cards and Pokemon battles to design the all-time Fantasy Sports League. To make it simple, narrow down the game to just one sport. It would not be fair to play football players against baseball players since they are not in the same league. For this example, let's go with baseball. Each player receives 9 cards.
The Breakdown: 3 Card Types
The Athlete: These cards include players who hold any position. Even though you are dealt 9 cards to account for each player on the field, it is not guaranteed that your hand will include a player for every single position. But there is also a possibility of receiving a Utility player, which means they can play any position on the field. That is where the trading comes into play. But remember, it is important to check their card for details like strength, agility, power and speed.
Boosted Energy: When an athlete card is played during the battle, or the stand-off, it is important to utilize the Boosted Energy card. Match the action symbol to the Boosted Energy to enhance the designated characteristic.
Training Gear: The equipment style and brand that you decide to use also plays an important factor during a stand-off game. Whichever bat, glove or cleats you decide to use must fit well with the athlete and their strengths/weaknesses.
We understand there are a lot of factors that go into creating a Trading Card Game. We have simply provided a brief foundation for what it can look like. While the rest is up to you, our graphics team will assist you with the creative process, so get started! For further assistance with creating a battle card game, follow this Trading Rule Book.
3. To Drink or Not to Drink
Last Father's Day, we put together a list of custom playing cards to give dad. One suggestion was printing a deck with his favorite alcoholic beverage. As a side note, we added that a customized drinking game could also be a good choice in the gift-giving department. To expand on that idea here is a 'Drinking Edition' card game to consider creating!
A Spotlight on Dad
Even though it is Father's Day, that does not give dad a complete pass. Yes, this is a game to put dad on the spot, but the whole family (if at least 21+) can get involved.
How to Play: Come up with questions for each card that varies from 'ridiculously easy' to 'momentary thinkers' and, finally, to 'most challenging'. Think of it as a trivia game, where dad must answer a series of questions about your family and friends. Now, here is where the 'to drink or not to drink' aspect comes into play. If dad answers the question wrong, then he drinks, but if he answers the question correctly, then everyone else drinks. Of course, you can implement as many game accessories as you see fit like dice, timers and spinners.
4. A Custom Deck for Any Card Game
Every dad should have their own personal deck of cards. Whether he is playing a single-player or multi-player game, there is something special about using cards made just for you. When it comes to designing a deck, the possibilities are truly endless. Every detail of your playing card deck is completely customizable including the artwork, written content, card stock, packaging, etc. Here are a few recommendations to kick off the creative process!
Family Custom Backs: One of our clients created an adorable Father's Day deck with a photograph of their child. Naturally, this is the perfect deck to break out for both a solo and family/friends game night.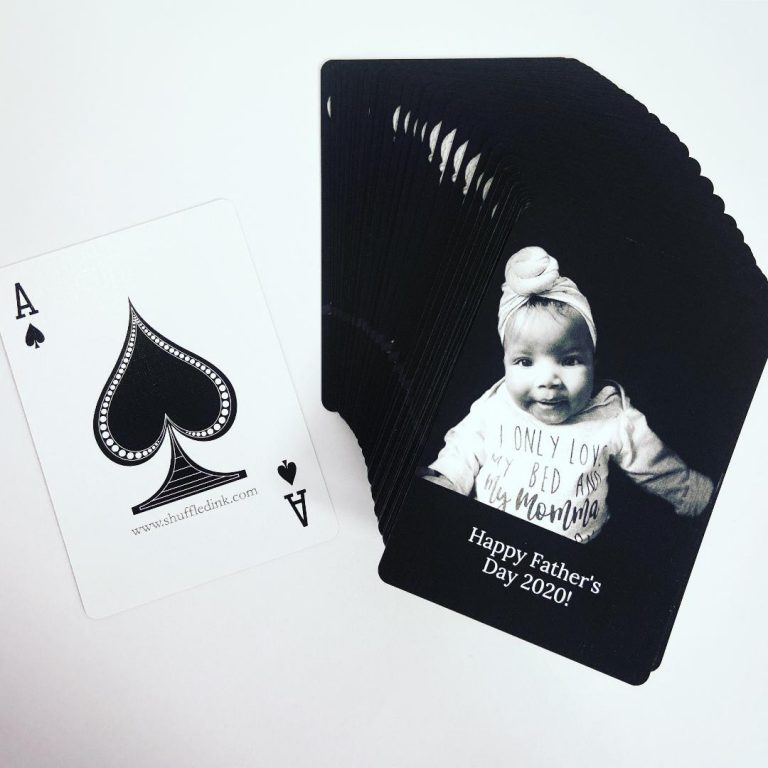 Animal Custom Faces: Your pet is an equal member of the family, so why not include them in a gift to dad. After all, the phrase "Man's Best Friend" could not be any more true. So, if your dad is absolutely in love with the family dog (or whichever animal you have), then visit our Design Shop to print their wagging tails and smiling faces on a deck of cards.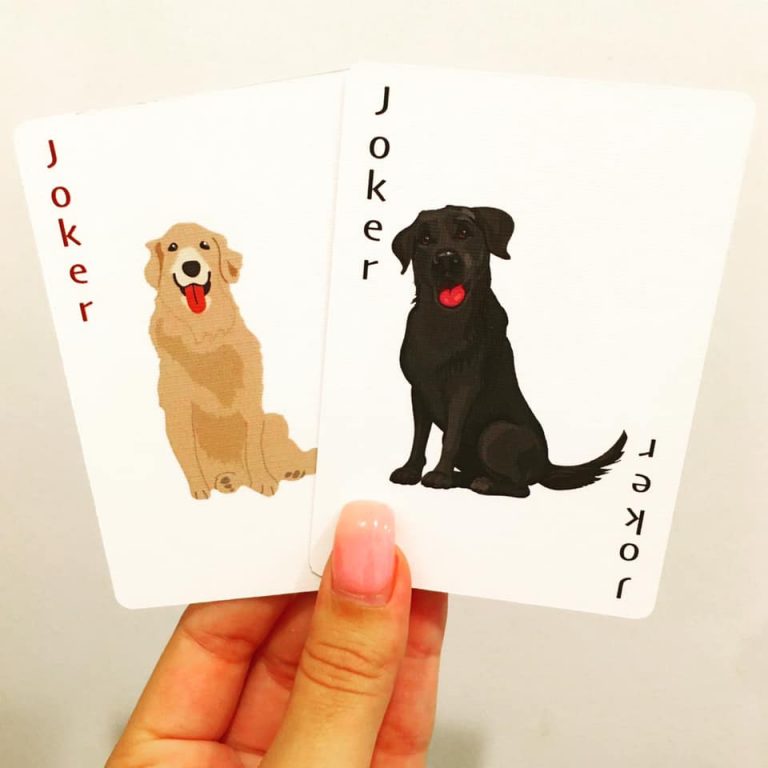 5. Buy A Deck
If you would rather purchase a deck of cards rather than build your own, we have some options for you on our Shopify site.
Quarantine 2020 Playing Card Deck: This Quarantine deck is particularly relevant at the moment and would make for a perfect gift! It is also a great way to remember what was going on in the world during Father's Day 2020. Besides, who would not be intrigued by dealing a deck of cards with custom masked face cards!