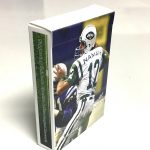 Shuffled Ink is honored and proud to support the Joe Namath Foundation, which benefits numerous children's charities and neurological research.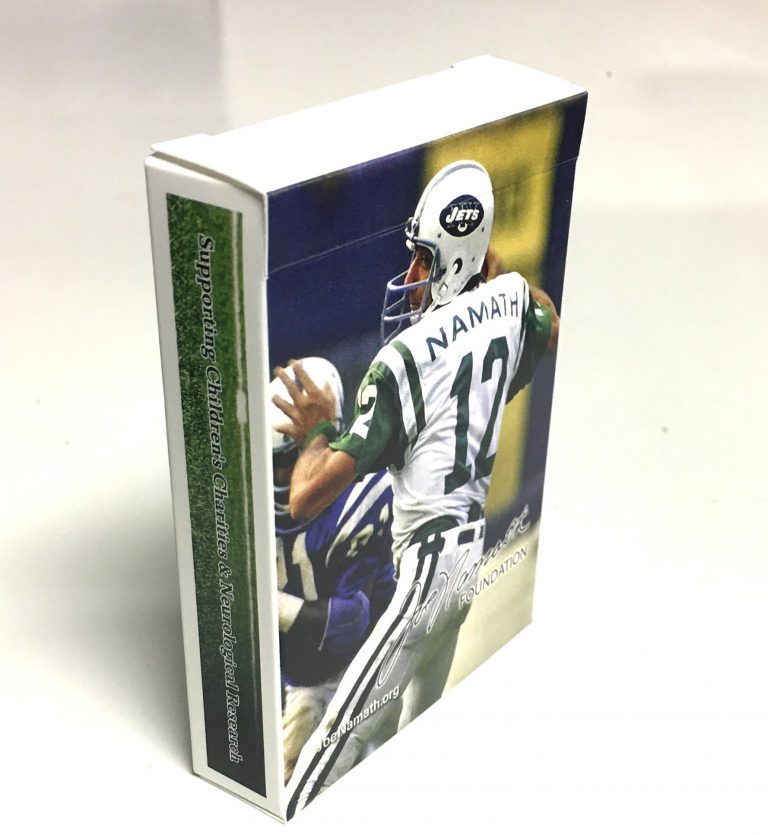 In 1969, Joe Namath, the quarterback for the New York Jets, personally guaranteed that the Jets would defeat the Baltimore Colts in Super Bowl III.  Not only did the Jets win, but the game was regarded as the greatest upset in American football history. Shuffled Ink owner, Charles Levin, attended Super Bowl III with his dad on January 12, 1969.  Since the age of 6, he has been an avid and rather fanatical Jet's fan.  In fact, Charles attended Super Bowl 3 and witnessed Namath's greatest NFL moment. And, ever since he was a young boy, and even now in adulthood, he has idolized and always dreamed of meeting the MVP football star, Joe Namath. Naturally, as the 50th anniversary of the epic Super Bowl game approached, Levin couldn't help but find himself reminiscing about Namath and the Jets. The stars seemed to have aligned on January 24, 2019, when Charles, working late at the office, received a phone call from Joe Namath's manager who was seeking to create printed custom playing cards for the upcoming Joe Namath Foundation charity golf tournaments.   They wanted to use the personalized cards as party favors to place into attendee's goodie bags.  Needless to say, Charles assured him that he had come to the right place! As the nearly two-hour phone call concluded, the Foundation's order was underway free of charge BUT with one contingency — Charles would be able to attend the VIP cocktail party the night before the tournament, as well as meet his idol, Broadway Joe.  It was truly an incredible dream coming full circle!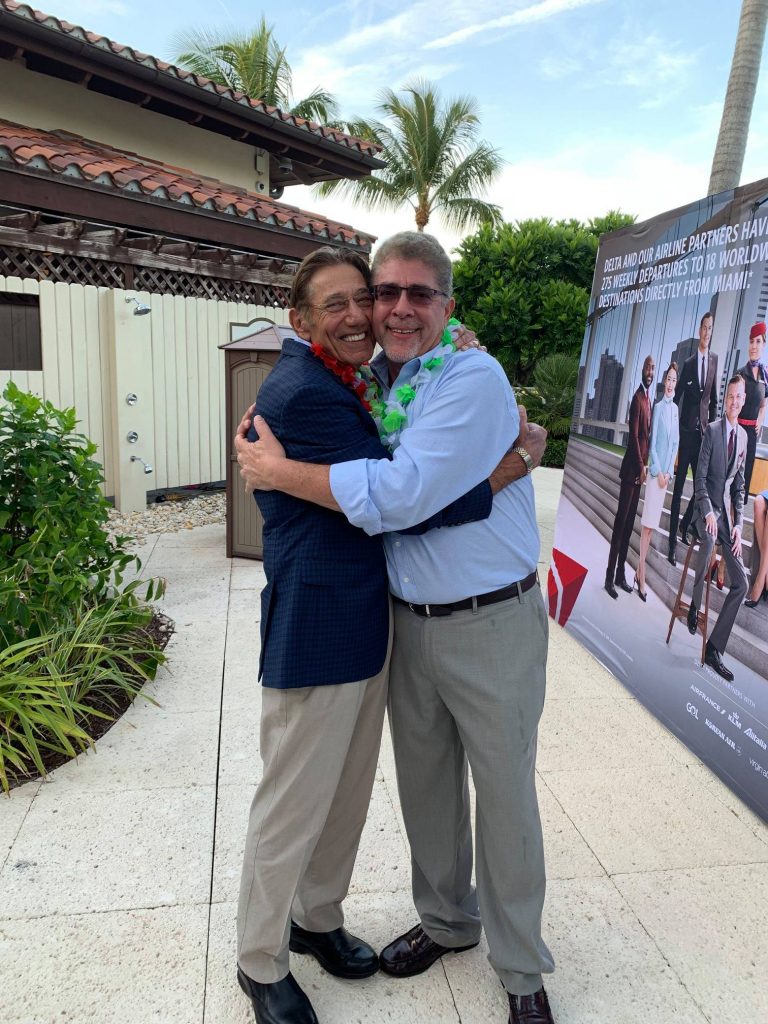 The Joe Namath Foundation playing card decks, designed by Charles and Shuffled Ink's graphics staff, are completely customized back and faces.  The cards capture a series of iconic moments in both Namath's life and football career.  But most importantly, the personalized card decks illustrate the purpose and beauty of the Joe Namath Foundation.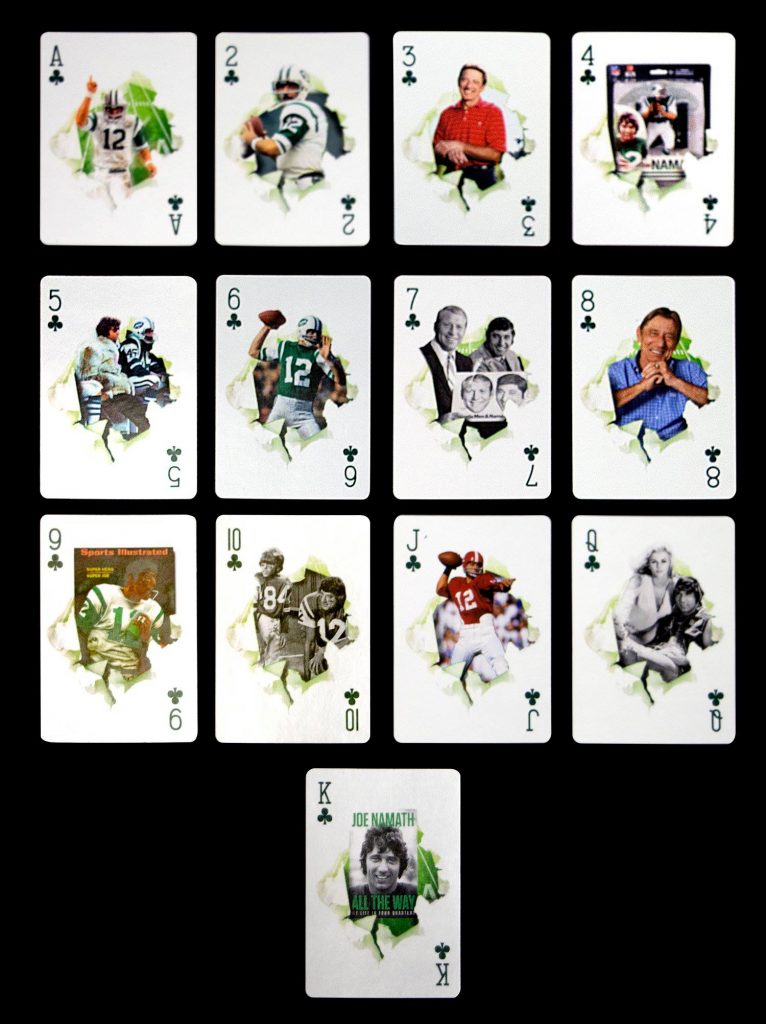 On March 31, 2019, Charles had the opportunity to meet and spend time with Joe Namath and so many other incredible athletes and supporters of the Foundation: John Schmitt, Namath's center for Super Bowl III; Kevin O'Leary Mr. Wonderful from Shark Tank; Hall of Famer Johnny Bench; Pittsburgh Steeler Franco Harris; Super Bowl XXII MVP Doug Williams; Vinny Testaverde; and Ed Too Tall Jones just to name a few. Shuffled Ink is honored and proud to support the Joe Namath Foundation, which benefits numerous children's charities and neurological research.  At your pleasure, feel free to visit the website link provided to learn more about the Foundation. ● Official Shuffled Ink website: ShuffledInk ● Make Your Own Custom Playing Cards at: ShuffledInk ● Make Your Own Custom Card Games at: ShuffledInk