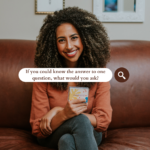 Small talk sucks! The unCURATED card game conquers chitchat once and for all!
unCURATED is a memento to late nights on the porch, where an exchange of meaningful stories forged better conversations, deep-rooted relationships, and stronger connections.
Its founder and creator, Dr. Cherini Ghobrial, hopes that each card pulled moves you closer to a solidified emotional foundation and further away from surface-level interactions.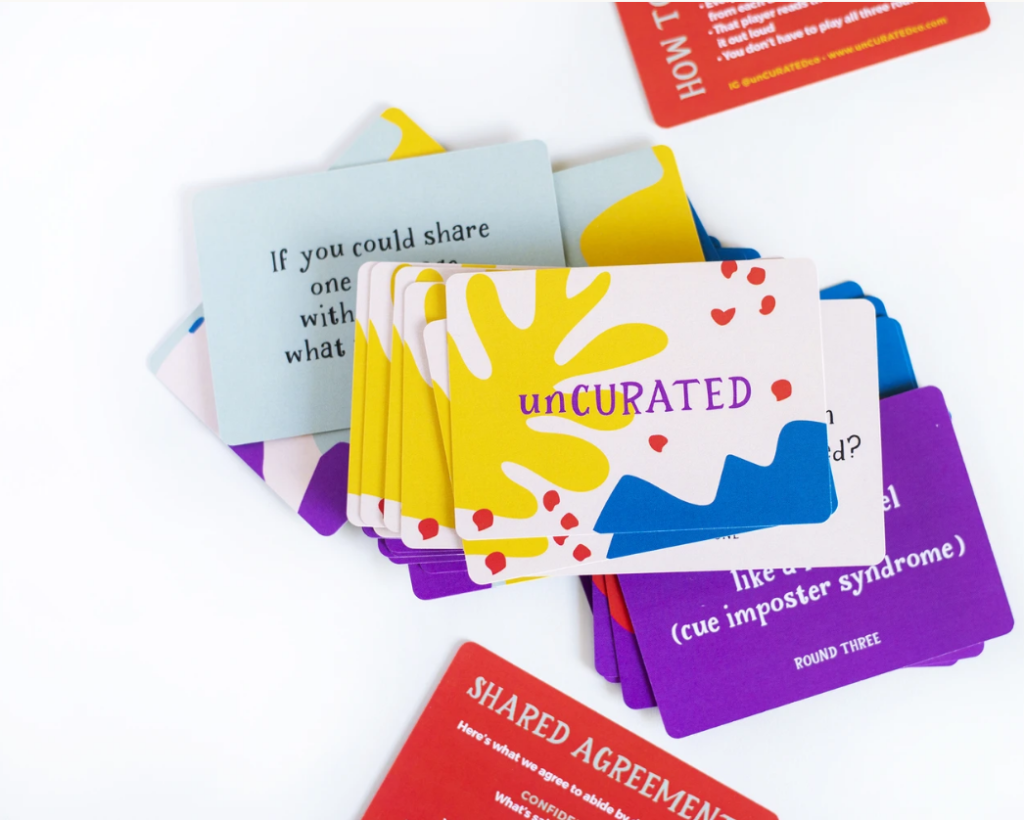 About Dr. Cherini Ghobrial, Creator & Founder of unCURATED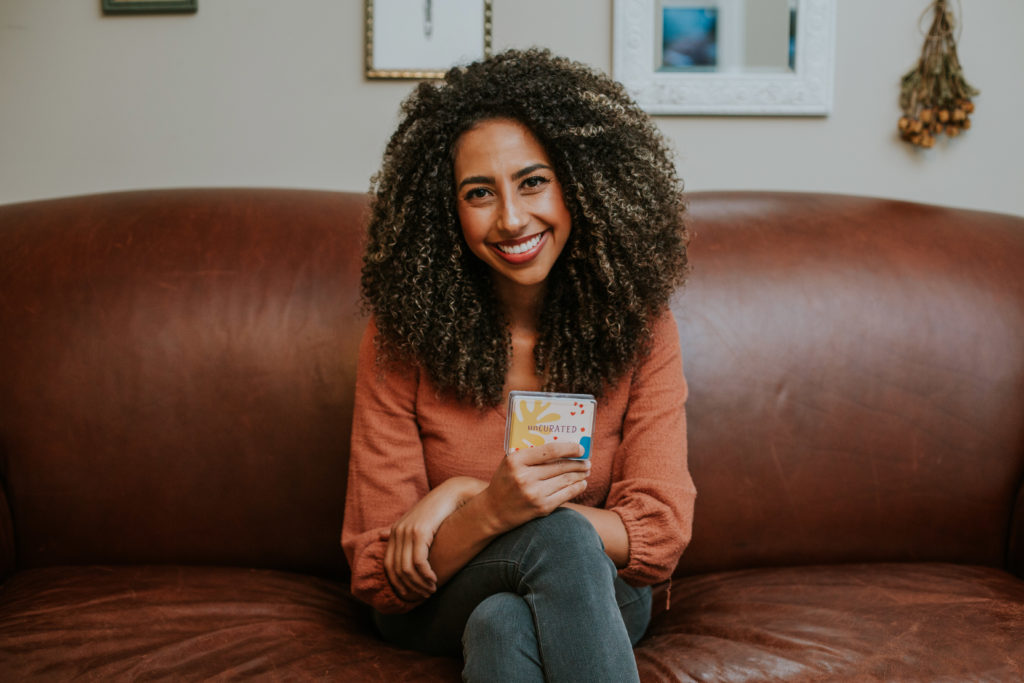 After graduating from pharmacy school, where she earned a Doctor of Pharmacy degree, Dr. Ghobrial wanted to pursue health beyond physical wellness. Her current journey tackles the small-talk crisis.
The unCURATED card game is three rounds of creative questions designed to spark meaningful conversations, cultivate connection, and tend to all things essential to our emotional wellness.
At the beginning of the creative process, Dr. Ghobrial was unsure how impactful or far-reaching unCURATED would be. But her vision became crystal clear once she realized how much humans resent small talk. Conquering unpleasant pleasantries with more thought-provoking questions, unCURATED allows a genuine interconnection to enter the chat.
Our Small World Moment
By chance, hundreds of miles away from Shuffled Ink's Orlando manufacturing facility, one of our employees spotted Dr. Ghobrial's unCURATED decks at Valor Coffee in Downtown Alpharetta, Georgia.
The wonderful humans at this brick-and-mortar shop think the world of unCURATED's mission and have happily offered the game for several years now.
"I remember packing and shipping those cards," our team member said. "So, it was really cool to see her game out in the real world."
Say Hello! Find unCURATED At These Locations
Since launching in 2019 and winning the Plywood Presents: Idea Competition in Atlanta, the unCURATED card game has shipped across the globe to countless individuals and businesses.
So, whether you spot the deck by coincidence or pop into one of its East Coast vendors, be sure to grab a deck, join a group, and start connecting!
If we manufactured your card project and you would like us to share your Card Story on our blog, feel free to connect with our Marketing Team here.