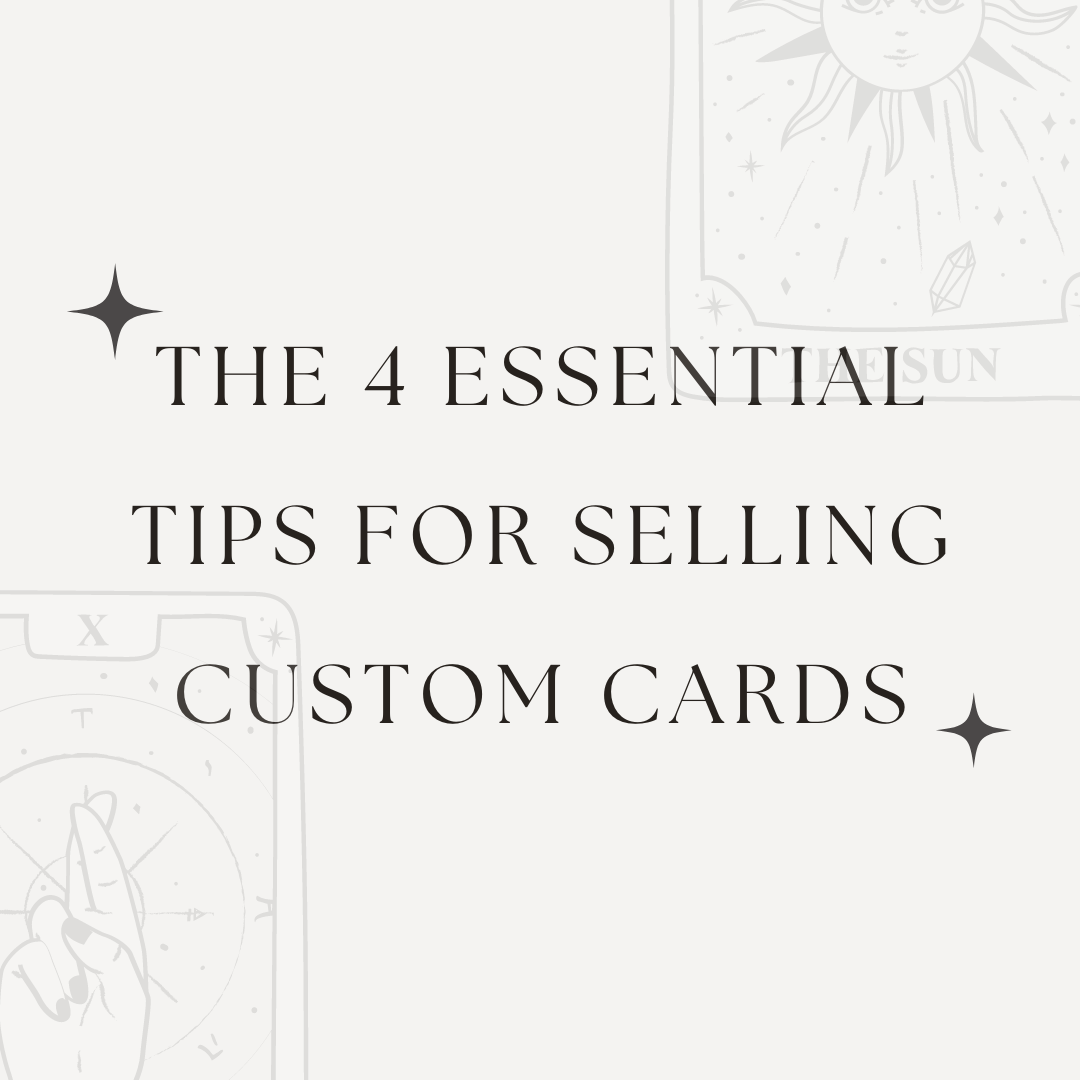 If you're asking "how to sell custom cards" and don't want general advice, you're in the right place!  To help save you time and money from learning by mistakes, we asked our clients to share their secrets! Here you will learn the most essential tips for selling custom cards and emphasizing your brand's uniqueness!
Lindsay Williams 
Shop: The Desert Illuminations
Website: www.lindsaydwilliamsart.com
Social: @desertilluminations

1. The Power of Human Connection.
"The Desert Illuminations Tarot was created with the intention to have an interactive and spiritually charged body of work that connected with others through my personal language of illustration, tarot, narrative, and design. I believe a lot of my success with this tarot deck was because it resonated with a lot of different types of people all over the world. My followers noticed that The Desert Illuminations Tarot came right from my heart and that I was having a lot of fun during the creative process. They really enjoyed watching the deck form from just an idea into a physical reality via my Instagram presence."
"For anyone starting out as a deck creator, it is important to figure out your niche and utilize a wide variety of social media outlets to grow an organic following. The more you are personally engaged, show your unique personality, and communicate with those who admire your work, the more they will become invested in continuing to support your art and ideas. People love to watch the creative process and are inspired by an artist's personal journey. The power of human connection through social media engagement is a huge contribution to making your dream of a successful deck a reality. Stay authentic and present and the rest will surely fall into place." – Lindsay D Williams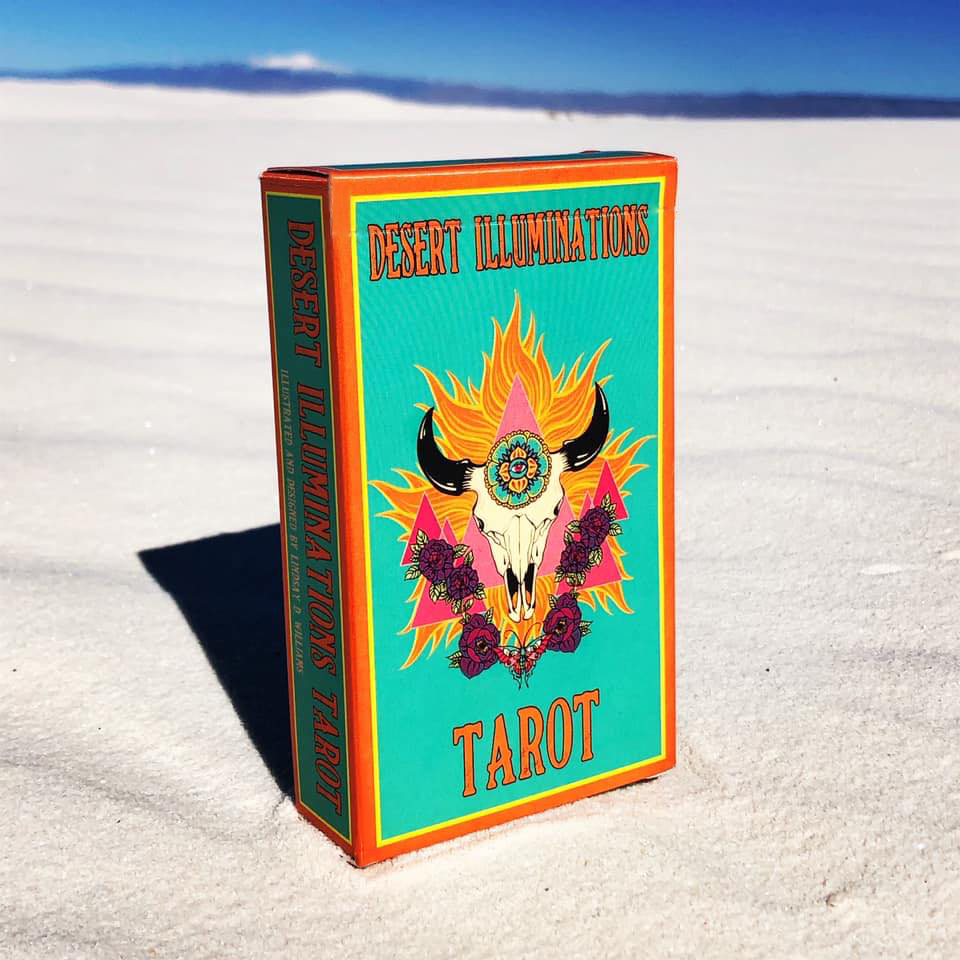 The Importance of Connecting With The Right Company
 "It was super important to me to find a printing company that understood what I was going for design-wise and that was communicative throughout the whole process especially when it came to the design layout and making sure the proofs had very little editing at the end." – Lindsay D Williams
Why Shuffled Ink Was The Right Choice.
"Shuffled Ink was the right choice because I loved that they are based in the United States and is a family-owned business. Knowing this, I knew I would be getting a quality product and communication would be easier for me with my project manager. I was so glad I chose this company because of the extremely high-quality product and because they made the whole process of creating my first tarot deck really easy and enjoyable" – Lindsay D Williams
Kristin Hey 
Shop: All Things Intuitive 
Website: https://allthingsintuitive.com/
Social: @allthingsintuitive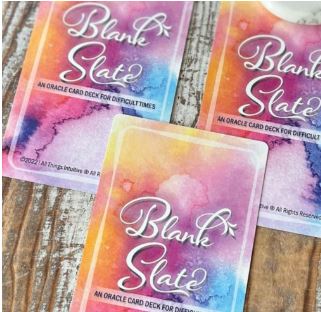 2. Invest As Much As You Can Afford
"The best advice I can offer small business owners selling custom cards: When you're ready and able to scale your business, invest as much as you can afford into larger quantities of cards. This will reduce costs and increase your profits. We started by ordering about 25 to 50 decks of The Hidden Truth Oracle, and we now order 5k at a time." – Kristin Hey 
The Importance of Working With The Right Company
"Finding a high-quality and responsive US-based manufacturing partner was essential for All Things Intuitive. We produce some of the hottest decks among influencers on YouTube and TikTok and quality matters. We feel that we set ourselves apart from a lot of other oracle card creators because we use a better card stock — 330 GSM and 410 gsm — depending on the deck, and we add the aqueous coating for a longer-lasting product." – Kristin Hey 
Why Shuffled Ink Was The Right Choice.
"We needed a reliable manufacturer. We sell on Amazon and can't afford to have a production lag that many of our competitors working with overseas providers experience. Especially during the pandemic, using a printer based in the United States was critical for our business." – Kristin Hey 
Kelly Hamm
Shop: Blooming Flowers Creative Arts Healing, LLC
Social: Instagram @bloomingflowersbykh.  

3. Learn to Reach Your Target Audience.
"As a small business owner that's just beginning to get my feet wet – for the most part, is knowing first, how I can reach those who have shared in some of the same experiences/journeys that I have been on. Next, is finding and building alongside like-minded individuals who have similar interests, passions, purposes, or goals. It's easy to get overwhelmed in sharing what you've created, however, there may be a small percentage of individuals that don't understand why you have created custom cards. Only you as the content creator know why. Patience is certainly a good thing and worth the wait!" -Kelly Hamm
The Importance of Working With The Right Company
"Personally, it was extremely important to connect with a quality partner that would be timely in responding to what I was envisioning my product to become and also to have the flexibility in manufacturing, to distribute the custom cards deck(s) timely."-Kelly Hamm
Why Shuffled Ink Was The Right Choice.
"After my first initial conversation with Lisa Levin and other outstanding team members at Shuffled Ink – my experience with Shuffled Ink has been nothing short of Superb Exquisite Excellence! From the eco-friendly materials, packaging options, questions, responses, e-mails, phone calls, digital proofs, hard copy proofs, production time turnaround, shipping, delivery, and then follow-up. It was more like a dream, but after pinching myself, very real, indeed! I can honestly say it was one of the most magical experiences to journey with Shuffled Ink on. To see the vision coming into fruition alongside a company of highly professional team members, that put just as much heart and soul into bringing the highest quality of custom cards to life as the photographic lens did, at times, no words, just awe. The graphic design team – "Wowza"! Every step of the process was beautiful! Therefore, without hesitation or reservation and with the sincerest heart of gratitude – Shuffled Ink will be the number one company I turn to for every custom card created." -Kelly Hamm
Alison Hartrum
Shop: Abambyh Business Coaching
Website: www.abambyhbusiness.com
Social: Instagram: @abambyhbusiness
 4.Your Enthusiasm & Excitement are Contagious!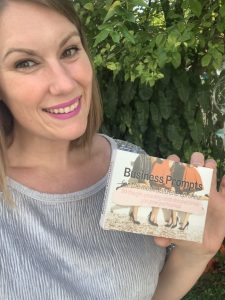 "Get out there and talk about your product often, with everyone you meet. Carve out strategic, scheduled times to promote it, with specific goals to reach a planned number of people. Have an elevator speech prepared so you know what to say if you only have a short time to speak.
But also take advantage of opportunities to spontaneously talk about your business/product. Be prepared to promote it at all times! Have whatever promotional materials you need (samples, brochures, etc.) with you. You never know who might be interested, or whom you might run into unexpectedly.
Your enthusiasm and excitement are contagious! Having an elevator speech prepared is a good idea, but always let your passion for your product shine through!" -Alison Hartrum
The Importance of Working With The Right Company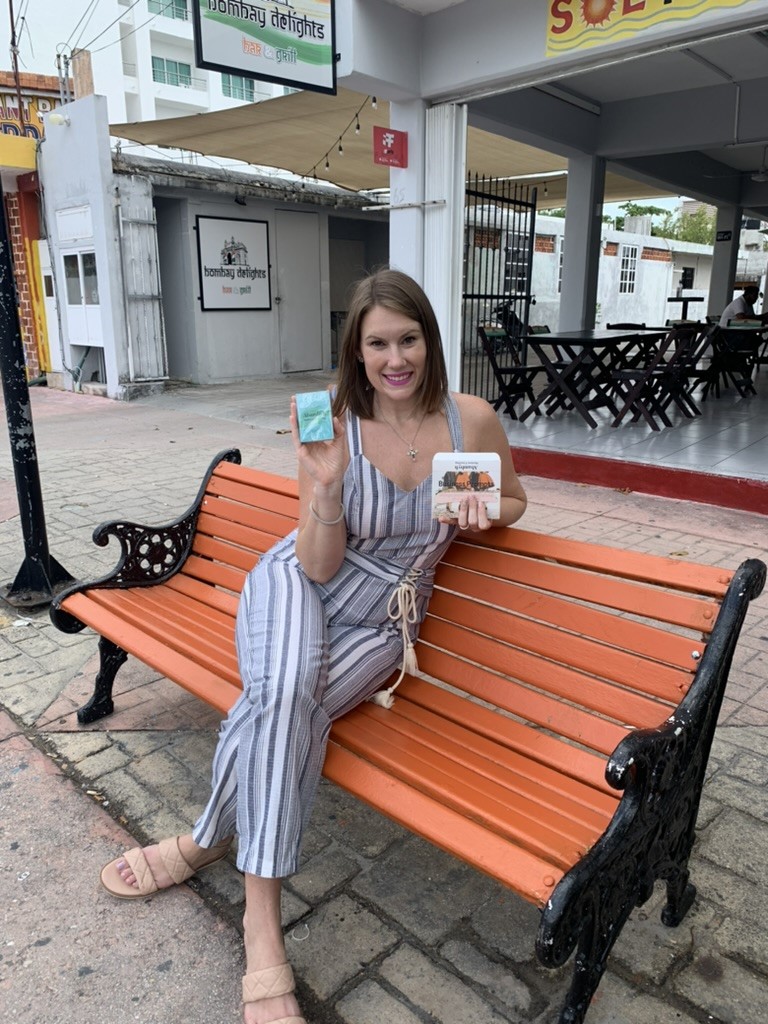 "It is crucial! I needed to feel the partnership, I needed to feel that this was not just a transaction for the company with whom I was doing business. It was important to me that I truly felt that I had a partner in this, who cared about the product and was as enthusiastic and excited as I was about it. I put so much into designing and developing and proofing these cards, so many hours of planning and careful work, that it was vital for me to feel that their manufacture was in safe hands." -Alison Hartrum
Why Shuffled Ink Was The Right Choice.
"Absolutely, without a doubt, Shuffled Ink was who I needed. They were excellent communicators, and patient with both my questions and my answers when they had questions. I could not have asked for a company to be more forthcoming and understanding of my vision and what I needed. I have a product that I'm immensely proud of because of their professionalism, friendliness, and outstanding customer service. They were truly partners in this project, and I will always be grateful for their amazing work." -Alison Hartrum